Need something new to watch? You're in luck because there's plenty to keep you busy on Showmax this month. For binge-watchers, there's a long list of new series hitting the streaming platform in March. But what should you watch first? Here are our picks for the 5 best new international series on Showmax this March.
Allen V. Farrow (Binge 15 March)
Co-directed by Oscar nominees Kirby Dick and Amy Ziering (The Invisible War), Allen v. Farrow goes behind the years of sensational headlines to reveal the private story of one of Hollywood's most notorious and public scandals: the accusation of sexual abuse against Woody Allen involving Dylan, his then seven-year-old daughter with Mia Farrow; their subsequent custody trial; the revelation of Allen's relationship with Farrow's daughter, Soon-Yi; and the controversial aftermath in the years that followed.
Along with new investigative work — pieced together via intimate home movie footage, court documents, police evidence, revelatory videotapes, and never-before-heard audio tapes — the four-part documentary series includes exclusive interviews on the subject with Mia, Dylan and Ronan Farrow, family friend Carly Simon, and prosecutor Frank Maco, among others. Allen v. Farrow also examines the effects of trauma on a family, and features prominent cultural voices exploring Allen's body of work in a broader context and reflecting on how public revelations about the personal lives of artists can lead to re-evaluations of their work.
Face Off: Decoder vs Online Streaming – Which is Better?
We Are Who We Are S1
From Oscar nominee Luca Guadagnino (Call Me By Your Name), We Are Who We Are follows a group of teens growing up on an American Army base outside of Venice, Italy, struggling to find their own identities as they move into young adulthood.
The eight-part HBO series has an 89% critics rating on Rotten Tomatoes. The New York Times calls it "a finely detailed, living fresco of libido and intoxication, all these teenagers inhabiting their bodies as if they were just-unwrapped birthday presents," while Variety says, "It's so visceral as to become unsettling — but what else is being a teenager like, if not immersive, visceral and unsettling?"
The cast includes MTV Movie Award winner Jack Dylan Grazer (It, Shazam!), Grammy winner Kid Cudi (Westworld), Oscar nominee Chloë Sevigny (Big Love, American Horror Story), Francesca Scorsese (yes, she's Martin Scorsese's daughter, and started acting in his films The Aviator and The Departed) and breakout star Jordan Kristine Seamón.
Party of Five S1
This teen drama follows the five Acosta children – Emilio, Lucia, Beto, Valentina and baby Rafael – in the US as they navigate daily life and struggle to survive as a family unit after their parents are deported to Mexico. Created by the original show's producers, Humanitas Prize winners Christopher Keyser and Amy Lippman, the reboot has all the heart of the 1994 series, with a social conscience for today's world.
The cast includes Brandon Larracuente (13 Reasons Why), Emily Tosta (Mayans M.C.), Niko Guardado (The Goldbergs), Elle Paris Legaspi (who plays the young Lyn in Vida), Bruno Bichir (Narcos) and Fernanda Urrejola (Narcos: Mexico).
Superstore S5
Golden Globe winner America Ferrera (Ugly Betty), Emmy nominees Ben Feldman (Silicon Valley), Mark McKinney (The Kids in the Hall) and Colton Dunn (Key and Peele), and Nichole Sakura (Shameless) are back at work at supersized megastore Cloud 9. The new season of the ever-popular workplace comedy opens with immigration officers coming for Mateo (Nico Santos, nominated for Critics Choice Awards two years in a row for the role) and the arrival of a robot named Glenn, designed to replace some of the staff.
The fifth season has racked up a 100% critics rating on Rotten Tomatoes and features guest stars like Screen Actors Guild winner Dean Norris (Breaking Bad) and Emmy nominees Jason Ritter (A Million Little Things) and Fred Armisen (Saturday Night Live).
Also read: Top 5: Best Streaming Devices
LA's Finest S2
Gabrielle Union (Good Deeds, Being Mary Jane) reprises her Bad Boys 2 role as Marcus' sister Syd in this spinoff series, which earned her the 2019 Teen Choice Award for Choice Actress: Action.
Syd's now working for the Los Angeles Police Department, where she partners up with Nancy McKenna, a working mom, played by Golden Globe nominee Jessica Alba (Fantastic Four, Sin City, Dark Angel) in a Teen Choice-nominated performance.
Beau Knapp (The Good Lord Bird's Owen Brown) joins the cast this season, along with Kurt Yaeger (Sons of Anarchy, The Village), Kelly Hu (Arrow, The Orville), Timothy V. Murphy (Snowpiercer, True Detective) and Miguel Gomez (The Strain). Also look out for Grammy-winning artist Kelly Rowland, Emmy nominee Michael Graziadei (American Horror Story, and yes, he was Y&R's Daniel Romalotti) and Machete himself, Danny Trejo.
Stream Showmax with the new DStv Explora Ultra decoder: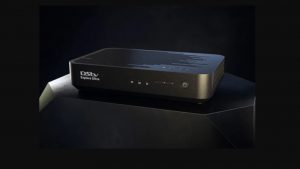 DStv has launched its Explora Ultra decoder with new features, including built-in access to Netflix and other popular streaming apps. According to DStv, key features of the decoder include, built-in WiFi capabilities, support for 4K Ultra HD and Dolby Atmos, a new DStv remote; as well as the integration of app-based streaming services including Showmax and Netflix. More third-party streaming services are expected to be included later. DStv said that customers will also have the option to pay for their Netflix subscription in their monthly bill.
Find the best prices on the DSTV Explora Ultra and media boxes online with PriceCheck now: