With the cost of living increasing year-on-year, consumers are constantly looking for ways to reduce their monthly costs or get the best possible value out of every cent they spend. Right now, television entertainment is one of the biggest areas where South African consumers are making changes to their spending. Massive shifts in technology and the introduction of new entertainment services has given consumers more choice than ever before when it comes to watching TV series, movies, sports, documentaries, and more on the small screen at home.
While satellite TV decoders were previously the leaders in entertainment offerings in South Africa, the arrival of online streaming and streaming devices in the country has given consumers even more reason to review their entertainment wants and needs with the hope of finding a solution that offers the content they want to watch at a price they are willing to pay. Most consumers are looking for convenience, fair cost, and content that they love but, often that is not an easy balance to find.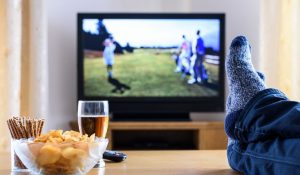 Decoder vs Online Streaming
With streaming services like Netflix and Amazon Prime Video launching in South Africa an increasing amount of people are turning to watching online content rather than satellite TV. By putting more entertainment than ever before at your fingertips, the advent of digital subscription services has seen streaming surge in popularity. But, even with all the convenience of technology, there are so still many perks with older technology like satellite TV decoders. But how does streaming stack up to a satellite TV decoder, and which should you choose? We take a look at the pros and cons of each to help you make a more informed decision about which option to choose for your household.
DSTV: The Content King
The decision to buy a DStv HD decoder and subscribe to a DStv package ultimately comes down to what you want to watch. Making the choice between a DStv decoder or streaming service is very dependent on whether you are a sports lover, series binge-watcher, new movie fanatic, or local content fan.
For many South African consumers, DStv is the king of content. While they are getting better at it, streaming services in South Africa, such as Netflix are more likely to have a slightly older catalogue of series and movies in their video libraries than DStv. When it comes to up-to-date content, MultiChoice has a stronghold in the market and has negotiated and paid huge fees to obtain the rights to broadcast the latest big-ticket TV series and blockbuster movies from big Hollywood studios. Outside of Netflix Originals, the streaming service doesn't offer South African viewers the most current content. If it's the latest entertainment you want, right now, DStv is where to get it.
Another key deciding factor for many South African consumers is sports. Whether it's rugby, soccer, cricket, golf, tennis, or cycling, South Africans are big on watching sport. When it comes to sports broadcasting, DStv pretty much has a monopoly in the Republic. Those on the premium DStv package have the benefit of watching some of the biggest sporting events in the world on DStv and it's a major reason why many of their customers have stuck with them rather than switching to a streaming service like Netflix. Currently, there is no sport offering on Netflix or Amazon, and they're not able to compete with the live coverage, highlights packages, and analyses shows that DStv's SuperSport channels offer.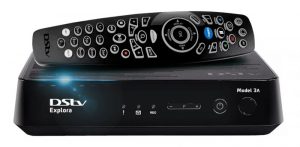 DSTV Explora decoder offers full PVR functionality, with the ability to record 220 hours of content for later viewing. The decoder has internal storage of 2 Terabytes enough to store about 9 days of recorded TV video footage. The Explora can also be connected to the internet to access DStv's online Catch-Up library, giving you even more viewing options.
Available from: Takealot, Raru, and Loot.
Price: from R999.

DSTV Decoder
While DStv also offers subscribers the option to live stream channels via the DStv Now app on their smart TV, tablet, or smartphone, eliminating the need for a decoder, the app often struggles with overloading issue during big sports matches, popular series, or when your internet speeds are slow. If you're an avid sports fan and love DStv's content then having an HD DStv decoder is the best way to ensure you can watch the content you're keen at the best possible quality.
Online Streaming: The Future of Entertainment
Many have labelled online streaming as the future of entertainment across the globe. The popularity of streaming services like Netflix and Amazon are in huge part due to the easy accessibility of the services. With streaming services, there is no equipment to buy upfront or installation fees to pay before you can have access to their library of content. You don't need decoders for your tv, you simply need internet access and a mobile device, computer, or laptop in order to subscribe and watch.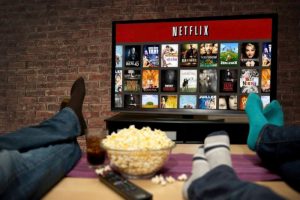 Of course, the high cost and limited accessibility of the internet in South Africa is a major drawback when it comes to signing up with a streaming service. Your download speeds and cost of ADSL line, fibre connection, or LTE connection all impact your ability to effectively use a streaming service to watch movies and TV series without a hitch.
While most streaming services are seen as being relatively affordable, given that fees come in somewhere between R50 and R100 per month for a single, standalone subscription, you may need to subscribe to more than one streaming service to meet your viewing requirements. That, coupled with your internet costs, couple add up to similar or more than a DStv subscription, which covers all the very latest studio series and movies, all SuperSport channels, local news and current affairs, and true local content.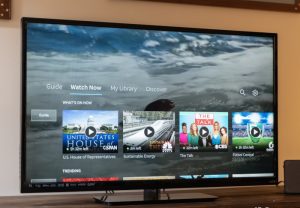 But, an internet connection does also offer the possibility of being used for more than just entertainment purposes. Once again, each viewer would need to look at their needs to determine which option works best for them. In order to broaden their entertainment horizons, many DStv subscribers have opted to keep their premium subscription, which now comes with a free subscription to Multichoice's ShowMax streaming service, while also subscribing to Netflix in order to view the Netflix original TV series and movies.
Streaming decoders: The Smart Choice
Don't have a smart TV with access to the internet? There's no need to watch your favourite TV series and movies on your laptop, smartphone, or tablet exclusively. These days it is possible to buy a Netflix decoder or sorts by investing in a streaming device like Apple TV, Google Chromecast, or a streaming media player or decoder.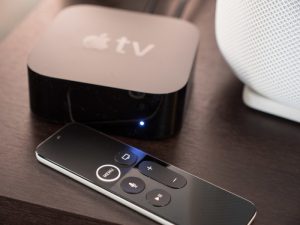 Access a wide variety of streaming content with Apple TV. With on-board iTunes and iCloud integration, Apple TV allows you seamlessly enjoy your existing library of music, photos, and videos. From TV shows to movies to games, it's all available on Apple TV.
Available from: Takealot, PC Link Computers, and Geewiz.
Price: from R2,799.

Streaming media players or decoders connect via WiFi and enable you to watch video from the internet, such as YouTube, Netflix, or Amazon, on your TV. These devices have built-in apps that give you access to content from streaming services on your TV. Streaming devices, on the other hand, don't have apps but instead mirror what is on your computer or smart devices screen onto your TV screen. This device speaks to your laptop, smart device, TV, and WiFi router at the same time.
These devices are an excellent choice for someone who mostly watches TV series and movies from a streaming service without the high cost of having to invest in a smart TV. If you don't mind having to use your phone or computer near your TV, then a streaming device could be the perfect solution. However, if you'd like a more seamless solution that connects directly to your TV a streaming decoder, such as Apple TV, would be better suited to your needs.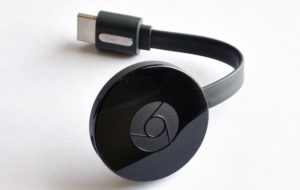 Pick your cast and keep playing with the latest Google Chromecast HDMI Streaming Media Player. This player is your premier media streaming device, and can be plugged into the HDMI port on your TV. Now, you can use your smart device to cast your favourite TV shows, movies, sports, games, music, and trending videos on the big screen of your TV.
Available from: Takealot, PC Link Computers, and Geewiz.
Price: from R2,799.

Gaming consoles, such as Playstation and Xbox come standard with streaming media players built-into the device, so if you own one of these devices, there is no need to invest in another streaming decoder or streaming device.
The Verdict:
While you may think you need to make a choice between a satellite TV decoder and streaming services and devices, the pros and cons of each prove that both have a place in the home of entertainment junkies. Just because you've invested in a DStv decoder and subscription doesn't mean you can't also enjoy streaming content from your favourite streaming service online. If, however, budget constraints don't allow you to have both, its' important to consider exactly what your needs are and what you want to watch before investing in any entertainment service.