Winter is here and, while the cold isn't something many of us look forward to, snuggling under the covers and bingeing series all weekend long doesn't sound too bad, does it? The great news is, there's plenty to watch on the various streaming services available in South Africa this winter.
Streaming services are vying for the top spot when it comes to what consumers want to watch, and in South Africa, it's no different. No more just Netflix and Showmax, there are a host of other services coming to the fore promising ground-breaking content for South African fans as services like Amazon Prime, Apple TV+, and Disney +, all compete for your Rands.
For many viewers, their smart TV at home offers a comfortable, clear, and smart viewing experience without having to leave the couch. The at-home 'smart' viewing experience is thanks to AI, that continues to bring excitement and efficiency, resulting in a heightened viewing experience on your TV at home. Smart TV brands, like Skyworth, continue to improve big-screen Artificial Intelligence of Things (AIoT) in their smart TVs, offering South African consumers 4K technology with the SUC Pro Range which includes the SUC9300 Pro Models and the 86SUC9500.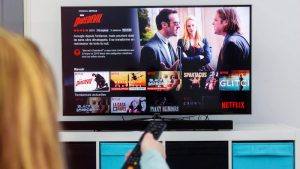 Also read: Buyer's Guide: What to Know Before Buying a Home Projector in SA
If you've got the right home theatre setup with your smart TV, home entertainment system, media box, and popcorn machine (a must-have!) then you're ready to start bingeing the very best in entertainment from the comfort of your couch. Here's what to watch on the various streaming platforms available in South Africa this winter:
Netflix
• The Pentaverate – Mike Myers takes on an Illuminati-style conspiracy in The Pentaverate. The Austin Powers and Shrek star plays a phenomenal eight roles in this comedy.
• Stranger Things, season 4, part 1 – Eleven and the gang are back for a fourth season as the '80s-tastic fantasy show Stranger Things turns the Cold War upside down. Season 4 drops in two batches on 27 May and 1 July.
• Archive 81 – It starts simple enough: An archivist is hired to restore a collection of damaged video tapes but, what he finds sends him down a secretive, dark, possibly demonic path.
• Wednesday – With every episode directed by Tim Burton, the series is centred on Wednesday Addams of The Addams Family during her years in high school, as she masters psychic powers, stops a killing spree, and solves a supernatural mystery. Wednesday is played by up-and-coming Jenna Ortega, and Morticia by Catherine Zeta-Jones.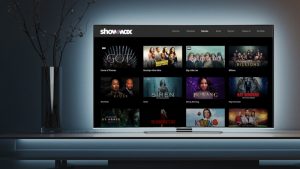 Also read: Top 5: Best Streaming Devices
Showmax
• Yellowjackets – Returning for its second season, Yellowjackets follows the story of a '90s-era high school soccer team that, after a plane crash on the way to a championship game, had to do what they needed to survive in the wilderness for 19 months. It also checks in with the survivors as adults, and it's clear that they're not entirely truthful about what went on in the woods.
• Somebody Somewhere – Less like watching a story and more like watching an experience, Bridgett Everett shines as a woman who is trying to find grace and acceptance amid grief and sadness. Raw and unfiltered, the series is part comedy, part drama.
Apple TV+
• Shining Girls – Jamie Bell stars as a Depression-era drifter who discovers a portal to other time periods. The snag: he must fuel it by killing 'shining girls', who possess the right mojo. However, in the late 80s, Elisabeth Moss fights back.
• Severance – From director and executive producer Ben Stiller and creator Dan Erickson, Severance stars Adam Scott as an office worker whose colleagues have their memories surgically divided between their work and personal lives. However, this experiment in work/life balance hides a dark secret.
• WeCrashed – Jared Leto and Anne Hathaway play the oddball founders of WeWork, a Silicon Valley success story that turned into a disaster almost overnight.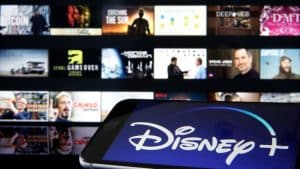 Disney+
• Moon Knight – Ready to embrace the chaos? Marvel is kicking off their darkest, wildest chapter yet with the introduction of anti-hero Marc Spector, also known as Moon Knight – a man struggling with multiple identities and possessed by ancient moon god Khonshu.
• Pam & Tommy – A resurrection of 90s sensationalism and a scandal that defined the 30 years that followed.
Amazon Prime
• The Devil's Hour – Jessica Raine plays Lucy, a woman who wakes at 3:33am each night, right in the middle of the Devil's Hour. A local murder spree, a haunted home, and a creepy-sounding son and mother suggest Lucy's having a hell of a time.
• As we see it – This series follows three autistic young adults as they make their way in the world with the help of their aide. The series has heart, honesty, and a willingness to bring life on the spectrum into the mainstream.
No smart TV?  No problem! Find the best prices on streaming devices and media players online with PriceCheck now: