With the highly-anticipated launch of Disney+ in South Africa, viewers have been excitedly signing up to get their streaming fix. Launching on 18 May 2022, subscribers had access to titles like Star Wars' "The Book of Boba Fett" and both seasons of "The Mandalorian" on launch day in South Africa. Disney+ also announced that it will be the home of the entire Skywalker saga, with Star Wars Episodes 1 through 9 streaming on the service. Of course, there's so much more than just Star Wars content available on the streaming service here in SA. Here's what to stream on Disney+ this June.
PriceCheck tip: For the best streaming experience, invest in a media player or streaming device to convert your TV into a slick, modern smart TV. Connecting to your favourite streaming service has never been easier with a top-quality streaming device like the Google Chromecast or Xiaomi Mi Box.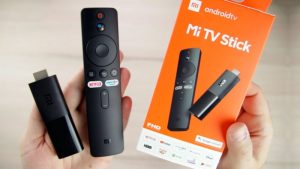 PriceCheck tip: One way to take your media watching to the next level is to invest in a great pair of Bluetooth headphones in order to enjoy a full surround sound experience.
Ms Marvel: 8 June
Marvel Studios' "Ms. Marvel" is a new, original series that introduces Kamala Khan, a Muslim American teenager growing up in Jersey City. An avid gamer and a voracious fan-fiction scribe, Kamala is a Super Hero megafan with an oversized imagination—particularly when it comes to Captain Marvel. Yet Kamala feels like she doesn't fit in at school and sometimes even at home—that is, until she gets superpowers like the heroes she's always looked up to. Life gets better with superpowers, right?
Abbott Elementary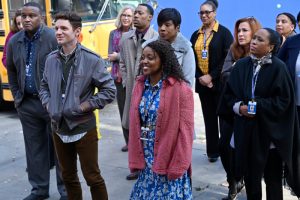 In this workplace comedy, a group of dedicated, passionate teachers — and a slightly tone-deaf principal — are brought together in a Philadelphia public school where, despite the odds stacked against them, they are determined to help their students succeed in life. Though these incredible educators may be outnumbered and underfunded, they love what they do — even if they don't love the school district's less-than-stellar attitude toward educating children.
Fire Island
Rising comedy star and screenwriter Joel Kim Booster (The Other Two, Big Mouth) and Emmy Award-nominated Saturday Night Live favourite Bowen Yang partner for a wildly original romantic comedy— Fire Island. Set in the gay vacation destination off of Long Island, New York, the film is an unapologetic, modern-day romantic comedy showcasing a diverse, multicultural examination of queerness and romance. Inspired by the timeless pursuits from Jane Austen's classic Pride and Prejudice, the story centres around two best friends (Joel Kim Booster and Bowen Yang) who set out to have a legendary summer adventure with the help of cheap rosé and their cadre of eclectic friends.
Rise
Audiences have never seen a story like that of the Antetokounmpos. After emigrating from Nigeria to Greece, Charles and Vera Antetokounmpo (Dayo Okeniyi and Yetide Badaki, respectively) struggled to survive and provide for their five children, while living under the daily threat of deportation. With their oldest son still in Nigeria with relatives, the couple were desperate to obtain Greek citizenship but found themselves undermined by a system that blocked them at every turn. When they weren't selling items to tourists on the streets of Athens with the rest of the family, the brothers– Giannis (Uche Agada) and Thanasis (Ral Agada)– would play basketball with a local youth team. Latecomers to the sport, they discovered their great abilities on the basketball court and worked hard to become world-class athletes, along with brother, Kostas (Jaden Osimuwa). With the help of an agent, Giannis entered the NBA Draft in 2013 in a long-shot prospect that
would change not only his life, but the life of his entire family.
"Rise" stars Dayo Okeniyi, Yetide Badaki, Manish Dayal, Taylor Nichols, introducing Ral Agada and introducing Uche Agada. The film was directed by Akin Omotoso ("Vaya"), written by Arash Amel ("A Private War") and produced by Bernie Goldmann ("300"). Giannis Antetokounmpo and Douglas S. Jones served as the executive producers.
Only Murders in the building
Following the shocking death of Arconia Board President Bunny Folger, crime-fighting threesome Charles, Oliver, and Mabel race to unmask her killer. However, three (unfortunate) complications ensue – the trio is publicly implicated in Bunny's homicide, they are now the subjects of a competing podcast, and they have to deal with a bunch of New York neighbours who all think they committed murder.
PriceCheck tip: For the best streaming experience, invest in smart TV to enjoy your favourite shows. Find the best deals on smart TVs on PriceCheck.