Owning a smart TV comes with some great entertainment perks, like built-in WiFi connectivity and streaming capabilities giving you access to Netflix, YouTube, and even Showmax at the touch of a button. But, investing in a brand new smart TV can be a pricey affair, and unnecessary if your flat-screen TV is still in great working order.
If a smart TV is a little out of your budget right now, there are loads of stand-alone streaming device options out there that can help you transform your TV into a smart TV in seconds.
The great thing about investing in a media streaming device is that most media streamer options are super-affordable and it may even be worth investing in one if you already have a smart TV with built-in streaming capabilities. Depending on your smart TV, a stand-alone streaming device can be better than the smarts built into your set. With more apps, better search, simpler remotes, and more frequent updates, a streaming device may just have your smart TV beat.
Not sure which one to buy? We've rounded up the top 5 best streaming devices to connect to your TV and stream video.
1. Best streamer overall: Roku Streaming Stick +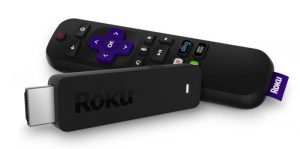 With the most streaming apps, simplest interface, and best search platform for finding streaming providers, Roku is indeed tops in the streaming device game. The Roku Plus is one of the cheapest streaming TV options with 4K HDR and one of the most intuitive, making it a solid choice for anyone looking to amp up their streaming game.
Find the best prices on the Roku Streaming Stick + online with PriceCheck now:


2. Best for Apple users: Apple TV 4K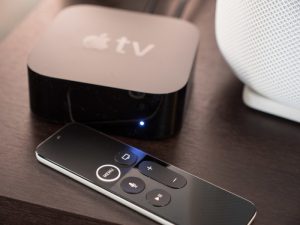 If you're an Apple user and are concerned with staying in the Apple ecosystem then Apple TV is another great choice. While Apple TV has slightly fewer features and comes in at a heftier price tag than its Roku counterpart, it's the better choice for Apple users who will no doubt appreciate its advantages. Those include compatibility with Dolby Vision HDR, superior voice control features, a better remote, a smoother, slicker user interface, and seamless integration with all your Apple devices.
Find the best prices on the Apple TV online with PriceCheck now:


3. Best for gamers: Nvidia Shield TV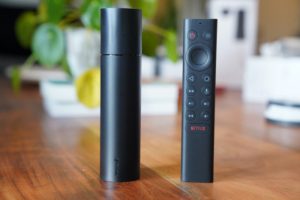 This option is a bit on the pricier side but if you want a Jack-of-all-trades video media player, then the Nvidia Shield is a great option. In addition to a streaming media player in 4K and HDR,  it offers an impressive library of games for both console and Android as well as Steam Link and built-in Google Assistant.
Find the best prices on the Nvidia Shield TV online with PriceCheck now:


4. Best for those on a budget: Amazon Fire TV Stick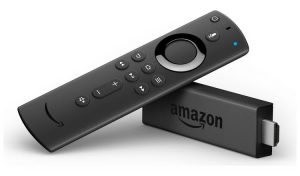 The Fire TV Stick 4K offers built-in Alexa voice command control in the remote, making it easier than ever before to watch what you want when you want. Plus, with a massive selection of content and an easy-to-use menu, the Amazon Fire TV Stick 4K offers excellent value for money.
Find the best prices on the Amazon Fire TV Stick online with PriceCheck now:


5. Best for Android users: Google Chromecast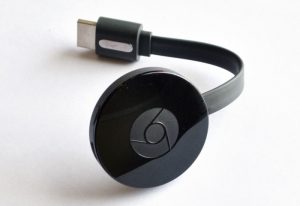 If you're an Android user, the Chromecast is one of the cheapest ways to get video to stream on your TV. Unlike many other streamers on the market, it doesn't come with a remote but works in combination with your smartphone or the voice-controlled Google Assistant acting as the remote. Use your smartphone to navigate content on Netflix, DSTV Now, and YouTube and cast it to your TV in a jiffy.
Find the best prices on the Google Chromecast online with PriceCheck now:


Need more options? Compare prices on the best streaming devices from all the big retailers across South Africa on PriceCheck! And if you want to find out whether streaming is for you, check out our face-off between decoders and media players.