While the national lockdown continues, January is the ideal month for at-home, on-demand entertainment, and MultiChoice's Showmax service is set to bring viewers a whole lot to enjoy throughout the month. But, with so many series available to watch, which ones should you start streaming first? We've rounded up some of the most-anticipated that we can't wait to binge during January.
PEN15 S2 | first on Showmax
PEN15 is an R-rated 'traumedy' set in middle school as it really happened in the year 2000. Anna Konkle and Maya Erskine play versions of themselves as 13-year-old outcasts, surrounded by actual 13-year-olds. According to critics and viewers, season 2 is an even bigger hit than its Emmy-nominated first season.
TIGER | first on Showmax
HBO's eagerly anticipated Tiger Woods documentary, Tiger, offers a revealing look at the rise, fall, and epic comeback of the global golfing icon. The series paints an intimate picture of the prodigy whose obsession with the game of golf brought him unimaginable fame and success, but also led him down a dark, spiralling path before his legendary comeback, culminating in his victory at the 2019 Masters.
The two-part documentary features never-before-seen-footage and interviews with those who know Tiger Woods best, including his former caddy and close friend, Steve Williams; golf legend Sir Nick Faldo; his father Earl Woods's friend and biographer, Pete McDaniel; Tiger's first true love, Dina Parr; and Rachel Uchitel, the woman at the centre of the sex scandal that forever altered Tiger's world, breaking her silence for the first time.
Based on the 2018 New York Times No. 1 best-selling biography penned by Armen Keteyian and Jeff Benedict, Tiger is executive produced by Oscar winner Alex Gibney (Taxi to the Dark Side) and directed by Oscar-nominated, Emmy-winning filmmaker Matthew Heineman (Cartel Land, A Private War) and Emmy nominee Matthew Hamachek (Amanda Knox).
Also read: Top 5: Best Streaming Devices for 2020
THE GOOD LORD BIRD
Four-time Oscar nominee Ethan Hawke (Before Sunrise, Boyhood) stars in The Good Lord Bird as militant abolitionist John Brown, who is credited with instigating the American Civil War. It's told from the point of view of Henry "Onion" Shackleford, an enslaved boy who joins Brown's family of abolitionist soldiers.
Onion is played by rising star Joshua Caleb Johnson, who co-stars along with Grammy winner Daveed Diggs (Blindspotting, Hamilton), Critics Choice winner Ellar Coltrane (Boyhood), and Emmy winner Keith David (Community). The seven-part series is executive produced by Hawke, triple Oscar nominee Jason Blum (Blackkklansman, Get Out) and James McBride, who penned the National Book Award-winning novel it's based on.
FARGO S4 | Tuesdays from 12 January 2021 at 23:30
Created by Emmy winner Noah Hawley as a spin-off of the Coen brothers' Oscar-winning classic movie, Fargo has won three Golden Globes, six Emmys and a Peabody Award.
Season 4, is set in Kansas City in 1950, with four-time Emmy-winning comedian Chris Rock starring as Loy Cannon, the head of the African American crime family who trades sons with the head of the Italian mafia as part of a tenuous truce. Golden Globe winner Ben Whishaw (A Very English Scandal, Mary Poppins Returns), BAFTA nominee Jessie Buckley (Chernobyl), and Teen Choice nominee Jason Schwartzman (The Grand Budapest Hotel) co-star.
Face Off: Decoder vs Online Streaming – Which is Better?
BROOKLYN NINE-NINE S7
Popular comedy Brooklyn Nine-Nine returns for its seventh season, which sees Holt going back to the beat, while Jake and Amy consider starting a family.
The beloved ensemble cast is led by Golden Globe and Emmy winner Andy Samberg (Saturday Night Live) and Golden Globe nominee and Emmy winner Andre Braugher (Homicide: Life on the Street).
Created by Emmy winning writers Daniel J Goor (Parks and Recreation and The Daily Show with Trevor Noah) and The Good Place creator Michael Schur, Brooklyn Nine-Nine promises to be a laugh-a-minute. Brooklyn Nine-Nine has been renewed for an eighth season.
Stream with the new DStv Explora Ultra decoder: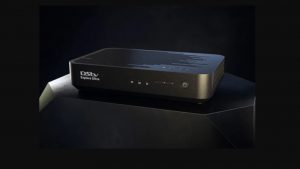 DStv has launched its Explora Ultra decoder with new features, including built-in access to Netflix and other popular streaming apps. According to DStv, key features of the decoder include, built-in WiFi capabilities, support for 4K Ultra HD and Dolby Atmos, a new DStv remote; as well as integration of app-based streaming services including Showmax and Netflix. More third-party streaming services are expected to be included later. DStv said that customers will also have the option to pay for their Netflix subscription in their monthly bill.
Find the best prices on the DSTV Explora Ultra and media boxes online with PriceCheck now: