Nothing says winter relaxation like curling up on the couch to watch a good movie or a riveting series. Of course, with cooler weather on the way, you'll have loads more time to enjoy your couch and your TV this month. Not sure what to watch on Showmax? Here are our picks for the best international series and movies to catch on the streaming platform this month.
BEST INTERNATIONAL SERIES
The Handmaid's Tale S4
Binge episodes 1-3 now, with a new episode to follow every Thursday
The cultural phenomenon picks up where we left off, with June's fight for freedom against Gilead. But the risks she takes bring unexpected and dangerous new challenges, and her desire for justice and revenge threaten to consume her and destroy her most cherished relationships.
For the fourth season, Emmy nominees Joseph Fiennes and Yvonne Strahovski are back in their Emmy-nominated roles as Fred Waterford and Serena Joy, as are Ann Dowd, Alexis Bledel, Bradley Whitford and Samira Wiley in their Emmy-winning roles as Aunt Lydia, Emily, Commander Lawrence, and Moira respectively. Rising child star and Critics' Choice nominee Mckenna Grace (The Haunting of Hill House, Troop Zero, I, Tonya) joins the cast this season as the teenage wife of a much older commander.
Face Off: Decoder vs Online Streaming – Which is Better?
Warrior S2
Shot in Cape Town, Warrior is set in the ruthless world of late 19th-Century San Francisco, where rival Chinatown tongs fight for dominance amidst the growing anti-Chinese fervor that threatens to destroy them all. Recently renewed for a third season, Warrior is based on the writings of martial arts icon Bruce Lee. The series is created by Jonathan Tropper (Banshee).
Look out for the likes of Olivia Cheng (The Stand), Dianne Doan (Agents of S.H.I.E.L.D., Vikings), and multi-award-winner Jason Tobin (The Fast and the Furious: Tokyo Drift), as well as South Africa's own Langley Kirkwood (Inconceivable, Banshee).
The Vow S1
In the HBO documentary series The Vow, Oscar-nominated and Emmy-winning directors Jehane Noujaim and Karim Amer (The Great Hack, The Square, Control Room) explore the self-improvement group, NXIVM, accused of sex trafficking and racketeering. The Vow reveals the heartbreaking truth behind the 'sex cult' headlines.
Also read: Top 5: Best Streaming Devices
The Bleeping Robot Chicken Archie Comics' Special
Available: 24 May 2021
Finally, the teens at Riverdale High are gifted with their very own skewering stop-motion special with Adult Swim's The Bleepin' Robot Chicken Archie Comics Special. In the half-hour special, Archie faces the action-packed return of Josie and the Pussycats from outer space to Riverdale. The animated comedy features the origin story of Archie Andrews, as only the Robot Chicken writers can tell it!
The Bleepin' Robot Chicken Archie Comics Special's star-studded voice cast includes Golden Globe winner Jane Lynch (Glee, Criminal Minds) Golden Globe nominee Jared Harris (Chernobyl, The Crown), Emmy nominees like Betty Gilpin (Glow, The Hunt), Fred Armisen (Documentary Now!, Portlandia) and Amy Sedaris (Bojack Horseman, At Home With Amy Sedaris), and Teen Choice winner Rachel Leigh Cook (She's All That), among others.
The Masked Singer S3-4
This super fun, mega-popular musical reality/game show is back! The mystery contestants hiding behind the fabulous costumes include one of Time Magazine's 100 Most Influential People, an Olympic record holder, four Hollywood Walk of Famers, and Grammy-winning musicians.
Nick Cannon hosts the show and the panelists include actor and comedian Ken Jeong, four-time Grammy nominee Robin Thicke, Jenny McCarthy, and singer, Nicole Scherzinger. Also look for special guest panelists Craig Robinson (Mr. Robot), Cheryl Hines (Curb Your Enthusiasm) and Wayne Brady.
Bring the cinema to you with a brand-new TV! Find the best prices on LED smart TVs online with PriceCheck now:


BEST INTERNATIONAL MOVIES
Birds of Prey
Available from: 24 May 2021
You ever hear the one about the cop, the songbird, the psycho and the Mafia princess? Birds of Prey (And the Fantabulous Emancipation of One Harley Quinn) is a twisted tale told by Harley herself, as only she can tell it. After splitting with the Joker, Harley Quinn joins superheroes Black Canary, Huntress and Renee Montoya to save a young girl from an evil crime lord.
Starring two-time Oscar nominee Margot Robbie (I, Tonya, Bombshell) as Harley Quinn and Golden Globe winner Ewan McGregor (Star Wars, Fargo) as Roman this action-packed film is sure to entertain comic book fans this month.
It: Chapter Two
Available from: 31 May 2021
Twenty-seven years after their first encounter with the terrifying Pennywise, the members of the Losers Club have grown up and moved away, until a devastating phone call brings them back. Oscar nominee Jessica Chastain stars as the adult Beverly Marsh and Golden Globe nominee and multiple BAFTA winner James McAvoy plays Bill Denbrough, while Bill Skarsgård returns in his Teen Choice-nominated role as Pennywise.
Also reprising their roles from the first film are a stellar cast of youngsters, including Sophia Lillis, Finn Wolfhard, Jeremy Ray Taylor, Jack Dylan Grazer, and Jaeden Martell.
The King of Staten Island
Available from: 20 May 2021
The King of Staten Island follows Scott, who's been a case of arrested development since his firefighter dad died. He spends his days smoking weed and dreaming of being a tattoo artist until events force him to grapple with his grief and take his first steps forward in life. Pete, whose own father was a New York firefighter who died in the World Trade Centre collapse on 9/11, was nominated for a 2020 People's Choice Award for his starring role as Scott.
Oscar winner Marisa Tomei (Spider-Man and Avengers' May Parker) co-stars, along with BAFTA nominee Bel Powley (The Diary of a Teenage Girl, The Morning Show), Judd's daughter Maude Apatow (Euphoria), Grammy-nominated stand-up comic and F Is for Family creator Bill Burr, and Golden Globe winner Steve Buscemi (Fargo, Miracle Workers).
The Good Liar
Available from: 17 May 2011
In the crime thriller The Good Liar, Oscar nominee Sir Ian McKellan (The Lord of the Rings, Gods and Monsters) stars as career con man Roy Courtnay, who sets his sights on his latest mark: the recently widowed and extremely wealthy Betty McLeish, played by Oscar winner Dame Hellen Mirren (The Queen, Catherine the Great). But this time, what should have been a simple swindle escalates into a cat-and-mouse game with the ultimate stakes…
Directed and produced by Oscar winner Bill Condon (Gods and Monsters, Chicago, Dreamgirls), The Good Liar also stars Critics Choice nominee Russel Tovey (Years and Years), multiple Emmy nominee Jim Carter (Downton Abbey), and BAFTA nominee Lucian Msamati (His Dark Materials, The No. 1 Ladies' Detective Agency, Kiri).
Ordinary Love
Available from: 27 May 2021
Oscar nominees Liam Neeson (Love Actually, Cold Pursuit) and Lesley Manville (The Crown, Phantom Thread, Harlots) star in the moving drama Ordinary Love, about a middle-aged couple in the midst of a cancer diagnosis.
Stream Showmax with the new DStv Explora Ultra decoder: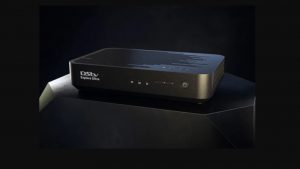 DStv has launched its Explora Ultra decoder with new features, including built-in access to Showmax, Netflix and other popular streaming apps. According to DStv, key features of the decoder include, built-in WiFi capabilities, support for 4K Ultra HD and Dolby Atmos, a new DStv remote; as well as the integration of app-based streaming services including Showmax and Netflix. More third-party streaming services are expected to be included later. DStv said that customers will also have the option to pay for their Netflix subscription in their monthly bill.
Find the best prices on the DSTV Explora Ultra and media boxes online with PriceCheck now: