The 2021 movie slate is upon us, with some colossal releases, blockbusters delayed from 2020, and some smaller surprises awaiting eager movie-goers. We've rounded up the most-anticipated films hitting the big-screen this year:
The Suicide Squad
Release date: 6 August 2021
After the lacklustre 2016 Suicide Squad, Guardians of the Galaxy director James Gunn has been called in to soft-reboot the DC supervillain outing, which he is simply calling The Suicide Squad. Margot Robbie returns as Harley Quinn, along with Joel Kinnaman (Rick Flag), Viola Davis (Amanda Waller), Jai Courtney (Captain Boomerang) returning from the first film, with Idris Elba, John Cena, and a host of other actors joining what is to be a huge outing for the DC universe.
Also read: Top 5: Best Streaming Devices for 2020
Black Widow
Release date: 29 April 2020
With the Infinity Saga phase of Marvel's ever-expanding universe all wrapped up, the studio is now looking to flex its muscles with some of the lesser-appreciated characters – with Scarlett Johansson's Black Widow finally getting her solo movie. Directed by Cate Shortland, Black Widow will explore the life of assassin-turned-Avenger Natasha Romanoff after the events of Captain America: Civil War, and everything leading up to Infinity War.
You can find the best price on Marvel DVDs and Blu-rays on PriceCheck!

Fast & Furious 9
Release date: 28 May 2021
The Fast & Furious franchise heads into its ninth primary instalment with some new faces, as Vin Diesel and the usual crew are joined by John Cena, Helen Mirren, Charlize Theron, Michael Rooker, and Cardi B.
Face Off: Decoder vs Online Streaming – Which is Better?
Venom 2
Release date: 24 June 2021
With the surprise hit that was Sony's Venom standalone film, it was no doubt that the studio quickly green-lit a sequel. Iconic motion-capture performer Andy Serkis (The Lord of the Rings, Planet of the Apes) is in the director's chair for this one, with Tom Hardy back to reprise his role as Eddie Brock/Venom and Woody Harrelson joining as Cletus Kasady/Carnage after his post-credit appearance from the first film.
No Time to Die
Release date: 4 August 2021
It's been almost 5 years since the last James Bond movie, but Daniel Craig is back to follow up Spectre in the next (and supposedly his last) film as 007. In No Time To Die, Bond has left active service and is enjoying a tranquil life in Jamaica. His peace is short-lived when his old friend Felix Leiter from the CIA turns up asking for help. The mission to rescue a kidnapped scientist turns out to be far more treacherous than expected, leading Bond onto the trail of a mysterious villain armed with dangerous new technology. Alongside Craig, Bohemian Rhapsody's Rami Malek takes on the role of the villain this time around, with Ralph Fiennes, Naomie Harris, Léa Seydoux, Ben Whishaw, and Jeffrey Wright all along for the ride.
Many of the above movies will be hitting streaming services in 2021, so make sure you have Netflix, Showmax, or HBO Max in your home!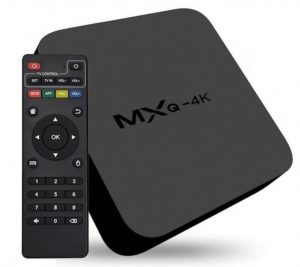 Looking for a decoder? Don't know where to start? Check out our guide on which decoder is best for you!