While television streaming is becoming increasingly popular in South Africa, there are still many reasons to choose satellite television over streaming services or to have both. If, for example, your preferred form of home entertainment is live sport, then you have almost no choice but to keep your satellite TV subscription and invest in a decoder. While DStv is by far the biggest satellite subscription player in the market, there are a few alternative decoder and satellite options available to South Africans. But, choosing between them can be tricky. Before you buy, here's everything you need to know about choosing a decoder for your home.
The decision to buy a satellite TV decoder and subscribe to a satellite TV package ultimately comes down to what you want to watch. The first step in choosing between satellite decoders is to choose your satellite provider. Ultimately your decision will be very dependent on whether you are a sports lover, series binge-watcher, new movie fanatic, or local content fan. Below we take a look at the most common decoder questions to help you choose the right decoder for you.
DStv Decoder
For many South African consumers, DStv is the king of content. When it comes to up-to-date content, MultiChoice has a stronghold in the market and has negotiated and paid huge fees to obtain the rights to broadcast the latest big-ticket TV series and blockbuster movies from big Hollywood studios. DStv pretty much also has a monopoly on sports broadcasting in the Republic. Those on the premium DStv package have the benefit of watching some of the biggest sporting events in the world on DStv and it's a major reason why many of their customers have stuck with them rather than switching to a streaming service like Netflix.
DStv offers a range of decoder options for subscribers depending on their needs. For an entry-level DStv decoder, the DStv HD Single View Decoder is the way to go.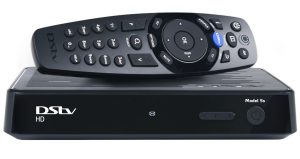 If you're not a fan of too many bells and whistles, then the DStv HD Single View Decoder is just the thing. This affordable decoder will enable you to view 1 channel at a time, search content with ease, and set reminders for shows you don't want to miss.


Those looking for a more sophisticated offering would be better off investing in a DStv decoder with PVR (personal video recording) functionality such as the DStv HD or Explora decoders.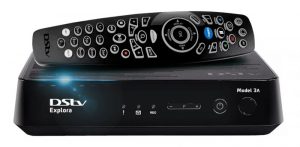 The DSTV Explora decoder offers full PVR functionality, with the ability to record 220 hours of content for later viewing. The decoder has internal storage of 2 Terabytes enough to store about 9 days of recorded TV video footage. The Explora can also be connected to the internet to access DStv's online Catch-Up library, giving you even more viewing options.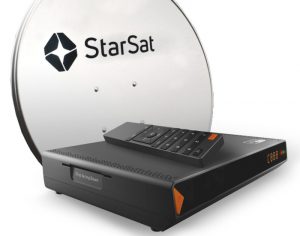 StarSat decoder
If you're looking for an alternative satellite TV provider to DStv there are a few options to choose from. StarSat offers an affordable alternative to sporting and entertainment viewing. With a range of packages to choose from, starting at R99 per month for 40 television channels and 25 audio channels, StarSat is a great option for budget-conscious South Africans. StarSat also offers a variety of add-on packages to serve as additional satellite TV options for specific viewing preferences.
In addition to very affordable monthly subscription options, StarSat's decoder is also budget-friendly. This HD Ellies Starsat decoder offers picture in graphics support, 32 different favourite groups, various channel editing functions, and a 7-day electronic programme guide for planning your viewing in advance.


OpenView decoder
If the paid-TV model isn't your cup of tea then OpenView HD (OVHD) is an excellent choice. With OpenView HD there are no contracts and no monthly fees, you only pay once for your dish and decoder. Offering over 20 radio station and TV channels with both local and international entertainment, it's a great option for anyone looking for a casual entertainment option. From music and movies to lifestyle & culture, learning, kids' and religious programming, there's something for everyone. Some channels are broadcast in full high definition, plus, you get to keep your favourite SABC channels and enjoy eTV in HD.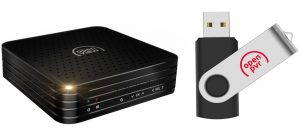 Easy to set up, and affordable, the OpenView decoder offers a no-frills plug-and-play satellite TV experience. With HD capability and easy channel surfing and a built-in TV guide, it's the ideal option for technophobic viewers.


If premium sports and the latest TV series and movies are of paramount importance to you then investing in a DStv decoder is a no-brainer. However, for those with budget constraints or those who want a more casual entertainment option, options like OpenView and StarSat are viable, exciting options for South Africans.