Winter is now in full swing and nothing says winter relaxation like curling up on the couch to watch a riveting series or a great movie. This winter, you'll no doubt have loads more time to enjoy your couch and your TV as rainy weather ruins the fun of spending time outdoors. Not sure what to watch on Showmax? Here are our picks for the best international series and movies to catch on the streaming platform this month.
SERIES
Friends: The Reunion | Stream now
It's finally here. Friends: The Reunion, also known as "The One Where They Get Back Together."
Join Jennifer Aniston (Rachel), Lisa Kudrow (Phoebe), Matt LeBlanc (Joey), Matthew Perry (Chandler), Courteney Cox (Monica), and David Schwimmer (Ross) for all the feels as they return to the iconic comedy's original soundstage for a real-life unscripted celebration of the beloved show.
They'll visit the original sets, do table reads from classic Friends scripts, re-enact some of the best moments from the show, and share behind-the-scenes footage as they look back at the legendary Friends years and the enduring pop culture phenomenon that's still the ultimate go-to for those deep-binge long weekends.
Friends: The Reunion is hosted by James Corden and features guests like Lady Gaga, David Beckham, Justin Bieber, BTS, Kit Harington, and Reese Witherspoon.
Mare of Easttown| Binge now
HBO's latest drama Mare of Easttown stars Oscar winner Kate Winslet (Mildred Pierce, Eternal Sunshine of the Spotless Mind, Titanic) as small-town detective Mare Sheehan, who must investigate a murder while trying to keep her life from falling apart.
The seven-episode series co-stars Critics Choice nominee Julianne Nicholson, three-time Emmy winner Jean Smart, Teen Choice nominee Evan Peters, and Golden Globe nominee Guy Pearce co-star.
Face Off: Decoder vs Online Streaming – Which is Better?
MOVIES & DOCUMENTARIES
The High Note | Stream from 17 June
2020 music drama The High Note sees a superstar singer and her overworked personal assistant presented with a choice that could alter the course of their respective careers.
The High Note stars Golden Globe winners Dakota Johnson and Tracee Ellis Ross, who was nominated for a 2020 People's Choice Award and a Black Reel Award for her role as R&B singer and mega-star Grace Davis. BAFTA nominee Kelvin Harrison Jr., Critics Choice nominee Bill Pullman, rapper Ice Cube and Emmy-winning comedian Eddie Izzard co-star.
The Outpost | Stream from 21 June
The Outpost is being hailed by critics as a thrilling technical feat and a worthy tribute to military heroes.
As members of a small team of American soldiers outnumbered by the Taliban in Afghanistan, Teen Choice Award winners Orlando Bloom and Scott Eastwood co-star with Caleb Landry Jones.
Also read: Top 5: Best Streaming Devices
Richard Jewell |  Stream now
Named one of the American Film Institute's Movies of the Year in 2020, Richard Jewell is the true story of the security guard who became a hero after finding the device at the 1996 Atlanta bombing, but then became the FBI's number one suspect, vilified by press and public alike, his life ripped apart.
Paul Walter Hauser won the National Board of Review's Breakthrough Performance Award as the title character, with Kathy Bates nominated for an Oscar and Golden Globe as his mother, and Sam Rockwell winning Best Supporting Actor at the Faro Island Film Festival as his lawyer. Golden Globe winner Jon Hamm and Teen Choice nominee Olivia Wilde co-star.
Directed by four-time Oscar winner Clint Eastwood (Million Dollar Baby, Unforgiven), Richard Jewell was hailed as "unforgettable" by The Observer.
Stream Showmax with the new DStv Explora Ultra decoder: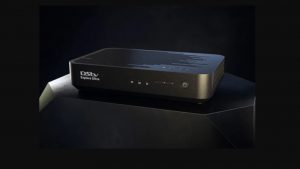 DStv has launched its Explora Ultra decoder with new features, including built-in access to Showmax, Netflix and other popular streaming apps. According to DStv, key features of the decoder include, built-in WiFi capabilities, support for 4K Ultra HD and Dolby Atmos, a new DStv remote; as well as the integration of app-based streaming services including Showmax and Netflix. More third-party streaming services are expected to be included later. DStv said that customers will also have the option to pay for their Netflix subscription in their monthly bill.
Find the best prices on the DSTV Explora Ultra and media boxes online with PriceCheck now: