Lockdown has called for some smart survival strategies from parents trying to work from home, while keeping kids occupied. While many children will be returning to school on 15 February, for some it is a staggered approach, and it's clear that the days of remote learning are far from behind us. So, with children still spending a large amount of time learning from home, many parents are left wondering how to keep them occupied and their minds sharp when they're not at school.
In her book 'Cribsheet: A Data-Driven Guide to Better, More Relaxed Parenting from Birth to Preschool', author and economist Emily Oster talks about how screen time can be beneficial to childrens' development. Providing you pick educational content, that will stimulate little minds and thereby maximise your work time.
For DStv subscribers, the School of Laughter programme offers a helping hand to parents with featured channels providing a safe space for children to be educated while they're being entertained. There are 15 dedicated channels with plenty of educational content to assist the homeschooling hustle. Not sure which channel or show to switch on first? Here are our picks for the top 5 educational channels and shows to try on DStv now:
1. Mindset (DStv Channel 319)
Best for: Teenagers in high school, first-time school-goers, and primary school children
Launched in 2003 by former President Nelson Mandela, this South African-based channel is geared towards high schoolers from Grade 10 to 12 and covers the Life Science, English and Mathematics syllabus. It will help prepare your teens (and you) for the tricky exams sure to come in the coming months. Mindset TV also hosts programmes like Big School available for learners just entering school as well as edutainment shows for primary school age.
DStv has created a nifty print out for you to ensure that your child is always in the know as to when their subject-specific programmes will air. Find it here.
Face Off: Decoder vs Online Streaming – Which is Better?
2. Da Vinci (DStv Channel 318)
Best for: Preschoolers and primary school learners.
This channel was initially a pop-up channel during lockdown but is now a permanent fixture. Da Vinci Media is based in Berlin and offers engaging, fun educational content to children. This channel features much-loved shows including Operation Ouch, Science Max and Matilda and The Ramsay Bunch.
3. ZooMoo (DStv Channel 314)
Best for: Preschoolers.
This children's channel provides preschoolers with educational content about wildlife around the world and is available via the Premium, Compact Plus, Compact and Family packages. Younger kids can enjoy the likes of What's That Noise, What's For Dinner and Clawdia's Amazing African Adventure, which will all be available on DStv Channel 314 until 31 March this year.
Also read: Top 5: Best Streaming Devices for 2020
4. Ready, Set, Dance S2
Best for: Preschoolers.
Worried that your kids aren't getting enough exercise during lockdown? This show will get them up and dancing. Mascots Twirl and Freeze work together with a preschooler dance crew to teach each other (and your little ones) catchy dance moves. Ready, Set, Dance episodes are all under ten minutes, so whenever it comes on, encourage the entire family to get ready, get up and dance!
Catch it daily on Nick Jnr (DStv Channel 307) and available on Catch-Up.
5. CN to the Rescue
Best for: older primary school and high school learners.
CN to the Rescue is Cartoon Network Africa's first original series starring André Lembwa. This show tackles South African problems such as load shedding in hilarious ways and will leave older children laughing until their stomach's hurt, while teaching them about family dynamics.
This series aired on Cartoon Network Africa's YouTube Channel and then launched on Cartoon Network on Monday 18 January this year. Available now on Cartoon Network Africa's YouTube Channel and on Catch-Up.
Catch the best shows and channels with the new DStv Explora Ultra decoder: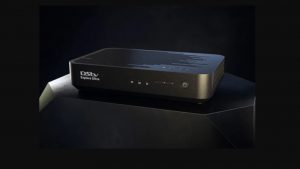 DStv has launched its Explora Ultra decoder with new features, including built-in access to Netflix and other popular streaming apps. According to DStv, key features of the decoder include, built-in WiFi capabilities, support for 4K Ultra HD and Dolby Atmos, a new DStv remote; as well as integration of app-based streaming services including Showmax and Netflix. More third-party streaming services are expected to be included later.
Find the best prices on the DSTV Explora Ultra and decoders online with PriceCheck now: