Looking for new movies to to keep your entertained over the next few weeks? Showmax offers a wide range of movies for South Africans of all ages. And, they're adding new movies to the mix all the time! Whether you're into local fare or love a good Hollywood blockbuster, you're bound to find something to excite and entice you on Showmax. Not sure what to watch? Here are our picks for the 5 best new movies on Showmax this month.
The Invisible man
Horror fans will love this nail-biting horror-mystery. Golden Globe winner Elisabeth Moss (The Handmaid's Tale) stars in the third stand-alone movie in Universal Pictures' Dark Universe reboot. The Invisible Man is inspired by HG Wells's novel of the same name, and written and directed by award-winning horror aficionado Leigh Whannell, who co-created the Saw franchise. The ninth highest-grossing film globally of 2020 so far, this is a must-watch for anyone who loves the horror genre.
Synopsis: When Cecilia's abusive ex takes his own life and leaves her his fortune, she suspects his death was a hoax. As a series of coincidences turn lethal, Cecilia works to prove that she is being hunted by someone nobody can see.
Also read: Top 5: Best Streaming Devices for 2020
Hustlers
Inspired by a true story and the viral New York Magazine article it sparked, Hustlers centres on a crew of savvy former strip club employees who band together to turn the tables on their Wall Street clients. The film stars Golden Globe nominees Jennifer Lopez and Constance Wu along with Julia Stiles, Keke Palmer, and Lili Reinhart.
The film is written and directed by Lorene Scafaria (New Girl, Seeking a Friend for the End of the World), with Lopez also producing alongside Golden Globe nominee Will Ferrell, and the Oscar-winning writer of The Big Short, Adam McKay.
Green Book
Viggo Mortensen and Mahershala Ali co-star in Oscar and Golden Globe-winning film about a world-class pianist who hires a bouncer from the Bronx to drive him on a concert tour from Manhattan to the Deep South, where they have to rely on The Green Book to guide them to the few establishments that were safe for African-Americans in the 1960s.
Face Off: Decoder vs Online Streaming – Which is Better?
Tyler Perry's a Madea Family Funeral
The tenth and final instalment of the box office phenomenon Madea film series builds on the winning formula Tyler Perry fans love, with a joyous family reunion that turns into a hilarious nightmare as Madea and the crew travel to backwoods Georgia, where they find themselves unexpectedly planning a funeral that might reveal some unsavoury family secrets.
Emmy winner and BET Ultimate Icon Tyler Perry once again stars in several roles (including Madea of course), along with franchise stalwarts Patrice Lovely and Cassi Davis. Also look out for the legendary Mike Tyson himself.
Greta
Greta starts with an act of kindness: a young woman finds a handbag left on the subway and decides to return it to its owner, eccentric piano teacher Greta. But their friendship soon grows too close for comfort as the lonely widow becomes disturbingly obsessed with her.
Directed by Oscar winner Neil Jordan (The Crying Game), Greta stars Isabelle Huppert and Saturn Award winner Chloë Grace Moretz in this thriller that is sure to keep you on the edge of your seat.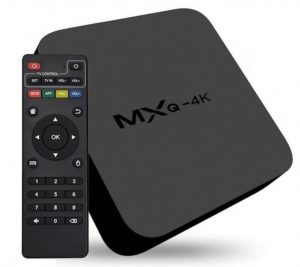 Looking for a decoder? Don't know where to start? Check out our guide on which decoder is best for you!