Need something new to watch? You're in luck because there is plenty to keep you busy on Showmax this month. For movie buffs, there's a long list of new international movies that hit the streaming platform in March. The truth is, none of us got to the cinema as much as we would have liked last year (thanks, Covid-19!) but, the silver lining: there's now a long list of great movies you can catch up on from the comfort of your couch. But what should you watch first? Here are our picks for the 5 best new international movies on Showmax this month.
The Hunt | Thriller
This thriller follows 12 strangers who wake up in a clearing. They don't know where they are, or how they got there. They don't know they've been chosen for a very specific purpose — The Hunt.
Directed by Craig Zobel (Westworld, The Leftovers) the film stars Betty Gilpin as Crystal Creasey, Hilary Swank as Athena Stone, Ike Barinholtz as Staten Island (Moses), Wayne Duvall as Don, Ethan Suplee as Gary, Emma Roberts as Yoga Pants, Chris Berry as Target (Boxer), and Sturgill Simpson as Vanilla Nice.
Face Off: Decoder vs Online Streaming – Which is Better?
Knives Out | Whodunnit
The unexpected death of a wealthy patriarch brings out the worst in his eccentric family as the arrival of a shrewd detective makes everyone a suspect in this acerbically funny and deliciously twisty murder mystery.
The all-star cast also includes late Oscar winner Christopher Plummer (All the Money in the World, Beginners); Oscar nominees Toni Collette (About a Boy, Little Miss Sunshine, Hereditary) and Michael Shannon (Boardwalk Empire, Revolutionary Road); Golden Globe winners Jamie Lee Curtis (Scream Queens, New Girl, Trading Places) and Don Johnson (Watchmen, Miami Vice); People's Choice winner Chris Evans (Captain America); and Golden Globe nominee Katherine Langford (13 Reasons Why).
Waves | Drama
Golden Globe winner Sterling K Brown, Taylor Russel, and Kelvin Harrison Jr. star in Waves, a critically acclaimed drama that traces the journey of a suburban family — led by a well-intentioned but domineering father — as they navigate love, forgiveness, and coming together in the aftermath of loss.
Also read: Top 5: Best Streaming Devices
The Gentlemen | Crime comedy
Directed by Oscar-nominated crime movie master Guy Ritchie (Lock, Stock and Two Smoking Barrels, Snatch, Sherlock Holmes), The Gentleman follows American expat Mickey Pearson (Matthew McConaughey), whose plan to sell off his marijuana empire in London triggers plotting, scheming, bribery and blackmail as rivals try to steal his domain out from under him.
The all-star cast includes Hugh Grant, Charlie Hunnam, Henry Golding, Colin Farrell, Michelle Dockery, Jeremy Strong, and Eddie Marsan.
Light of my Life | Post-apocalyptic drama
Ten years after a pandemic wipes out the female population of the world, a father struggles to protect his daughter in a lawless post-apocalyptic world as their bond, and the character of humanity is tested.
Oscar, Golden Globe and BAFTA winner Casey Affleck writes, directs and stars opposite Golden Globe and Emmy winner Elisabeth Moss in this intriguing film. However, it's Affleck's co-star, child actress Anna Pniowsky who steals the show. LA Times calls her  "a staggering revelation."
Stream Showmax with the new DStv Explora Ultra decoder: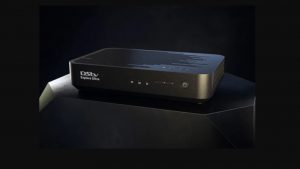 DStv has launched its Explora Ultra decoder with new features, including built-in access to Netflix and other popular streaming apps. According to DStv, key features of the decoder include, built-in WiFi capabilities, support for 4K Ultra HD and Dolby Atmos, a new DStv remote; as well as integration of app-based streaming services including Showmax and Netflix. More third-party streaming services are expected to be included later. DStv said that customers will also have the option to pay for their Netflix subscription in their monthly bill.
Find the best prices on the DSTV Explora Ultra and media players online with PriceCheck now: