Nothing says winter relaxation like curling up on the couch to watch a good movie. Of course, with cooler weather on the way, you'll have loads more time to enjoy your couch and your TV this month. Not sure what to watch on Showmax? Here are our picks for the best international series to catch on the streaming platform this month.
The Nevers S1
Available from: Episodes 1 & 2 launch 19 April, with a new episode to follow every Monday.
The Nevers is a six-part HBO fantasy series that's been dubbed "The Magicians meets Bridgerton" by Refinery29. Created and executive produced by Joss Whedon, this series is a must-watch!
In the last years of Victoria's reign, London is beset by the Touched: people (mostly women) who suddenly manifest abnormal abilities — some charming, some disturbing. Among them are Amalia True (Laura Donnelly from Outlander), a mysterious, quick-fisted widow, and Penance Adair (Ann Skelly from Vikings), a brilliant young inventor. They are the champions of this new underclass, making a home for the 'Touched', while fighting the forces of evil, to make room for those whom history as we know it has no place.
Also read: Decoder vs Online Streaming – Which is Better?
The Handmaid's Tale S4
Available from: Episodes 1-3 from 29 April, with a new episode to follow every Monday.
The cultural phenomenon picks up where we left off, with June's fight for freedom against Gilead. But the risks she takes bring unexpected and dangerous new challenges, and her desire for justice and revenge threaten to consume her and destroy her most cherished relationships.
Emmy nominees Joseph Fiennes and Yvonne Strahovski are back in their Emmy-nominated roles as Fred Waterford and Serena Joy, as are Ann Dowd, Alexis Bledel, Bradley Whitford and Samira Wiley in their Emmy-winning roles as Aunt Lydia, Emily, Commander Lawrence, and Moira respectively. Rising child star and Critics' Choice nominee Mckenna Grace (The Haunting of Hill House, Troop Zero, I, Tonya) joins the cast this season as the teenage wife of a much older commander.
How To With John Wilson
Available from: 9 April 2021.
In HBO's new "comedy docuseries", How To with John Wilson, it's apparent that the filmmaker has some issues, but he's funny, so we'll forgive him. In fact, it's precisely John's refreshing take on the world that makes us want to go along with him as he explores New York and meets its colourful inhabitants, asking life's important questions along the way, from how to put up scaffolding to how to cook the perfect risotto.
Recently renewed for a second season, the series is executive produced by Emmy nominee Nathan Fielder.
Also read: Top 5: Best Streaming Devices
Divorce S3
Available from: 1 April 2021
Comedy-drama Divorce returns for its third and final season. Four-time Golden Globe winner Sarah Jessica Parker (Sex and the City) was nominated for a Golden Globe for Best Actress in a Musical or Comedy for her role as Frances, while the series itself received an Emmy nomination for Outstanding Cinematography.
Hightown S1
Available from: 23 April 2021
Set in the beautiful but bleak Cape Cod, Hightown follows Jackie Quiñones, a hard-partying addict whose journey to sobriety is overshadowed by a murder investigation.
Created by The Mentalist and Gotham writer Rebecca Cutter, with Oscar-nominated cinematographer Rachel Morrison (Black Panther, Mudbound) directing, the murder mystery is executive produced by multiple-Emmy winner Jerry Bruckheimer. Already renewed for a second season, Hightown stars Teen Choice nominees Monica Raymund (Chicago Fire and Chicago P.D.'s Gabriela Dawson, and Lie to Me's Ria Torres), James Badge Dale (The Departed, 24), and Amaury Nolasco (Prison Break, Deception).
Stream Showmax with the new DStv Explora Ultra decoder: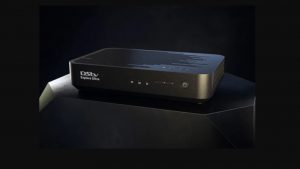 DStv has launched its Explora Ultra decoder with new features, including built-in access to Showmax, Netflix and other popular streaming apps. According to DStv, key features of the decoder include, built-in WiFi capabilities, support for 4K Ultra HD and Dolby Atmos, a new DStv remote; as well as the integration of app-based streaming services including Showmax and Netflix. More third-party streaming services are expected to be included later. DStv said that customers will also have the option to pay for their Netflix subscription in their monthly bill.
Find the best prices on the DSTV Explora Ultra and media boxes online with PriceCheck now: