It's safe to say that PC gaming is big business. The industry brings in millions of dollars from a world-wide fanbase who enjoy gaming on a variety of different platforms. And now HP is throwing their hat into the ring with a revolutionary new PC gaming setup.
It might look like something straight out of a science fiction movie, but the Omen X is real and it's out to revolutionise desktop gaming.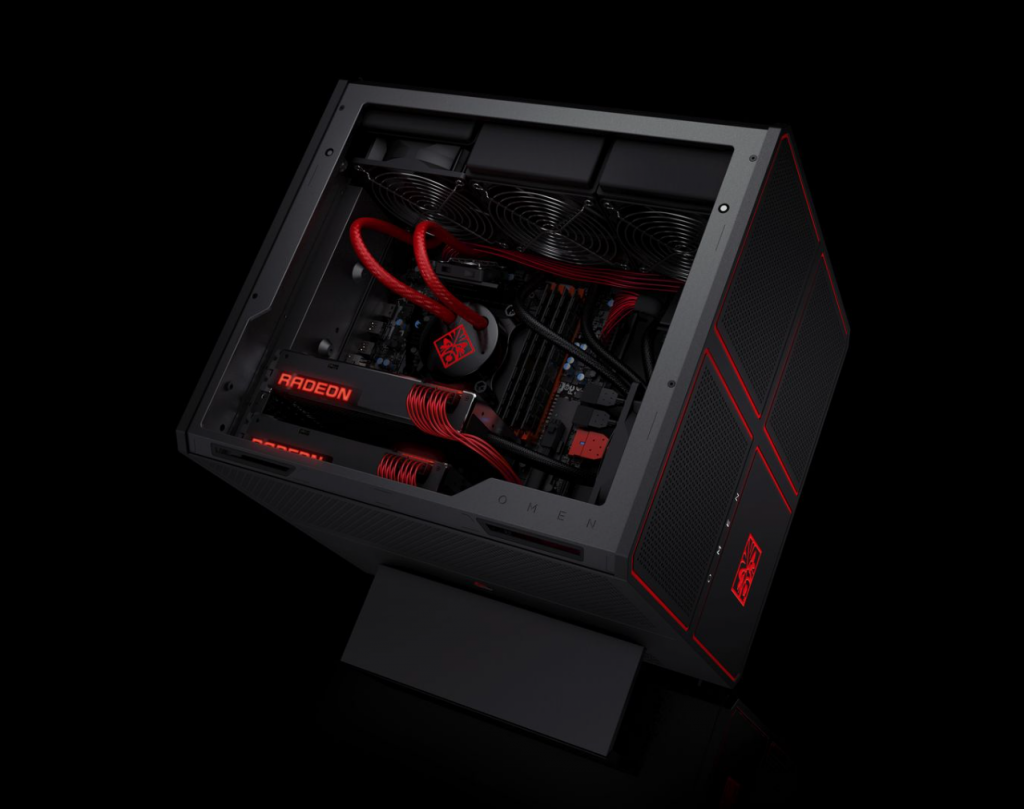 The thing that jumps out at you first is the shape of the Omen X. While the cube shape does look awesome, it also plays an important role is cooling the system and making it easier to switch out the different components.
The baseline model of the Omen X come with some rather high-end hardware. These include a i7 Skylake processor, 8GB of RAM, liquid cooling, a Radeon RX 480 graphics card, a 256GB SSD and a whopping 10 USB ports. HP are also offering a stand-alone Omen X chassis that users can use to build a PC from scratch.
No word as to when the Omen X will be released in South Africa, or what it will cost. Pricing in the U.S will start at $1 799 for the baseline model and $599 for the stand-alone chassis.