Samsung's Galaxy S8 and S8+ are the current reigning kings of the Android world for good reason, but due the premium price tag, it might not be for everyone.
If you're looking for a phone with similar features to the S8, here are a few alternatives with a lower price tag:
Nokia 5 – Cost: (Expected) From R2 999.00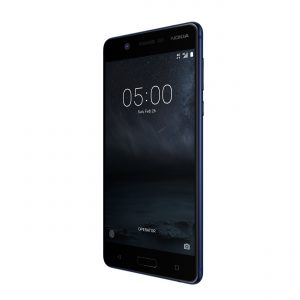 Nokia is making a comeback in 2017. The new 3310 might be the phone that's garnered the entire world's attention, but it's not the most impressive phone that the company is releasing this year. The new Nokia 3, 5 and 6 all run pure Android – something usually reserved for Google's Nexus and Pixel ranges – making them quite unique devices.
The Nokia 5 is a great balance of cost and function and features:
5.2-inch HD display
Snapdragon 420 processor
2GB RAM
16GB onboard storage (expandable)
13MP rear-facing camera
8MP front-facing camera
3000mAh battery
Front-facing fingerprint scanner
Full metal body
The Nokia 5 is an attractive looking smartphone, which looks like the more attractive cousin of the ill-fated Lumia handsets from a few years ago.
It's a decidedly mid-range device, but proves that good looks and good features aren't reserved solely for high-end flagship smartphones.
Having spent just a small amount of time with the handset at Mobile World Congress earlier this year, first impressions are good. The 720p display is good and crisp and the camera takes adequate photos. This isn't a phone that's going to make the Galaxy S8s of the world shake in their boots (in terms of specs), but it is a good argument for considering a mid-range handset instead of a more expensive flagship.
Nokia has not yet officially launched the Nokia 5 or 6 in South Africa but it's just a matter of time before they expand on the existing range which currently consists of the new 3310 and the Nokia 3.
The biggest drawcard of the Nokia 5 (and 3 and 6) is the fact that it runs pure Android, which means that you should expect to see software and security updates on your phone sooner than other Android smartphones.
Samsung Galaxy A5 (2017): Cost – From R5 699.00
When you think of Samsung smartphones, the odds are that you're either thinking of the flagship S series or the Note series.
While their flagship handsets are arguably the best premium Android handsets available in South Africa, Samsung also makes great mid-range handsets. The  2017 Galaxy A series is a perfect example of that. Available as either a Galaxy A3, A5 or A7, the A series brings many of the features found in its high-end handsets to more affordable ones.
The Galaxy A5 (2017) is the best balance between style, features and price currently available from the company.
In terms of specs, the A5 (2017) has:
5.2-inch full HD Super AMOLED display
3GB RAM
32GB onboard storage (expandable)
3000mAh battery
16MP rear facing camera
16MP front facing camera
IP68 rating
Exynos 7780 processor
Glass and metal body
Front facing fingerprint scanner
Samsung's updated A series looks very much like 2016's Galaxy S7, which is a good thing. Boasting great design, waterproofing and a fantastic display, the 2017 edition of the Galaxy A5 is a great – if slightly pricey – mid-range phone.
Samsung's flagship smartphones boast some of the best smartphone cameras on the market however despite the increase in megapixels the latest iteration of the A5 doesn't quite measure up. Photos are not bad but there are other mid-range smartphone cameras with less megapixels which produce better images.
Where the A5 does shine is its incredible display. Samsung's AMOLED displays consistently provide the deepest blacks and most vibrant colours of any smartphone display on the market. The IP68 rating also means that you can submerge the phone in water of 1.5m depth for 30 minutes – perfect for watching your favourite show while in the bath.
Is Samsung's A5 (2017) the perfect mid-range handset? In terms of value for money, there are other smartphones which offer similar features for less money, but few offer it in as stylish a package.
Xiaomi Redmi Note 4: Cost – R3 599.00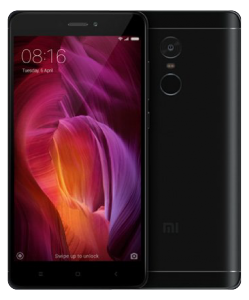 Xiaomi's low cost handsets have proven that quality doesn't have to cost an arm and a leg. The Redmi Note 4, Xiaomi's inexpensive answer to high-end phablets, is now available in South Africa.
In terms of specs, the phone is packing quite a lot:
5.5-inch full HD display
4100mAh battery
Full metal body
32GB onboard storage (expandable)
13MP rear facing camera
5MP front facing camera
Snapdragon 625 processor
3GB RAM
Rear-mounted fingerprint scanner
Many of these specs are the same as those found in high-end handsets which cost well over R10 000, however Xiaomi has managed to pack them into a device which is retailing for under R4 000.
Images taken with the Redmi Note 4 are not as sharp as those taken by devices such as an iPhone 7, however images are cooler and more realistic in terms of colour reproduction and produce images that are worthy of a far more expensive handset.
The display has great viewing angles and good colour reproduction, meaning that if you love watching videos on your phone, you'll enjoy this device quite a lot.
The massive 4100mAh battery means that you will get more than a full day's use from a single charge. Another benefit is that the phone is dual-SIM, meaning that you can stay connected no matter where you are.
Overall, Xiaomi has a serious winner on their hands in terms of value for money and overall build quality.
Huawei P8 Lite (2017): Cost – From R3 699.00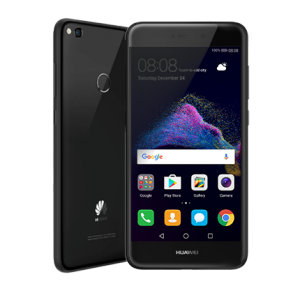 Huawei's smartphone offering has improved year on year. 2017's P10 and P10 Plus might be seen as incremental updates to the P9 and P9 Plus, however they still rank as two of the best smartphone camera's currently available.
The lower cost versions of Huawei's flagship devices are usually called the Lite versions, and while there is indeed a P10 Lite available in South Africa, the more interesting handset is the P8 Lite (2017). That's right, Huawei has released an updated version of its P8 Lite.
The handset features a new design – which borrows from the company's Honor range – as well as improved specs:
5.2-inch full HD display
3GB RAM
16GB onboard storage (expandable)
3000mAh battery
12MP rear facing camera
8MP front facing camera
Kirin 655 processor
Glass front and back
Rear-mounted fingerprint scanner
As is the case with all of Huawei's smartphones currently available, the new P8B Lite does not have an IP rating. It also does not have the dual-camera setup of the P9 / P9 Plus and P10 / P10 Plus.
Viewing angles on the display are very good, yet again making you question whether there's truly a need for 2K displays on smartphones and the camera produces images which are fairly good but lack the detail and image stabilisation of the high-end Leica dual camera setup found in its flagship devices.
Overall, Huawei's P8 Lite (2017) is a remarkably good phone which proves that the only thing Lite about it is the name.