Samsung's Galaxy S8 and S8+ currently reign supreme as the best Android powered handsets in South Africa, but if it's not quite the ideal device for you, here are a few alternative flagship smartphones to consider:
LG G6: Cost – From R9699.00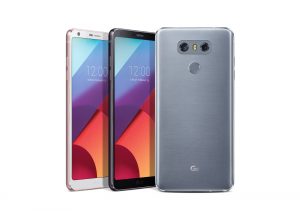 LG makes great phones, the G4 and V20 are perfect examples of this. The G6, lGs latest flagship, might not have the sex appeal that Samsung's Galaxy S8 has but it's by no means an inferior phone. In terms of specs, the G6 is packing:
5.7-inch quad HD FullVision Display
Metal and glass body
Snapdragon 821 processor
32GB buit-in storage (expandable)
4GB RAM
Dual rear-facing camera – 13MP regular lens + 13MP wide angle lens
5MP wide angle front facing camera
IP68 rating
3300mAh battery
USB type C port
3.5mm headphone jack
The G6 is a tad thicker than other flagships currently on the market, but that's not a bad thing as it allows for a larger battery than the one found in the Galaxy S8.
As is the case with previous LG phones, the camera setup is fantastic for those who love manual mode and tinkering with exposure and other settings. The FullVision display is great, however it doesn't provide as rich, saturated colour as that of Samsung's galaxy S8 AMOLED display. Having said that, LG's dispaly shows colour which is closer to real-life colours.
The rear-mounted fingerprint scanner is flush with the body of the phone but is located in a far better spot than the rear-mounted fingerprint scanner found on the S8.
Unlike Samsung's latest flagship smartphone, the G6 does not have a proprietary AI assistant but instead relies on Google Assistant, which appears to have been a far smarter choice.
Like the Galaxy S8, the front of the G6 is mostly display, in fact it boasts a 78.6% display to body ratio – slightly less than the S8's 83.6% screen to body ratio.
Overall, LG's G6 proves to be an impressive flagship from the South Korean company and is a great alternative if you're looking for a flagship Android phone with similar specs to Samsung's S8 but with a lower price tag.
Huawei P10 Plus: Cost – From R10 853.00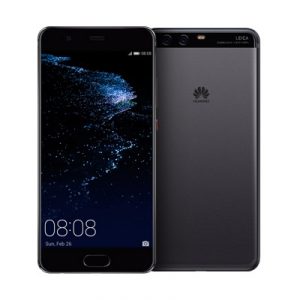 Huawei's P10 and P10 Plus are the company's latest flagship handsets and while many are calling them evolutionary rather than revolutionary handsets, they're still good smartphones.
Specs wise, the P10 Plus (the P10's larger sibling) is packing:
5.5-inch 2K display
Metal body
Kirin  960 processor
64GB / 128GB built-in storage (expandable)
4GB RAM / 6GB RAM
Rear-facing Leica dual camera (12MP RGB lens + 20GB monochrome lens)
8MP front-facing Leica lens
3750mAh battery
USB type C port
3.5mm headphone jack
The P10 and P10 Plus share many similarities with the few differences being the battery and display size as well as the fact that the P10 Plus has a slightly better camera.
The Leica partnership, first seen on the P9, continues with the P10 and P10 Plus. The rear-facing dual camera setup continues to produce fantastic results, with the Huawei phones requiring less tinkering to get exceptional photos than a flagship like LG's G6. The standout of the rear-facing camera setup is the monochrome mode which will make you want to shoot more images in black and white.
For the first time, Leica has worked with Huawei on the front facing-camera, which will be a huge welcome for all the selfie lovers.
In a surprise move, Huawei has moved their fingerprint scanner from the back of the device to the front. The fingerprint scanner / home button can function as a home button, back button and access to recently opened apps as well as Google Now.
The most noticeable feature lacking from the P10 Plus is an IP Rating. All current flagships have a degree of waterproofing with Huawei's phones being the only notable exception. It might not seem like a big deal but waterproofing is not only a nice feature to have, it's become a necessity in this day and age.
In terms of display, the P10's 2K display shines. While not as impressive as Samsung's AMOLED displays, the P10 Plus is a great device for watching videos on.
Overall, Huawei's P10 and P10 Plus are great phones if you love photography and have impressive battery life.
iPhone 7 Plus: Cost – From R13 499.00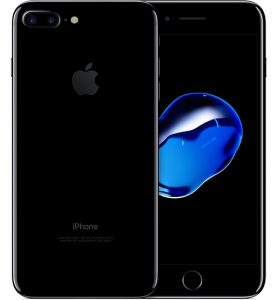 Apple's iPhone 7 Plus is the company's most impressive phone to date in terms of camera.
Packing a rear-facing dual camera setup, Apple appears to be paying attention to the massive camera advancements championed by Android handsets.
In terms of specs, the iPhone 7 Plus has:
5.5-inch Retina HD Display
Metal body
A10 Fusion chip
32GB / 128GB / 256GB onboard storage (non-expandable)
3GB RAM
Rear-facing dual-camera setup (12MP wide-angle and telephoto lens)
IP67 rating
2900mAh battery
Lightning adapter
The 2 most noticeable things about the iPhone 7 Plus are the dual-camera setup on the back and the lack of a 3.5mm headphone jack.
The camera is by far the most impressive one found on any iPhone to date and the Portrait mode which is possible thanks to the telephoto lens, is one of the most consistently impressive iterations of that feature.
The lack of a headphone jack, a move that Apple calls "courageous", is indeed a step forward towards a truly wireless future, however the way Apple has done it comes across as hostile towards the general public. The company includes a lightning to 3.5mm headphone jack adapter as a pair of lightning headphones in the box, but if you're after their very impressive (if somewhat dorky looking) AirPods, you'll have to purchase those separately.
Is the iPhone 7 Plus a great phone? Yes. Apple's combination of hardware and software integration is by far the best of any handset on the market.
If you make the jump from Android to iPhone, there are a few learning curves but once you go Apple, you don't go back.
If you're an Apple fan and you have an iPhone that pre-dates the 6 / 6 Plus, then you should seriously consider the iPhone 7 Plus.
If you're looking for low-cost alternatives to the Galaxy S8, click here.