Samsung's Galaxy S8 and S8+ have been wildly popular, but as with previous Galaxy S handsets, the S8 series is getting an Active variant.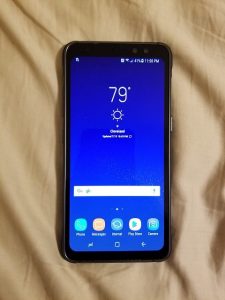 The Active handsets tend to be thicker, more rugged and have a larger battery than flagship handsets.
A few days ago, pictures of the S8 Active leaked out on Reddit giving us a good look at as yet unannounced handset.
The first thing you'll notice is that instead of the edge-to-edge Infinity Display, which is a signature part of the S8 and S8+ design, the S8 Active has a traditional, non-curved display with some fairly hefty looking bezels. Previous Active smartphones had a re-mappable Active button which could be used for quick shortcuts, but it appears that the S8 Active will have a locked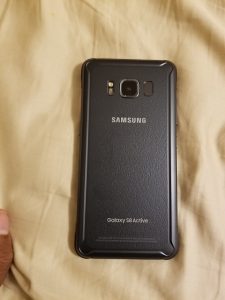 down Bixby button in its place.
On the hardware side of things, the S8 Active is almost identical to the regular S8, it has the same Snapdragon 835 CPU (and presumably the same Exynos chipset found in variants of the S8 and S8+), 4GB of RAM, 64GB storage, and of course the same camera setup.
The S8 Active does have a few perks though: a military standard certification and a larger 4,000mAh battery. If you're the type of person who is looking for a rugged smartphone, then both of these should be useful.
No release date or pricing has been confirmed for the S8 Active, but if you can't wait for it to hit the shelves, you can always get an S8 or S8+ if your prefer beautiful design to increased durability.