Let's take a better look at Samsung's latest flagship model, the Galaxy S7 Edge
Here's the difference between the smartphones of today and the top-of-the-range phones of 10 years ago; they just keep on getting bigger. More specifically, their screens keep on getting bigger.
But let's face it, nearly all of the functionality on a smartphone is enhanced by a bigger screen, whether that's playing games or video, using apps, reading an article or browsing the web.In a sense, our phones have become little more than portable touchscreen tablets.
The size of the Galaxy S7 Edge is what stands out right away. While the Samsung Note series still dwarfs the Galaxy range, the S7 Edge's 5.5-inch display is on par with the iPhone 6S Plus, but still larger than the previous Samsung S6 Edge which has a 5.1-inch display.
The resolution is as crisp as ever, clocking in at 2560×1440, which is identical to the S6 Edge but still better than the iPhone 6S Plus at 1920×1080.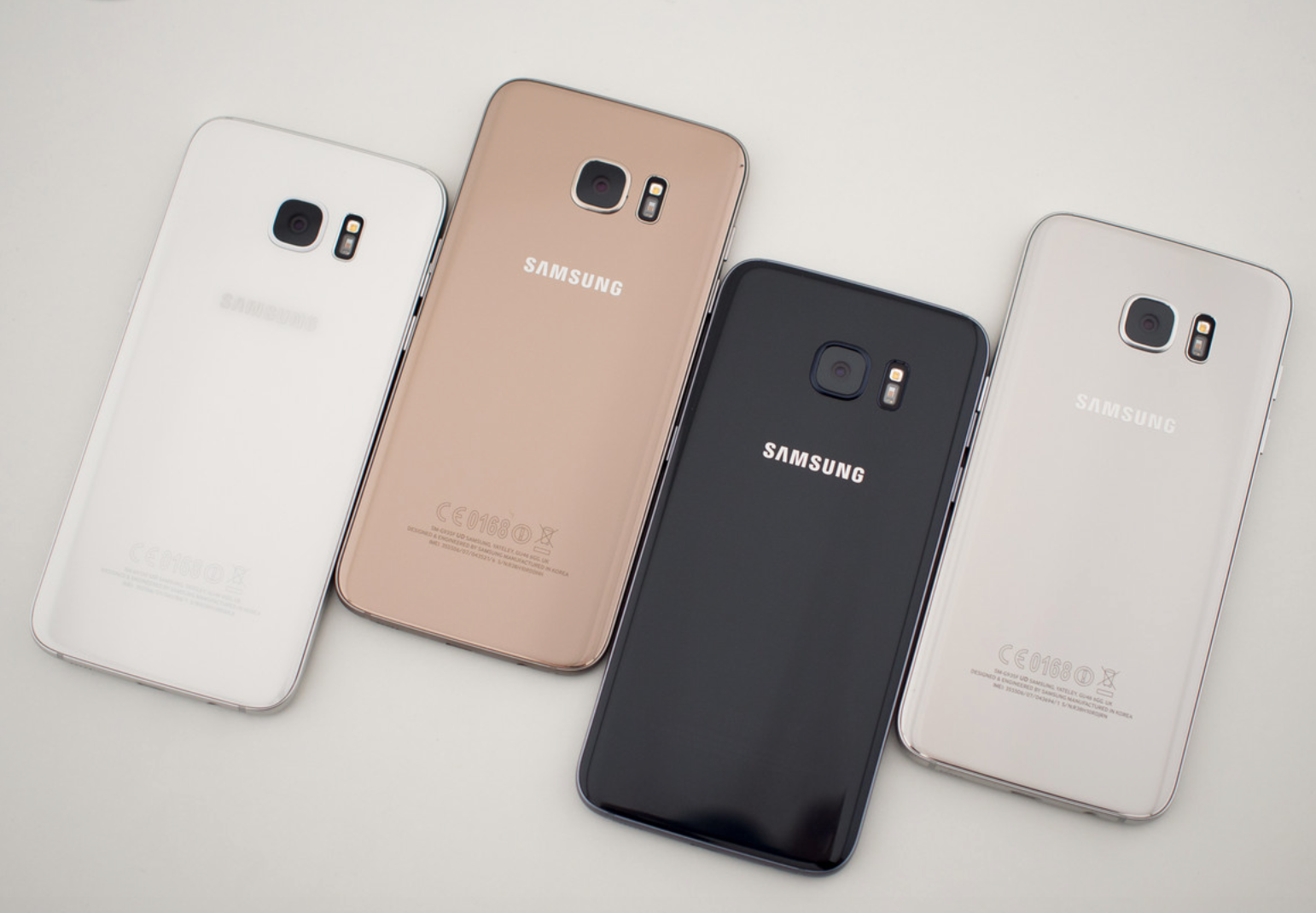 The S7 Edge is also narrower than previous models, thanks to it's curved edges. Alongside other phones with a 5.5-inch display or similar, it is significantly narrower. This includes the iPhone 6S Plus, Google Nexus 6P, LG G4 and even Samsung's own Note 5.
So while we may have to trade easy handling in favour of a larger screen, the narrower body does make the phone easier to hold and to fit into your pocket.
The S7 Edge boasts a 12MP camera, and while that is less than previous models the decision to downgrade has resulted in faster autofocus and better low light resolution. The smartphone also makes use of Cannon Dual Pixel Technology, which means better photo and video quality and even better low light performance.
Want to know where you can find the Galaxy S7 Edge? Check out the PriceCheck product page for some of the most affordable prices around.
In terms of performance specs, the S7 Edge has a few great, if predictable upgrades. It runs the Android 6.0 operating system which is powered by a Quad-Core Snapdragon 820 processor and has 32gb of storage space. The battery is also significantly larger and at 3600 mAh is a full 1000 mAh larger than the S6 Edge.
All-in-all, the Galaxy S7 Edge isn't a revolution in smartphone technology, but at the rate that current smartphone manufacturers are releasing models each year the most we can hope for are improvements on time-tested technology and design. That being said, there's a lot right with the S7 Edge and not a whole lot wrong. It's beautifully designed, powerful and definitely one of the best smartphones that money can buy.
Some Interesting Extras
The Galaxy S7 Edge is water resistant up to 1.5 metres for a full thirty minutes.
You can add up to 200gb of additional memory via microSD cards.
Particularly proud of the S7 Edge's gaming prowess, Samsung have included ex-NASA liquid cooling technology which ensures longer playing time.
The S7 Edge is available in 4 different colours; black, gold, silver and white.