Initially, by simply looking at the box and cutting-edge design of these earphones, one would think perhaps these babies may have been more appealing as wireless instead of just standard detachables. Nevertheless, the ZS5 detachable earphones are the product of KZ who are becoming serious contenders in the market for creating stellar sound quality electronics.
What's in the box?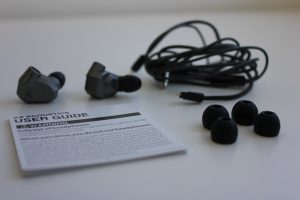 Headphones,
small and large earbuds
and user guide.
Design, Use and Fit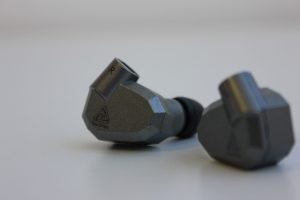 The earphones are available in metallic blue and grey and its sharp-edged construction exudes a certain techy feel. The embedded drivers create a slightly weighted feel on the ears which may play a factor in the overall sound quality of the earphones (so, something's got to give).
For outdoor use, the earphones might not be the best option as walking has the buds popping out time and again. The fix for this might be playing around with the different sized earbuds available. The blocky design and bendable/adjustable cords allow for an ergonomic fit perfect for supporting needed concentration for when the office is noisy or zoning out on your favourite audiobook when travelling on public transport.
The two detachable armatures connect to the two sturdy 0.75 mmm needles double plated with gold. Appointed with a microphone said to enhanced sound quality.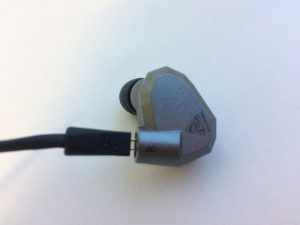 The 1.2m x 3mm bendable wire specifically created to prevent wire tangling, proved to be slightly trying as it found itself tangling anyway.
Sound Quality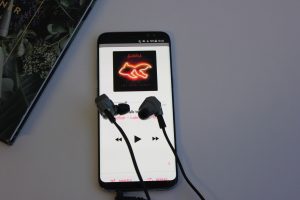 With the HIFI, hybrid technology, dynamic drivers enclosed by the muscular armatures and the noise cancelling make-up, the earphones deliver the expected sound quality which is brilliant with outstanding acoustics.
The earphones are perfectly configured to suit the needs of bass lovers delivering a powerful and deep experience of whatever you're listening to. The trebles soar allowing for a detailed listen of high-pitched notes but may come across as strong in the beginning which takes getting used to and can easily be adjusted with volume correction. The mids are well assembled is pleasing to the ears with a distinct and balanced delivery of vocals.
Who Are They Best For?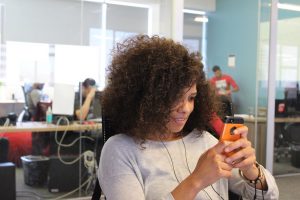 For anyone who enjoys music delivered through well-configured sound and perfect for anyone needing to steer away from any noise distraction.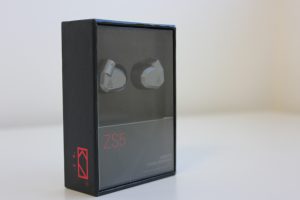 Also available on Gearbest.com.