The impact of taking care of your physical health surpasses the personal, it extends to the people surrounding you. This is because energy creates energy and when you invest the time and effort into taking care of yourself, you are immediately able to take better care of the people around you. And when it comes to health, technology is gearing itself towards making and maintaining health and fitness a much easier task.
Xiaomi Amazfit Smartwatch
This is especially when it comes to fitness bands. And if we had to choose any, the Xiaomi Amazfit Smartwatch stands out from the rest. And this is not just because of its attractive aesthetics.
The Xiaomi Is Not All About Good Looks
Yes, it's not all about the looks when it comes to the Xiaomi Amazfit Smartwatch, it actually works brilliantly while still making your wrist look stylish. It's an all-encompassing GPS fitness tracker/smartwatch assisting you effectively in reaching health goals.
All-Encompassing Activity Features
It comes with an array of activity features which include Indoor Running, Indoor Bike, and Climbing. It also includes essential metrics that monitor calories lost, steps, sleep, heart rate, pace and distance as well as built-in GPS to track your route and distance.
The watch also connects wirelessly to Bluetooth earphones, allowing you to listen to your favourite tunes as you get your daily steps in.
It's like your fitness handy companion, reminding you to get up from your desk when you haven't moved in a while with its Sedentary Reminder.  It also comes with vibratory alarms which you can set accordingly.
Apart from its fitness features, it's a smart device enabling you to receive calls, messages and emails. All you need is to connect it to the Amazfit App.
Designed For The Outdoors
The design and aesthetics of the Xiaomi Amazfit are durably tough coming with a ceramic bezel that's resistance to scratches making it perfect for mountain climbing and any adventurous outdoor activities.
Not to mention, it's 320 x 300 flat tyre screen design, which surpasses all other fitness bands in terms of size and ease of reading, doesn't shy away from the sun, giving you the brightest and clearest display during daylight.
The overall design is simple yet attractive, which includes standard adjustable and detachable straps to suit your preference. And as a bonus, you can match these to the many interchangeable screen displays which you can choose from on the watch itself.
Battery Life Is Sturdy and Strong
When it comes to its battery life, it's safe to say it's reliable and trustworthy as they come lasting you a full 3 – 5 days after charging.
So, if you're looking for a device that will improve and help you with your fitness goals, look no further than the Xiaomi Amazfit Smartwatch.
Buy a Xiaomi Amazfit Watch Now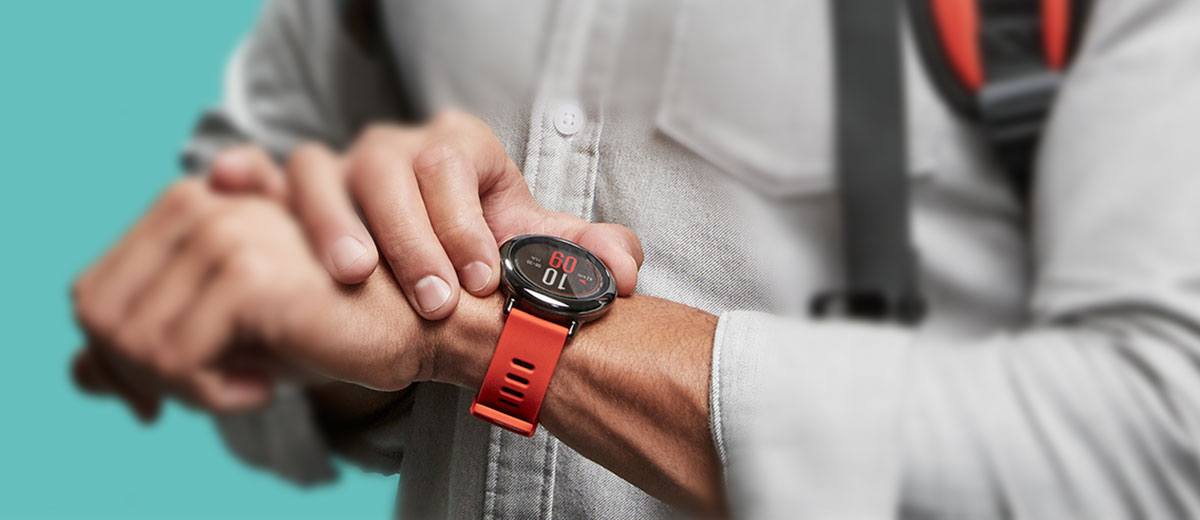 Thank you to Gearbest for providing this product to review.