Oppo is making it more affordable than ever before to own a flagship smartphone that rivals that of the big name brands. Coming in at sub-R15,000 the Oppo Reno 7 5G is the Chinese manufacturer's competitor to high-end devices from the likes of Samsung, Huawei, and Apple. With highlights of the Reno7 5G including fast-charging capability (getting to 100% in under 35 minutes), a 64 MP rear camera, and some powerful hardware under the hood; this device is certain to excite local consumers who want top-notch features with a price tag that is a little easier to stomach.
Shopping around for the best prices on smartphones is no easy task. If you're in the market for a flagship device but can't quite reach the astronomical price tags flagship devices often come with, then the Android operated Oppo Reno 7 5G is indeed worth considering.
Design
When it comes to flagship design features, the Reno 7 5G certainly looks the part. It has all the luxury design features you have come to expect from a flagship smartphone. The Oppo device features a new, industry-first application of Laser Direct Imaging (LDI) on its exterior, that comes in two eye-catching colour options, Startrails Blue and Starry Black. 
PriceCheck tip: If you're looking for the best data and cellular contract deals, PriceCheck has some amazing offers listed from the biggest mobile retailers in South Africa.
On the phone's front, you'll find a 6.4-inch AMOLED screen with 90 Hz refresh rate and 180 Hz touch sampling rate. The screen is also SGS Eye Care Display Certified as a low-blue light screen, which can help to reduce eye strain during extended use. The Reno7 5G is Netflix HD and Amazon Prime Video Certified, ensuring a more vivid and high-quality streaming experience.
While powerful and sizable, the device is only 7.81mm thick and weighs in at just about 173g. It feels very light in your hand and the screen is bright and super responsive, with no lag. Video content and images appear crisp and bright, giving you a brilliant viewing experience on the Reno 7 5G.
Hardware
The device features 8GB of RAM and 256GB of storage as standard. What's more, with Oppo-developed RAM Expansion Technology an additional 2GB, 3GB or 5GB of temporary RAM allocated from unused ROM can supplement storage space. Basically, if the phone runs out of usable RAM space, users can choose to convert part of the available ROM to virtual RAM by enabling the function when they need it.
PriceCheck tip: Pairing a solid smartphone with some great Bluetooth headphones is a must, and PriceCheck has a variety of specials and deals listed on the latest and greatest Bluetooth headphones and earbuds.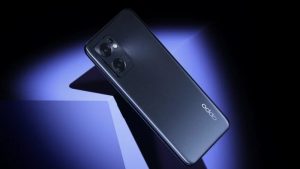 At the heart of Reno7 5G is an integrated MediaTek Dimensity 900 5G SoC chipset, which includes support for 5G and Wi-Fi 6. A 4,500mAh battery combines with 65W Supervooc charging to allow a full charge in about 35 minutes, while just five minutes of charging will give you enough battery for two hours of gaming or four hours of streaming.
The fast-charging feature of this phone is an absolute game-changer. With just a quick 15 minute charging time, you can go from 30% battery to full charge. What's more, fully charged, this device has enough juice to keep up with you all day. Even after a full day of using battery-hungry apps with my screen on full brightness, the device still hasn't run out of battery.
The device also uses Android 11 (and is Android 12 ready) as its operating system, while ColorOS 12 is synced as an overlay to allow for a personalised experience.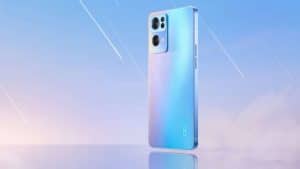 Camera
The Reno7 5G aims to tackle the high-end competitors who battle it out for the best smartphone snapper on the market. Featuring a 64MP rear camera, Sony-powered 32MP front camera, 118° Ultra Wide-Angle Camera, and 4CM Macro Camera, combined with Oppo's AI algorithms, the device uses the latest technology to mimic the optical properties of high-end cameras.
This helps create bokeh light spots of different sizes, colours, and brightness according to distance and depth of field. Users can choose from 25 adjustment levels to change the virtual aperture size and the corresponding size of the bokeh light spots on the background to create stunning portrait photos.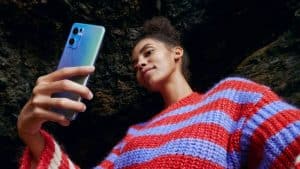 The Reno7 Pro 5G's suite of imaging tools also includes AI Highlight Video, Focus Tracking, Dual-View Video, Flash Snapshot and other features.
The camera setup on the Reno 7 5G is indeed impressive. Shots are clear, crisp and look super professional with almost no effort at all. With every snap, you get an ultra-clear 108MP image, giving you the power to crop the image into whatever you need it to be while still maintaining impressive clarity and detail.
Price
The Oppo Reno7 5G is available now and retails at R14,999. The price includes a pair of Enco Buds, a 65W SuperVOOC charger and Oppo care that includes one free screen repair in the first six months.
PriceCheck tip: Read our affordable smartphone buyer's guide to find the perfect device for your budget!