We've come a long way since the days of cellphones with physical keypads and black and white screens. The advent of smartphones has changed the way we live. But, while smart mobile devices used to be a luxury for only the elite, thanks to a rapid growth in technology, smartphone manufacturers have been able to increase the number of categories of smartphones available to consumers. Rather than simply having basic entry-level and top-tier flagship smartphones, it's now possible to get smartphones in a variety of categories with distinct benefits. Depending on which features you prioritise it's possible to find a smart device offering everything you need without having to break the bank.
Of course, with so many options to choose from, finding the phone to suit your needs can be tough. To make your life easier, we've ranked the best smartphones for every type of user in and every budget. Here is our guide to the best smartphones for every budget in 2021:
Affordable luxury: iPhone 11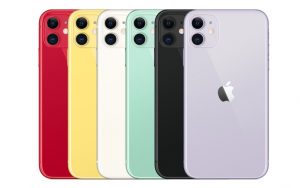 While the 3-camera iPhone 11 Pro was the flagship model of the iPhone 11-series, it was the standard, non-Pro iPhone 11 which impressed tech-lovers in 2019. This streamlined version of the top-of-the-range model delivers excellent performance, a spectacular screen, impressive camera quality, and incredible value for money. If you're not quite ready to splash out on the new iPhone 12, this previous-generation model is a great buy. The iPhone 11 is now cheaper and remains a top seller for buyers looking for affordable luxury.
An entry-level winner: Huawei Y7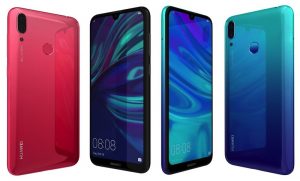 Looking for an entry-level smartphone with top-of-the-range features? This little gem offers smartphone features on a dime. Launched in 2019, this entry-level smartphone is a selfie lover's dream. It's no secret that Huawei has cornered the smartphone camera market in a big way and the Huawei Y7 offers budget shoppers the Huawei camera phone experience at a fraction of the price. Every company is touting its impressive cameras, but Huawei really delivers on its camera tech and tries to go that extra step. With 3GB of RAM, the Y7 is a pretty powerful operator, and the front-facing camera is an impressive 8MP, meaning any selfies will look extra crisp for a phone in this price range.
For the power user: Samsung Galaxy S20
Looking for top-notch features? You will get it in droves with the highly impressive Samsung Galaxy S20. Boasting a truly fantastic 6.2-inch display, strong camera performance, and plenty of power, this flagship device may not be the latest model, but it's still a stellar device. Under the hood, you'll get 8K video capturing capabilities, 12GB of RAM, 128GB storage, and a triple-camera setup comprising of a 12MP main sensor, one telephoto, and one ultra-wide lens. Now is the perfect time to splurge on the Samsung Galaxy S20 at a more competitive price.
Find the best prices on smartphones online with PriceCheck now: