Acer recently unveiled a wide range of new products in New York, ranging from new 2-in-1 Switch notebooks to new gaming devices under its Predator brand and a new smartwatch.
Here's a roundup of some of the new devices announced:
Aspire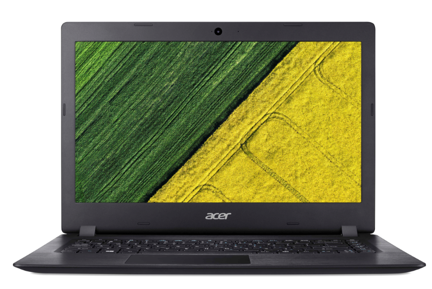 Aspire 1: Acer says that both the Aspire 1 and the Aspire 3 are made for everyday tasks or as a secondary device. The Aspire 1 has 802.11ac wireless technology, one USB 3.0 port, two USB 2.0 ports, and HDMI port and Ethernet connectivity as well as a one year subscription to Office 365 Personal and 1 TB of OneDrive storage.
It also has a 14-inch display and is powered by either Intel Celeron or Pentium processors with 32 or 64 GB eMMC storage, 4 GB DDR3L memory and Intel HD Graphics supported by up to 9 hours of battery life.
Aspire 3:  The Aspire 3 mostly has the same internals as the Aspire 1 with a few extras to give it a power and performance boost. The Aspire 3 comes with either a 14-inch HD, 15.6-inch HD or 15.6-inch Full HD display. Processor options for the Aspire 3 include Intel Core, Celeron and Pentium processors, with up to 12 GB of memory. It also includes Acer's BlueLightShield technology, which reduces the exposure of blue light which may help reduce eye strain.
Aspire 5: This is where Acer starts stepping up the capabilities to match more demanding requirements. The Aspire 5 is powered by up to 7th Gen Intel Core processors and latest NVIDIA GeForce graphics, and a maximum of 20 GB DDR4 2400 MHz memory. Storage wise, there are a range of options to choose from with HDDs up to 2 TB and M.2 SSDs up to 256 GB. It has a 15.6-inch HD or Full HD display with IPS technology. It also has Acer's TrueHarmony audio enhancements and two digital microphones with Acer Purified. For peripherals, there's a USB 3.1 Type-C Gen 1 port, USB 3.0 port that supports power-off charging, and another two USB 2.0 ports.
Aspire 7: At the top of the Aspire line is the Aspire 7, which Acer says is "designed for professionals such as designers and anyone who needs power and performance to match their professional ambitions."
Internally it's packing a  7th Gen Intel Core standard-voltage processor, up to NVIDIA GeForce GTX 1060 graphics, as well as up to 32 GB of DDR4 2400 MHz memory and ample storage (HDD up to 2 TB and M.2 SSD up to 512 GB). The Aspire 7 also packs a HD camera with HDR while Dolby Audio Premium .
Speedy network connectivity is provided with 2×2 MIMO 802.11ac wireless technology and Gigabit Ethernet. This is supplemented with the same port set-up as the Aspire 5, including power-off charging. The Aspire 7 comes with either a 15-inch or 17-inch display.
The Acer Aspire series will range from R 4999 to R 19 999 and will be available in South Africa in July 2017.
Predator
Helios 300 
If gaming is more your thing, then you'll be happy to know that Acer also announced the new Predator Helios 300:
Available with 15.6-inch or 17.3-inch FHD IPS  displays, the Predator Helios 300 has a matte black chassis with red accents, and comes with Dolby Audio Premium and Acer TrueHarmony.
At the heart of the Predator Helios 300 is an overclockable NVIDIA GeForce GTX 1060 or 1050Ti GPU combined with a 7th Gen Intel Core i7 (7700HQ) or i5 processor (7300HQ). This processing power is supported with up to 16GB of DDR4 memory (upgradable to 32GB), a speedy SATA SSD1 and a 1TB HDD. It has an access compartment doors on the bottom of the notebooks making it easy to upgrade memory and storage components.
The Predator Helios 300 also includes a USB 3.1 Type-C port, a USB 3.0 port (featuring power-off USB charging), two USB 2.0 ports, and an HDMI 2.0 connection. It connects wirelessly through fast 2×2 802.11ac technology, and also includes a Gigabit Ethernet port for those preferring a hard-wired connection.
For smooth game play, a dual fan system featuring an AeroBlade 3D Fan with ultra-thin metal blades keeps the notebook running at optimal temperatures. Preloaded PredatorSense software provides real time system information and overclocking, so gamers can monitor and control the system's vitals from one central interface.
The Predator Helios 300 gaming notebooks with a 15.6-inch and 17.3- inch display will be available in South Africa from R 25 999 later in 2017.
Triton 700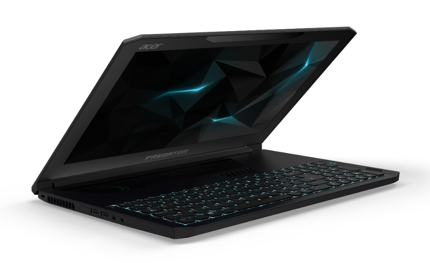 The Helios 300 was not the only new Predator laptop unveiled at Acer's New York event. If you're after a gaming laptop but you're put off by the size and weight of many existing gaming laptops, then the Predator Triton 700 gaming notebook is worth taking a look at. The notebook's svelte 18.9 mm (.74 inch), 2.6kg (5.7 pound) aluminum chassis houses a 15.6-inch FHD IPS display and best-in-class computing technologies, striking just the right balance of size and performance without sacrificing thermals, features or rigidity.
"Building on the highly acclaimed Predator 21 X curved gaming notebook, Acer is proud to announce the new Predator Triton 700, an incredibly thin yet powerful gaming notebook," said Jerry Hou, General Manager, Consumer Notebooks, IT Products Business, Acer Inc. "Our industry-leading AeroBlade 3D Fan with metal blades provides ultimate thermal performance, which allows us to pack massive computing power inside this ultrathin form factor without compromise."
As the first of the new ultra-thin Predator Triton gaming notebook series, its understated black chassis features a minimalist design, with straight contours and angular front corners. A large Corning Gorilla Glass plate above the keyboard serves as a window into the notebook's cooling system, showcasing the AeroBlade 3D Fan and five heat pipes, and also functions as a touchpad. Powering the beast within is a standard-voltage 7th Generation Intel Core processor, latest high-performance NVIDIA GeForce 10-Series graphics, two NVMe PCIe SSDs in RAID 0 configuration and up to 32GB of DDR4 2400MHz memory.
"Acer is driving some incredible new products for the gaming and VR-ready category and Intel is excited to work together to push what's possible on the PC platform," said Frank Soqui, General Manager of the Virtual Reality and Gaming Group at Intel Corporation. "It's amazing what can be done with the mobile form factor these days not just at the high end but also for emerging VR in the mainstream – powered by our 7th Generation Intel Core High Performance processors."
For a truly immersive gaming experience, the VR-ready Predator Triton 700 offers bright, vibrant visuals on a 15.6-inch FHD IPS display with NVIDIA G-SYNC support for connecting to an external monitor.
Rounding out the notebook's powerful features are Killer DoubleShot Pro networking and Thunderbolt 3 connectivity, which provides speeds up to 40 Gbps and supports dual 4K video output. The Predator Triton 700 also includes two USB 3.0 ports (featuring power-off USB charging), one USB 2.0 port, an HDMI 2.0 port, one DisplayPort connector and a Gigabit Ethernet port for those preferring a hard-wired connection. Networking is powered by Killer DoubleShot Pro technology, which picks the fastest network connection (Ethernet or Wireless) and sends all high priority traffic over that interface, while standard traffic is sent over the other.
PredatorSense software enables gamers to control and customize the Predator Triton 700's vitals from one central interface, including lighting, hotkeys, fan control and general system monitoring. The Triton's dual fan system is powered by Acer's proprietary AeroBlade 3D Fans with ultra-thin metal blades to keep the device running nice and cool, even when the action heats up.
The Predator Triton 700 gaming notebook will be available in South Africa from July starting at R 34 999 dependent on model specification.