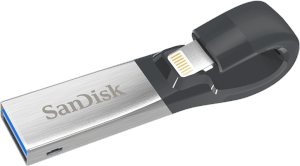 Sandisk iXpand
Love your iPhone but hate when you get that "Low Storage" notification? Then you need to get Sandisk's iXpand. It's available in a variety of storage sizes from 16GB up to 128GB.
One end has a lightning connector while the other end has a USB connector. All you need to do is pop it into your computer, load all the files you need and then pop it into the lightning port on your iPhone. You'll be able to access everything from documents to music and even video.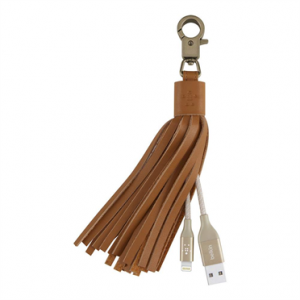 Keep forgetting your iPhone charger at home? This tassel charger can be hung on your keychain and stylishly hides a lightning / USB charging cable. Plug one end into a computer or adapter and the other into your iPhone. Now you don't have to worry about running out of battery power anymore.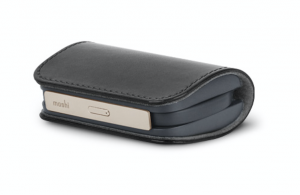 Moshi IonBank 3K
Moshi makes some fantastic accessories for iPhone but the IonBank is by far one of the most stylish. The 3000 mAh powerbank has a leather cover and metal accents. Small enough to fit in your pocket, it's the most stylish powerbank you can get.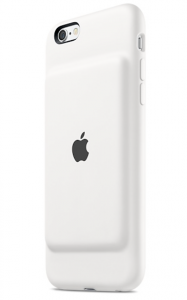 It might not be the most stylish looking battery case but it certainly gets the job done. Designed by Apple, there are cases to fit the iPhone 6S / Plus as well as the iPhone 7 / Plus.
There's a soft microfiber lining on the inside to protect your iPhone, and it has a soft elastomer hinge design which makes it easy to put the case on and take it off again.

Genuine leather on the outside and a quilted interior microfiber on the inside.
To make it even better, it has pockets for your cards, meaning that you don't have to carry a wallet or purse around as well.