You can now be an epic monster slayer, no matter which console you have! Capcom has announced its first globally-unified release:  Monster Hunter: World. The new addition to the popular RPG series is available for PlayStation 4, Xbox One and PC.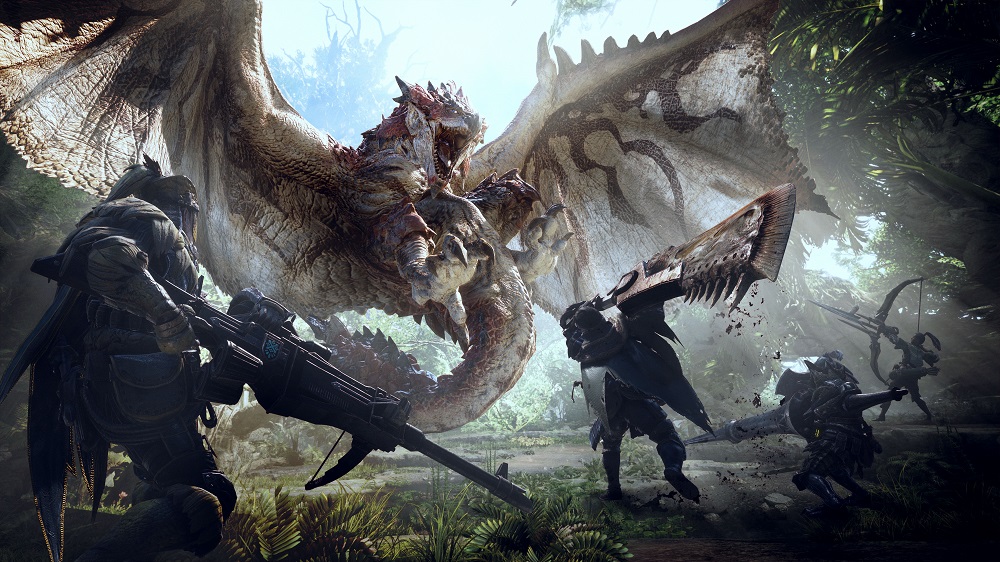 According to the official press release:
"Monster Hunter: World delivers a seamless gameplay experience allowing players to move freely across map areas that comprise the living ecosystems and dynamically transition from day to night. The landscape and its diverse inhabitants play a critical role in each quest as players strategically use the surrounding environment including terrain, vegetation and wildlife to their advantage in battle or become hindered by the hazards they present. Hunters must use their cunning and skill to track and manoeuvre their targets throughout the intense, evolving battles."
Are you ready to become the ultimate hunter?