I don't own a TV.
Weird for someone whose entire life revolves around tech but since I stream everything (thanks Netflix and Showmax), I don't see the need to own a TV.
Until people come over, and then it gets awkward.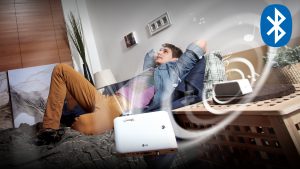 LG's Minibeam could very well be the perfect solution to my dilemma.
It has a 100 000:1 contrast ratio, a triple XD Engine, an eco-friendly LED light that can be used for up to 20 years, with 4 hours of viewing a day, and a 114% wider colour gamut than most lamp projectors.
What truly makes it special is that it works wirelessly, no matter what you're connecting it to. So your laptop or computer, smartphone and tablet can connect to it and you don't have to worry about tripping over any wires. It also means that now everyone gets to see all the video you shoot with your smartphone when you get back from your trip to Thailand.
The projector can be used for more than just movies and works wonderfully in the office, because you won't have to hunt around for the right cable to fit your device when you need to show off your presentation. You can either connect to your device wirelessly or you can plug in your USB and show off your Excel and PowerPoint skills.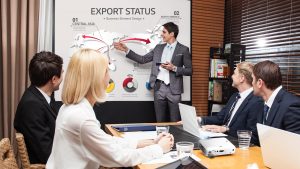 It also lets you to sync with different Bluetooth devices for even better sound – connect to your car to enjoy an outdoor, drive-in type experience or connect to a Bluetooth speaker when entertaining a room full of people. If 3D movies are your thing then you can link your 3D glasses to the LG Minibeam. The projector plays 3D content directly from devices such as a USB, Blue-ray player, PC and mobile devices.
It has such a slim book design, that it's easy to carry, as well as being simple to setup and easy to store.
It has two and a half hours battery life, so it should get you through your favourite movie without the need for a power cable.
Cost: R6775.00 on PriceCheck or R6999.00 from Makro, DionWired and Incredible Connection.