With a variety of home media streaming devices already on the market, Apple TV aims to occupy the same high-end pole position in the same way that the iPad and iPhone dominate the tablet and smartphone scenes respectively.
Like all things Apple, the Apple TV streaming device was hyped up plenty prior to it's release. Is it everything it promised that it would be?
Apple products for Apple people
Right off the bat it should be said that Apple TV is through-and-through a typical Apple product. Sleek design, simple functionality, innovation and a hefty price-tag, Apple TV has all the Apple integration you could ask for making use of Apple Music, AirPlay and other Apple apps and devices. So like many of their other flagship devices, Apple TV will no doubt please Apple fans and if you count yourself among their number and are in the market for a media streaming device then Apple TV is just for you. It's also worth noting that non-Apple users will need to create an iTunes account before being able to use Apple TV, so no logging in using Facebook or Google in the way that you would using similar streaming devices.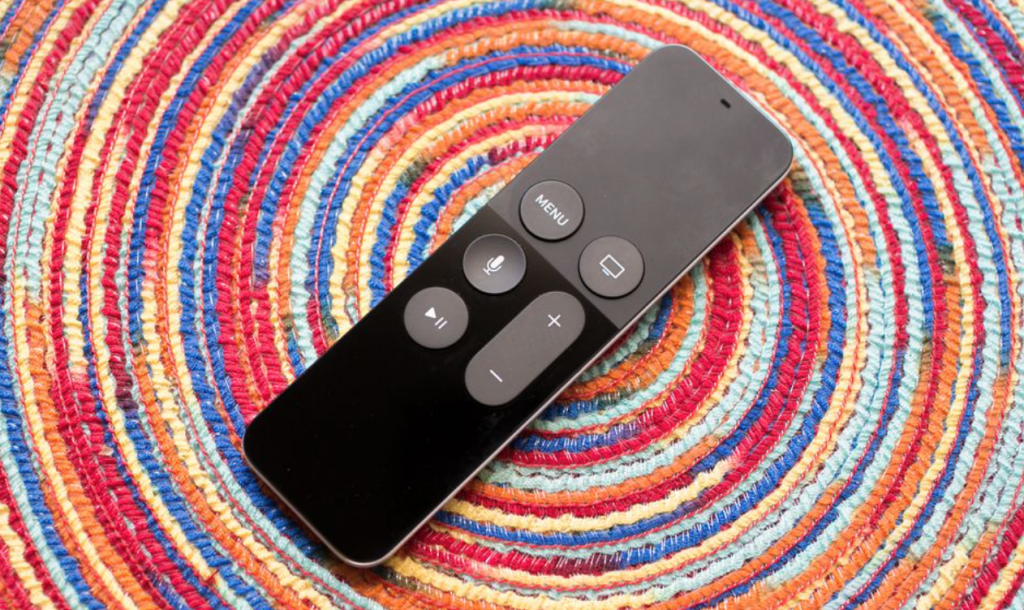 Out the box
Packaged in a simple black box, the Apple TV unit itself has a sleek and minimal design that's great to look at while still being unassuming enough to blend in among your other home entertainment devices. Along with the Apple TV unit there's a simple AC power cable and a remote that we'll get back to later. Apple prides itself on being user-friendly and Apple TV follows in the footsteps of other easy to use Apple devices. Simply plug in the unit, connect to your home WiFi and use AirPlay to access your other Apple devices, or you can enter in any details manually using the remote. If you're looking for something that goes from out the box to operational in only a few minutes, then Apple TV is sure not to disappoint.
So what are you getting?
Apple TV has it's origins as a hobby project started by Steve Jobs back in 2006, where he envisioned it as a all-inclusive entertainment hub that could access all of your media in a few simple steps. The current Apple TV is actually the fourth generation of the unit, and since the beginning we have seen improvements in terms of processing power and internal WiFi and a switch in focus from owning media to simply streaming it. Navigating the Apple TV interface is done with the new, and quite frankly the best media hub remote control currently out there. It's simple design includes seven buttons, a touch-sensitive pad and microphone activated Siri controls. Some kinks still need to be ironed out (Siri only recognises a few basic voice commands) but overall the new remote control will keep both novice and experienced users happy.
Apple users can also make use of AirPlay, where you can access Apple TV from your other iOS devices. This will allow you to sync your account information, download apps that aren't available on Apple TV and get update notifications.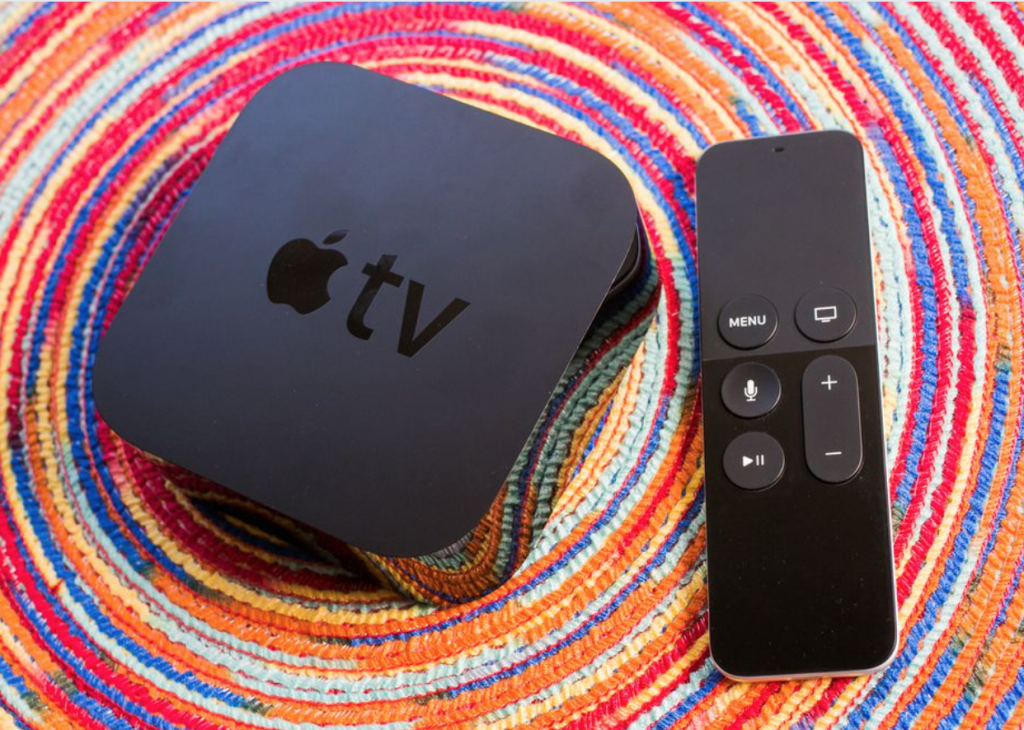 Movies, music and more…
In terms of content, you're given access to a variety of different media available through either Apple stores or other third-party apps. The two largest are the iTunes Movie and TV Show stores, where you can either rent or buy the movie or tv shows of you choice. The range of shows and movies are limited to the latest releases and popular media, so don't expect to find any of obscure cult classics here. Navigating the Apple storefronts feels much the same as they do on other iOS devices, so Apple fans are sure to feel right at home.
Aside from Apple-centric content, there's also the app store where you can download various apps to access further media. A few big names in video media like Netflix, Youtube and Vimeo are here, but Apple TV falls short in the music department, omitting crowd favourites like Spotify in favour of only using Apple Music.
All in all, the essential Apple content is here and the inclusion of third-party apps opens up even more content, but there are is still room for improvement. The most notable missing apps are the music and photo ones, users are unfortunately limited to only Apple Music and the Apple Photo app for now, but this could change in the foreseeable future.
The Good                                                                           The Bad           
Easy to install and use                                                                                                             More expensive than other 
Innovative and fun remote control                                                                                       Lacks some essential apps
Apple AirPlay
Simple cross-functionality with other Apple products
Final Verdict 
At the moment it feels as though Apple TV is not living up to it's full potential. Like all Apple products it looks and feels great, is simple to install and use and supports fantastic cross-functionality with other Apple devices. If you're an Apple-lover you'll feel right at home with Apple TV, and first time Apple users will have no problems getting the hang of it. At times it just feels a little empty and perhaps a little too Apple-centric. Keep in mind that this could easily change in the future if Apple decides to include more apps and other content.
Click Here to visit our Apple TV product page to view pricing and availability.