Spring is in the air and that means that it's the start of festival season.
Seeing your favourite bands and artists perform live is an amazing experience, but sharing that experience and capturing those memories is part of the fun. Ensuring that your phone is powered up and protected is an absolute necessity when it comes to attending any festival.
Here are a few of our festival tech essentials:
ZAGG Ignition 12
Powerbanks are almost an important accessory to your smartphone as a cover or screen protector is, but the average powerbank is only able to charge your phone once or maybe twice if you're lucky.
ZAGG's ignition 12 is a larger than average beast but it has a 12 000mAh battery which means that it can charge a Samsung Galaxy S8 just over 3.5 times (from 0% to 100%) and an iPhone 7 a whopping 6 times (from 0% – 100%) !
Not only will it ensure that you have enough juice for all your devices to make it through quite a few days, it also lets you charge 2 devices at the same time thanks to the dual USB output (one out is 5V/1A and one is 5V/2.1A – meaning that it can charge a tablet or charge your phone faster). The ignition 12 also has a built-in LED torch, which is great for when you're camping out and don't want to fall over in the dark.
Shop a range of powerbanks here.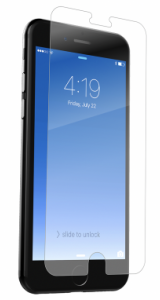 InvisibleShield
The last thing you want at a festival (besides your phone's battery dying) is to crack your screen.
InvisibleShield has a wide range of screen protectors available for your phone, including a new glass contoured screen protector for the Galaxy S8 and S8+. They're fairly easy to apply – especially the tempered glass ones – and they protect your phone's display from getting destroyed when you're getting those hands up and jumping up and down to your favourite artist performing your favourite song.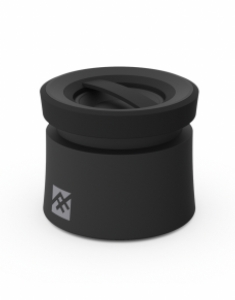 iFrogz Coda Wireless speaker
"Why on earth would I need a bluetooth speaker at a festival???" is probably what you're thinking, but if you're camping over, you're not going to want the party to end.
If you're with a bunch of mates and want to keep the party going, the iFrogz Coda Wireless speaker is a great portable speaker to take with.
It charges via a micro-USB port and is small enough to toss in your pocket or a small bag. In open spaces, the sound might not be the loudest, but this tiny speaker is designed to be used in smaller spaces.
All you do is switch it on, connect it to your phone or laptop or tablet via Bluetooth and start playing your music. Volume controls and skipping / pausing and rewinding songs are all done via the device you're playing your music from.
Looking for a bluetooth speaker? We have a range of them available here.