Upgrading your smartphone every two years has become about as routine to us as servicing our cars. This cycle of upgrading our phones is primarily down to how quickly technology not only develops but also becomes more affordable. These days features and hardware associated with flagship devices only stay that way for about 12-18 months before they filter down into mid-range phones. The danger with this constant move to better phones is the potential to overpay for a phone based on what you actually use it for. Before you sign your next upgrade form, consider the five features on this list and how important they are – that way you won't get a phone that does more than you need.
Screen Size
Screen size seems very similar to fashion; one year tiny, compact phones are cool and another year massive, phablet-style phones are in vogue. Rather than being led by whatever the trend is, think about what you prefer using instead. If you carry your phone in your pocket then there's going to be an obvious limit to what you want to lug around, and something mid-sized is far better. If your phone is your main device and you want to watch series or do presentations on it, then going for one of the larger screen size devices may be a good bet.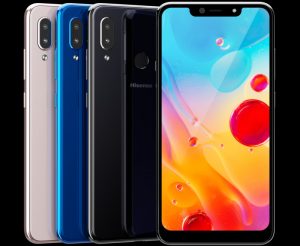 Looking for a smartphone with top-notch features at a great price. The Hisense Infinity H12 Smartphone offers everything you need and more. Enjoy a more immersive experience when watching movies and reading thanks to the extra-large 6.19inch HD Infinity screen. Take gorgeous portraits and low light shots with the incredible AI-enabled 12MP+5MP dual rear camera and flawless selfies with the 16MP selfie camera.
Available from: Takealot, Loot, and Connecteddevices.
Price: From R4,799.

OS Ecosystem
Android and Apple's iOS are the two kingpins of the smartphone operating system world, but technology is so integrated these days that devices don't just stand on their own anymore. Android is, for the most part, quite transferable and interacts with other devices fairly seamlessly. Apple, on the other hand, has a more restrictive set up within its own ecosystem, but one that works incredibly well between devices. If you intend on having Apple products in the future, getting an iPhone will mean better integration with all your devices if you decide to go that route.
Battery Life
Unfortunately, battery life is one of those things that seems to be struggling to develop and improve at the same rate as most other smartphone capacities. The screens of smartphones require the most battery power, so the larger the phone the larger the battery that goes with it. It might seem a little counter-intuitive but if you're a serial user of your phone throughout the day a bigger phone will last longer because of its increased battery capacity. But, if you're a call and WhatsApp only person who isn't attached at the hip to their phones, the battery life of your device doesn't have to be a primary concern.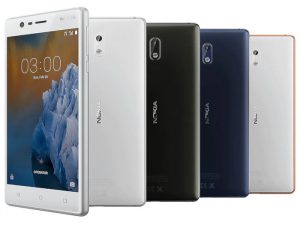 Make your smartphone an entertainment hub with the Nokia 3. Be centre stage for all your favourite content with a 6.26 HD+ screen built for serious streaming that adapts to your surroundings – indoors and out. Plus, with 13 MP and 5 MP cameras and a battery that lasts up to 2 days, you can capture all your best memories with ease.
Available from: Takealot, Loot, and Mycell.
Price: from R1,816.

Camera 
Phones have been judged by the quality of their cameras pretty much since it became common to have a camera on one. With the massive uptake of apps like Instagram and Snapchat it's become even more important, but it's time to start considering how crucial an impressive camera really is. Camera lens tech in smartphones has become so cheap that even mid-range phones are capable of taking impressive pictures and have decent specs. Triple-lens, 20-megapixel cameras sound cool in marketing blurbs but in most cases aren't worth the extra cost attached to a device. This is definitely one feature to think conservatively about if you're not using the photos you take for a professional purpose.
Longevity
Looking at how good a phone is going to be over an extended period is also a worthwhile exercise in cost-cutting because sometimes buying cheap means buying repeatedly. However, more affordable mid-range devices don't necessarily cut corners when it comes to hardware specs that allow phones to survive several OS updates and more demanding apps. Having a phone with a good processor and decent RAM will be worth the initial investment simply because it probably gives you another 12-18 months on that device before it really struggles with handling multiple tasks or heavy-duty apps and games.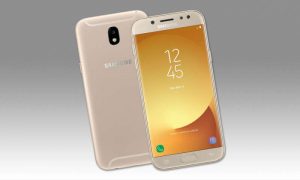 Proof that dynamite comes in small packages, the Samsung Galaxy J5 is a powerhouse at a great price. While the Galaxy flagship devices dominate the premium smartphone market, Samsung's Galaxy J5 remains a low-cost marvel for those looking for a feature-packed mid-range phone.
Available from: Takealot and Loot.
Price: from R2,865.

Smartphone marketing is amazingly persuasive, and it's easy to think that the only real option you've got is to try to go for the best flagship each and every time you upgrade. That can end up being quite a costly exercise, though, and it's much more prudent to assess exactly what you use your phone for the most and which features it needs to excel at. Luckily the smartphone market has such a massive number of options that you'll likely find something that suits exactly what you want with a little bit of browsing!
Visit PriceCheck now and start browsing a wide range of smartphones at the best prices.