For a few years it seemed like we stalled a little bit where smartphone cameras were concerned; the megapixels hit a plateau and cell phone camera technology wasn't developing as fast as it had in prior years. That's completely been turned on its head as of late, though, with smartphone cameras benefiting from serious hardware upgrades as well as a helpful boost in innovative software that can add an extra edge to your photos. If you're in the market for a new smartphone with a killer camera then this list will help you choose the best smartphone for you and your needs. Here are some of the best cell phone cameras on the market today.
Samsung Galaxy S10 Plus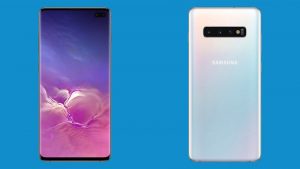 Rear Camera Specs: 12MP (Wide Angle Lens, f/1.5, OIS), 16MP (Ultra Wide Angle Lens, f/2.2), 12MP (Telephoto, f/2.4, OIS).
The Galaxy S series from Samsung has generally been known to be an exemplary performer in all categories; from its storage and processing power, to the display and the camera unit – it's distinctly above average in every way. That continues to be the case with the Galaxy S10 Plus, and while it doesn't have the quad-lens setup touted by some of the highest tier smartphone cameras, its triple-lens setup still provides a versatile offering. Still images aren't the only thing it will pull off admirably; the 4K video recording is aided by a Digital Video Stabilisation function to give smooth video capture.
Pros: Camera app is user-friendly, Video recording has abundance of features
Cons: Telephoto zoom is a bit limited, phone casing surface is slippery and not the best in terms of grip comfort so it may not be the best choice if you are looking for a cell phone with a zoom lens.
Shop for the Samsung Galaxy S10 Plus at the best price online via PriceCheck now:


Sony Xperia 1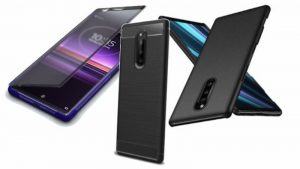 Rear Camera Specs: Rear camera: 12pm (f/1.6) + 12pm (f/2.4) + 12MP (f/2.4)
The Sony Xperia 1 camera setup doesn't necessarily jump out at you if you simply read its stats. The 36MP combined triple-lens configuration is par for the course for higher tier cameras at this point. But, where this device does shine is with its video recording capabilities. Specifically geared towards those who want peak videography capability in a phone, the Sony Xperia 1 is indeed a cut above the rest if you're looking for a cell phone with a 4k camera. It can shoot footage in a 21:9 aspect ratio, has full manual control of the recording, and comes with a default colour palette that's quite neutral and makes an ideal foundation to go and edit in a post-processing program. So if you're a video-junkie, consider having a look at the Xperia 1 in store to see what it can do.
Pros: Pro video capability is excellent, Stills are versatile
Cons: Battery life is average, no wireless charging
Shop for the Sony Xperia 1 at the best price online via PriceCheck now:


Huawei P30 Pro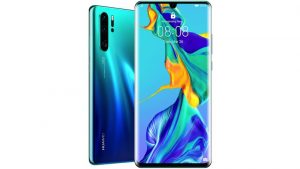 Rear Camera Specs: 40MP (Wide Angle Lens, f/1.6, OIS), 20MP (Ultra Wide Angle Lens, f/2.2), 8MP (Telephoto, f/3.4, OIS)
Since Huawei took the smartphone market by storm several years ago they've expertly positioned themselves as the premier smartphone producer when it comes to providing the best of the best camera technology. Having teamed up with Leica for a number of their phones, it's no surprise the P30 Pro offers possibly the best smartphone camera available. It offers effectively the best of everything; a four-lens setup (one being a time-of-flight sensor) gives exceptional depth sense to the lenses, it can pull of fantastic low-light photos and its 5x optical zoom is the best in the business. If having a phone with the absolute zenith of camera technology is what you need, there are few that can viably compete with the P30 Pro.
Next time you're in the market for a phone and you need to decide which to choose, keep the three choices mentioned above in mind. The best thing to do is to get a hands-on experience with all of them in-store before you make your decision, since photos and their quality are best judged in person.
Shop for the Huawei P30 Pro at the best price online via PriceCheck now: