In addition to the reveal of  the iPhone 11 models, Apple announced the Apple Watch Series 5 at its Apple Special Event on Tuesday.
Apple has placed a greater emphasis on fitness, health-tracking, and biometrics with the Apple Watch 5. Featuring an always-on display, the watch won't sacrifice any battery-life though, and will last the same 18-hour cycle as previous versions thanks to a low-temperature polysilicone and oxide display (LTPO).
The new health and fitness apps include the following:
Cycle Tracking – Allowing women to log and track their menstrual cycles.
Noise App – Helping users to understand the ambient sound levels around them and warning them if noise levels could negatively impact their hearing.
Activity Trends – Providing a long-term view of your activity and helping you to understand how you are progressing.
There are two new case designs, ceramic and titanium options, with the titanium carrying a far more notable price-tag.
Other features include a native compass and emergency calling for international countries.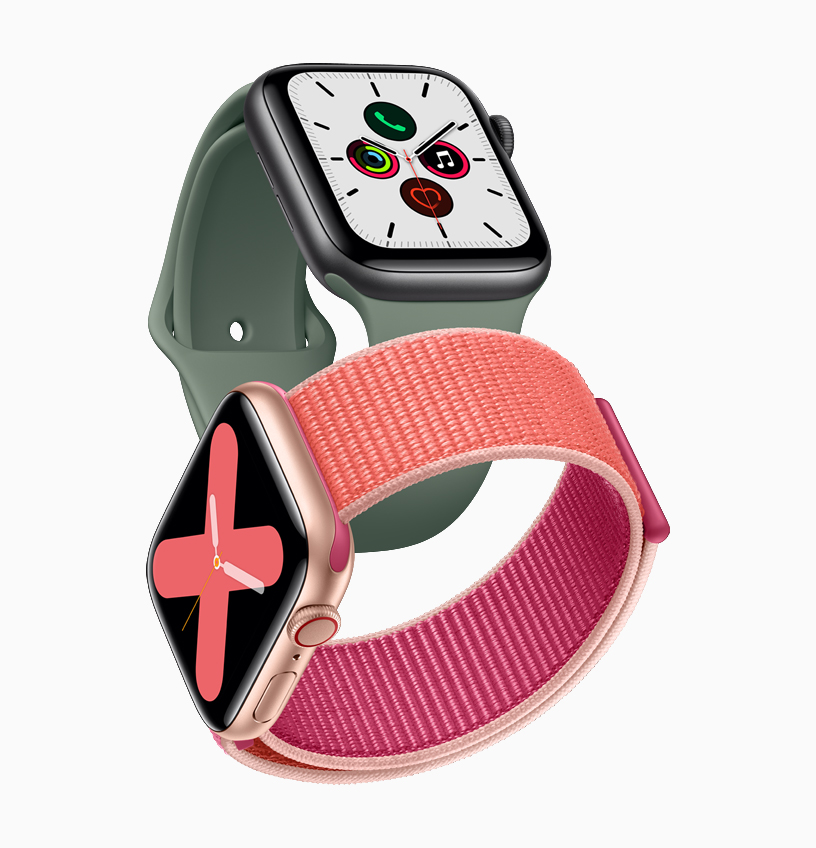 How much does it cost?
The Apple Watch Series 5 will start at $399 (around R5,870) for the GPS-only model, and $499 (around R7,340) for both GPS and cellular. You can pre-order the Apple Watch Series 5 now and it will be available in stores on 20 September.
Apple also announced that its dropping the price of the Apple Watch Series 3 to an RRP of $199 (around R2,930)