Apple unveiled three new iPhones to the world, the futuristic looking iPhone X (pronounced iPhone Ten) and the iPhone 8 and 8 Plus.
"iPhone 8 and iPhone 8 Plus are a new generation of iPhone that improve on everything we love about iPhone," said Philip Schiller, Apple's senior vice president of Worldwide Marketing. "iPhone 8 and iPhone 8 Plus have new glass and aluminum designs, new Retina HD displays and A11 Bionic — the smartest chip ever in a smartphone. Packed with more advanced cameras with Portrait mode and Portrait Lighting, and the highest quality video capture in a smartphone, iPhone 8 and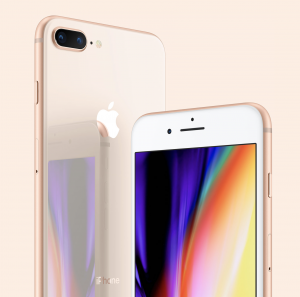 iPhone 8 Plus enable the freedom of wireless charging, all with AR optimization like no phone ever before."
iPhone 8 and iPhone 8 Plus bring back the glass back that Apple first made popular on the iPhone 4, however the new glass back design is far more refined – and more durable – than anything we've seen before. It's available in three new finishes: space gray, silver and gold.
Apple says that the glass finish is made using a seven-layer color process for precise hue and opacity, delivering a rich depth of color with a color-matched aerospace-grade aluminum bezel, and is water and dust resistant.
Display
The iPhone 8 and 8 Plus keep the same screen sizes that are found on the iPhone 7 and 7 Plus, namely 4.7-inches and 5.5-inches respectively. The iPhone 8 and 8 Plus Retina HD displays benefit from the addition of True Tone which adjusts the white balance of the display to match the surrounding light for a more natural, paper-like viewing experience. The vibrant wide color gamut Retina HD display offers the best color accuracy in the industry according to Apple. Redesigned stereo speakers are up to 25 percent louder and deliver deeper bass, enabling richer-sounding music, videos and speakerphone calls.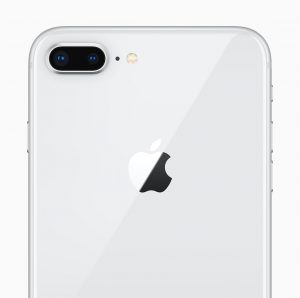 Camera
The camera on iPhone 8 will feature an improved 12-megapixel camera with a larger and faster sensor, a new color filter and deeper pixels. There's a new Apple-designed image signal processor delivers advanced pixel processing, wide color capture, faster autofocus in low light and better HDR photos, while a new quad LED True Tone Flash with Slow Sync results in more uniformly lit backgrounds and foregrounds.
The new camera also delivers the highest quality video capture ever in a smartphone with better video stabilisation, 4K video up to 60fps and 1080p slo-mo up to 240fps. The Apple-designed video encoder provides real-time image and motion analysis for optimal quality video. With iOS 11, both iPhone 8 and iPhone 8 Plus support HEIF and HEVC for
up to two times compression and storage for twice the photos and videos.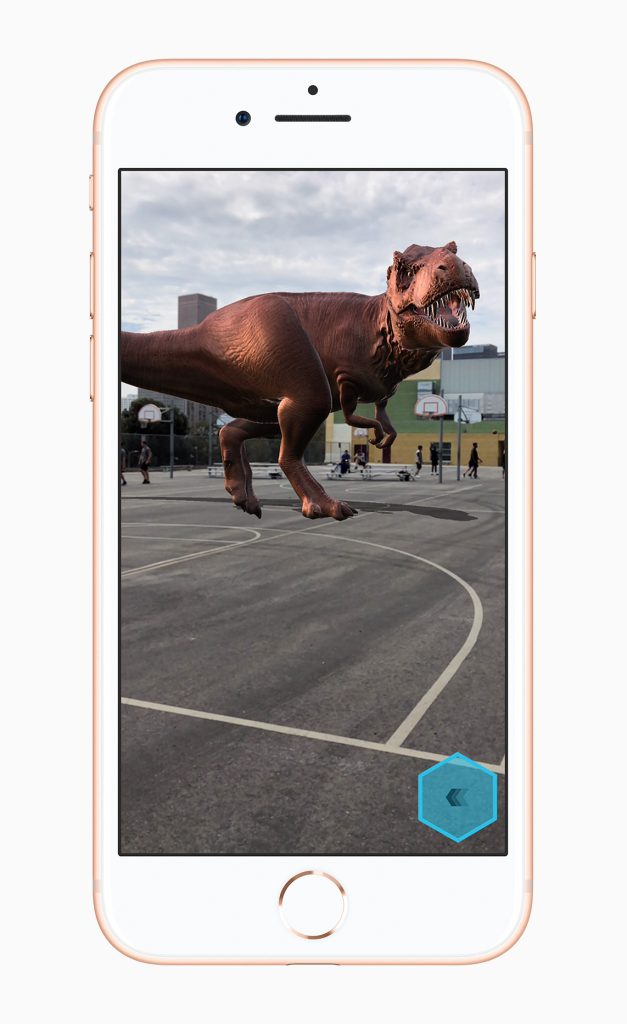 iPhone 8 Plus features dual 12-megapixel cameras and introduces Portrait mode with Portrait Lighting, bringing dramatic studio lighting effects to iPhone, allowing customers to capture stunning portraits with a shallow depth-of-field effect in five different lighting styles.
Portrait Lighting is based on extensive research into the art and science of portraiture and core photographic lighting principles. It uses the dual cameras and the Apple-designed image signal processor to recognise the scene, create a depth map and separate the subject from the background. Machine learning is then used to create facial landmarks and add lighting over contours of the face, all happening in real time, giving customers even more power to express themselves through photography.
The cameras on iPhone 8 Plus are custom tuned for the ultimate AR experience. Each camera is individually calibrated, with new gyroscopes and accelerometers for accurate motion tracking. AR benefits from A11 Bionic, which handles world tracking, scene recognition and incredible graphics at 60fps, while the image signal processor does real-time lighting estimation. With ARKit, iOS developers are taking advantage of the world's largest AR platform, creating games and apps offering fantastically immersive and fluid experiences that go far beyond the screen.
What Apple didn't mention about the iPhone 8, 8 Plus and X is that all three devices support fast charging, which means that you should be able to get 50% battery in 30 minutes of charging.