With the new normal of working and learning from home, many of us have seen our mobile data costs soar. While it's true that data costs in South Africa have decreased somewhat in recent years, mobile data is still expensive, and it's important to manage your data wisely to keep your budget under control. For those using an Android device, here are a few easy ways to help you use less data and save more.
Use WiFi whenever possible
Rather than using up the mobile data on your SIM card, try to make use of WiFi on campus, at your workplace, or at a coffee shop for your online needs as much as possible. With fibre networks so widely available, it's easier than ever to find public WiFi access, and it's usually cheaper than paying for mobile data. When you have access to unlimited data from a hotspot, you can take the opportunity to download music, films and apps, rather than using up your data. Just ensure the WiFi connection is secure before logging on.
Set mobile data usage warnings
To ensure you're not using too much data on your data plan, you can check and change your data usage on your Android device. You can check your mobile data usage under Network & Internet and then Data Usage in your settings app.
You can also set alerts warning you about data usage limits by following these steps:
Open your phone's Settings app.
Tap Network & Internet and then Data Usage.
Tap Mobile Data Usage and then Settings.
Tap Data Warning. If needed, first turn on Set Data Warning.
Enter a number. To switch between megabytes (MB) and gigabytes (GB), tap the Down arrow.
Tap Set.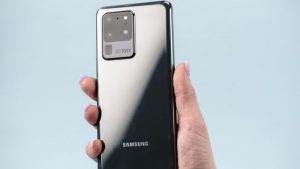 Also read: Buying Guide: Best Mid-Range Smartphones Available in South Africa
Use 'lite' versions of apps rather than the 'full-fat' versions
Many of your favourite apps are data hogs, designed for countries where data isn't as expensive as it is in South Africa. But many platforms also offer lightweight versions of their Android apps that use less data, RAM and battery life than the mainstream version. For instance, the Google Go versions of Maps, Gmail, YouTube, Chrome and other popular Google apps are faster to download, use less space on your phone and consume less data. Facebook Lite, Facebook Messenger Lite, LinkedIn Lite, Spotify Lite and Opera Mini are also worth a look.
Set apps to update on WiFi only
If you're burning through a lot of data, check that your apps are not downloading big updates using mobile data. To automatically update apps on WiFi only on your Android device follow these steps:
Open the Google Play Store app.
Tap Menu and then Settings.
Tap Auto-update apps.
Ensure apps are set to update only when connected to WiFi.
Switch mobile data off when you don't need it
A good way to save money on mobile data is simply to switch it off when you don't need it. That way, you'll not be tempted to use data on YouTube or social media for no good reason, and you'll also be able to stop apps from using a lot of data in the background.
Find the best prices on Android smartphones online with PriceCheck now: