Smartphone technology continues to develop and evolve almost on a daily basis. As a result of this rapid growth in technology, smartphone manufacturers have been able to increase the number of categories of smartphones available to consumers. Rather than simply having entry-level and flagship phones, it's now possible to get smartphones in a variety of categories with distinct benefits. Depending on which features your prioritises it's possible to find one that will offer everything you need. This is particularly true for mid-range devices. Of course, with so many options to choose from, finding the phone to suit your needs can be tough. To make your life easier we've ranked the best mid-range mobile phones for every type of user.
Nokia 5.1: For the Netflix and YouTube Binger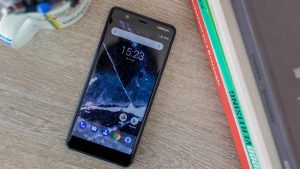 Nokia has made a surprising comeback into the smartphone market, and the expansion of their line is making sure there's a device that suits as many specific customer needs as possible. The Nokia 5.1 has fairly good specs all around but the 5.5-inch FHD+ screen is probably its strongest point, giving not only a substantial amount of screen real-estate but also great quality in its 18:9 aspect ratio, making it really apt at video playback and enjoying series and movies on the go. In terms of mobile phone rankings, this device takes the cake.
Shop this device online from R2,799 with PriceCheck now:


Huawei Y7 2019: The High-Performance Selfie Machine
Everyone who's had the pleasure of using the recent Huawei releases is probably well aware that the brand has cornered the smartphone camera market in a big way. Every brand has impressive cameras, but Huawei really puts a lot of effort into their camera tech and tries to go that extra step. With 3GB of RAM, the Y7 is a pretty powerful operator, and the front-facing camera is an impressive 8MP meaning any selfies will look extra crisp for a phone in this price range.
Shop this device online from R3,119 with PriceCheck now:


Hisense Infinity H12 Lite: The Premium Dark Horse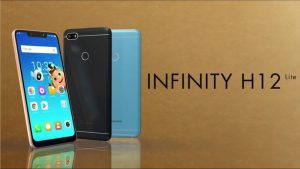 Hisense as a brand is quite reputable, but most of the brand name and exposure comes from other tech and electronics, specifically televisions. They've joined the smartphone mêlée more recently, and the brands that do that often offer devices that punch above their weight, so they can try to attract customers from the established players. The Infinity H12 Lite has a 16MP front camera, 12MP+5MP rear camera setup, and 4GB of RAM and 32GB of onboard storage, giving it a fairly exceptional spec-sheet at this price range. While people may not be that familiar with Hisense phones this package might be sufficient to get some buyers to give them a try!
Shop this device online from R2,899 with PriceCheck now:


Samsung Galaxy J6: The Safe Jack-of-all-trades
Samsung is the undisputed king when it comes to the smartphone segment, and they've got their long-standing Galaxy line to thank for that title. While the Galaxy started out as their flagship way back when it's now a model name that offers a deep variety of phones for every kind of customer. The Galaxy J6 has a fairly premium feel and good build quality, 13MP Rear/8MP Front camera setup, and a reasonable 21 hour 3G use battery life (over 70 hours exclusive music playback battery life). For a phone that offers all the essentials and executes them well this is a definite contender.
Shop this device online from R2,699 with PriceCheck now:


These mid-level smartphones prove that getting a solid performer no longer costs the equivalent of a half-decent laptop, it's entirely possible to get all the features you want in a smartphone for a good price. Whether you're shopping for yourself, your kids, or a parent, these phones are the ideal choice for someone who needs more features than an entry-level device but who doesn't need to splash out on a budget-blowing flagship smartphone.