Smartwatches promised a future free of the binding ties of your smartphone, a means of staying connected without having to carry your phone with you at all times. While we're not quite at that stage just yet, smartwatches have brought personalised information straight to your wrist in the most stylish way possible.
Here are 5 of the best smartwatches that you can buy right now: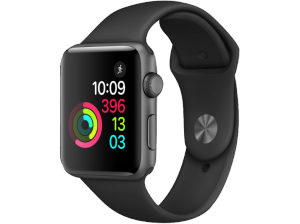 Apple's second generation smartwatch only works with iOS devices but boasts water resistance of up to 50 metres, bluetooth 4.0, a heart rate sensor and 18 hour battery life.
Thanks to WatchOS 3, it's also one of the most functional smartwatches currently available.
The fact that it has custom watch faces and a wide range of watch straps, including an Hermes version, just makes it that much more stylish.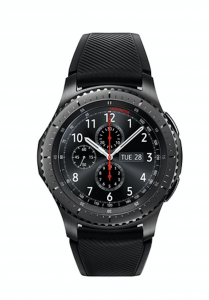 Samsung's been in the smartwatch game for a while and that experience is present in the Gear S3, which is easily the best smartwatch that Samsung has ever made.
It's a well made, if slightly large, watch with an attractive design and a genius spinning bezel. The Gear S3 boasts GPS, a speakerphone and optional stand-alone LTE phone service. It works with most Android phones, and even iPhones (to a degree).
If the design of the Gear S3 isn't quite for you then take a look at the Gear S3 Classic or last year's Gear S2.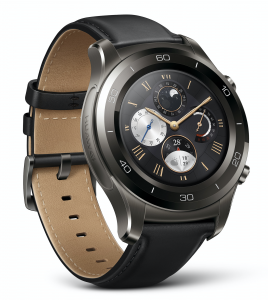 Huawei's Watch 2 has GPS, always-on heart rate and a larger battery than its predecessor.
It comes with 4G capabilities – in select models – and runs on Android Wear 2.0 which means that it will work with both Android and iOS devices.
Its attractive design and quick access to fitness functions make it one of the best smartwatches in 2017.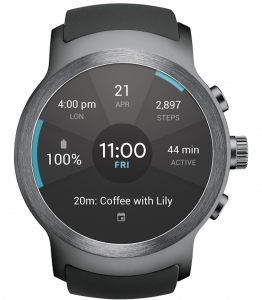 LG Watch Sport
LG's Watch Sport has built-in LTE, GPS and NFC for mobile payments (here's hoping that FNB Pay will work on it). It has a rotating crown – which we've seen on the Apple Watch and the Huawei Watch 2 – for easier navigation, and it runs on Android Wear 2.0.
LG has made great smartwatches in the past and this is definitely a good one, if only the watch straps were interchangeable.
The great design and functionality make it a great buy.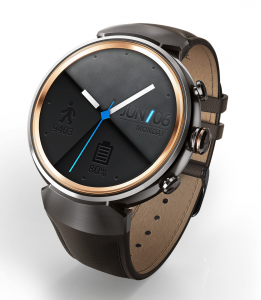 The ASUS ZenWatch 3 is all about luxurious design, something that's evident from the second you see it.
It features 3 buttons, a circular AMOLED display and a battery that can last up to 2 days on a single charge.
The ZenWatch 3 has an IP67 rating, runs on Android Wear 2.0, has bluetooth 4.1 and has wi-fi connectivity.
Despite its great looks, it lacks GPS, NFC and a heart rate monitor.