By Jeremy Proome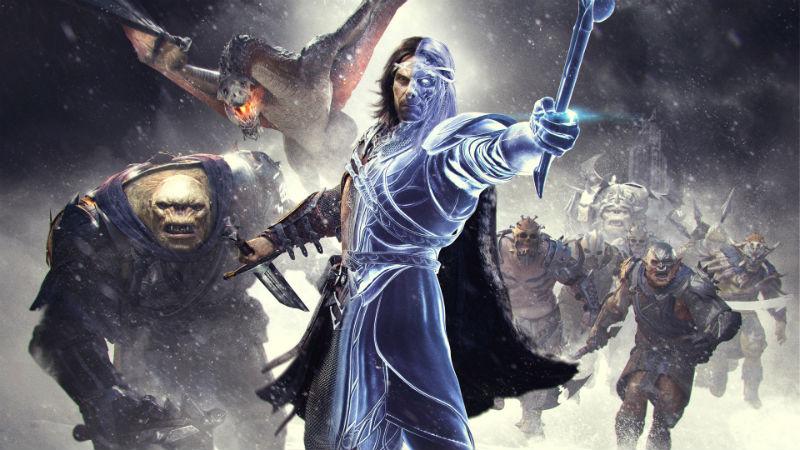 Christmas is around the corner, and if you're looking for a stellar gaming experience for a friend, loved one, or even yourself (because buying yourself gifts is totally acceptable this year), we've rounded up some of the best games that you should consider.
SHADOW OF WAR
Available on: Xbox One, PS4, PC
Shadow of War, the sequel to 2014's surprisingly-brilliant Shadow of Mordor, is a dense, brutal, and well-produced adventure that fans and newcomers will love. Between hunting down and murdering orcs, building your very-own army, and enjoying a new story in the Lord of the Rings universe, there's a lot to enjoy with this open-world action adventure. It has a few hiccups due to its scale, but it's nothing that will detract you from enjoying the brilliant adventure Monolith Productions have crafted.
How much does it cost? Find the best price here.
HORIZON: ZERO DAWN
Available on: PS4
If you've been following the gaming landscape this year, even a little bit, you would've been sure to hear of Horizon: Zero Dawn. From the outset, the first few minutes of this PS4 exclusive oozes triple-A pedigree – from the visuals, presentation, and snappy controls – it all looks and feels immaculate, and coming from the team behind the acclaimed Killzone series, we'd expect that. But Guerrilla Games have taken things a step further and delivered an experience that's unique and different, but one that relies on the best bits of other games in the genre to create something spectacular. It's a gorgeous visual romp through a post-apocalyptic Earth with gameplay that's addictive yet challenging, which can be put alongside the likes of God of War 3, The Last of Us, and the Uncharted series.
How much does it cost? Find the best price here.
GEARS OF WAR 4
Available on: Xbox One, PC
While it's one of the biggest franchise names around, there's no denying the feeling that Gears of War 4 came and went without getting too much attention, which is a travesty as it's one of the most solid third-person shooters this generation. Gears of War 4 reminds us exactly what made Gears so damn likeable in the first place. It doesn't diverge too far away from the cover-shooter formula, but does introduce new gameplay twists thanks to some great environmental changes and snazzy guns that mix up the chainsawing carnage.
How much does it cost? Find the best price.
CALL OF DUTY: WORLD WAR II
Available on: Xbox One, PS4, PC
While some of the more recent futuristic, tech-infused entries into the Call of Duty series have felt a bit 'all over the place', Call of Duty: World War II takes gamers back to the series' origins with a 1944 setting, and it was a very good decision by developer Sledgehammer Games. You get a more grounded story, centring on fewer characters and bigger moments; and the gunplay (while it has always been enjoyable) finally has that new-age weight and feel to it. There's also a focus on relying on your squad for health and ammo, which is great. In typical Call of Duty fashion, there are some truly fantastic set-pieces that highlight the scale of the second World War, along with some more sombre moments.
As for the multiplayer, it's as brutal, frantic, and fast as ever, and long-time players will feel right at home. The franchise needed a shake-up, and going back to the beginning has definitely taken Call of Duty into the future.
How much does it cost? Find the best price here.
ASSASSIN'S CREED: ORIGINS
Available on: Xbox One, PS4, PC
Assassin's Creed: Origins is the most 'different' AC game in years. Aside from the new ancient Egypt setting, the biggest changes to the game come to its combat. The control scheme has been revamped from the face-buttons to a shoulder button layout, allowing players to time light and heavy-attacks with a huge variety of weapons. There are also 'lite' RPG elements, with XP being awarded to players for quests and completed objectives. This does add more immersion to the game, and while you do have to 'grind' a bit to take on tougher enemies, the system prolongs the experience without hampering it. The architecture of 48 BC Egypt isn't as strikingly artistic, like that of renaissance Italy or 19th century Paris, but Origins is arguably the most beautiful Assassin's Creed game to date, largely due to the meticulous attention to detail and gorgeous desert vistas.
How much does it cost? Find the best price here.
What game are you hoping will be in your Christmas stocking this year?