Nothing says relaxation like curling up on the couch to watch a riveting series. While summer days are ideal for getting out and exploring, summer nights are also the perfect time for binge-watching series. Plus, with the seemingly never-ending national lockdown, you'll have loads more time to enjoy your couch and your TV this month. Not sure what to watch on Showmax? Here are our picks for the best international series coming to the streaming platform in November.
HACKS S1 | Binge now

Comedy-drama series Hacks centres on legendary Las Vegas comedian Deborah Vance, who takes on an entitled, down-on-her-luck Gen Z comedy writer in a bid to find fresh material and remain relevant as her performance dates start to dwindle.
Starring Jean Smart as Deborah is a series for comedy fans who love a darker brand of humour. Hacks deftly balances its sharp critiques of the comedy world with more intimate moments.
I HATE SUZIE S1 | Binge now
Suzie Pickles, a star on the wane, has her whole life upended when her phone is hacked and a photo of her in an extremely compromising position is released for the whole world to see. This excruciatingly honest show follows the various stages of Suzie's trauma episode by episode, through shock, denial, fear, shame, bargaining, guilt, anger, and acceptance as Suzie and her best friend and manager Naomi try to hold her life, career, and marriage together in the face of being exposed for who she truly is. But who the hell even is that?
Face Off: Decoder vs Online Streaming – Which is Better?
THE PURSUIT OF LOVE | Binge now
Set in Europe between the two World Wars, BBC miniseries The Pursuit of Love follows the adventures and misadventures of the fearless Linda Radlett and her best friend and cousin, Fanny Logan, as they seek out the ideal husband.
An adaptation of Nancy Mitford's celebrated 1945 novel, the romantic comedy-drama stars Screen Actors Guild Award winner and People's Choice Award nominee Lily James as Linda, while Cannes Film Festival Best Actress Award winner Emily Beecham plays Fanny. The cast also boasts the likes of Emmy nominee Andrew Scott and BAFTA winner and Golden Globe nominee Dominic West.
FOR LIFE S2 | Binge now
Season 2 of the drama series For Life picks up the story of once wrongfully accused prisoner Aaron Wallace, now a free man and hard-working lawyer trying to piece his life back together and find justice for those the system has failed.
With a cast including Indira Varma, Black Reel nominee Joy Bryant, and MTV Movie Award nominee Mary Stuart Masterson is a must-watch for anyone looking for a series to binge this summer.
Also read: Top 5: Best Streaming Devices
MAYANS M.C. S3 | Binge now
Sons of Anarchy spinoff Mayans M.C. follows the life of Ezekiel 'EZ' Reyes (JD Pardo), a newly patched member of the Mayans M.C. biker gang on the California/Mexico border. Once the golden boy with the American Dream in his grasp, EZ and his brother Angel (Clayton Cardenas) are closer than ever after uncovering the truth behind their mother's murder while their father Felipe (Edward James Olmos) struggles to reconcile the choices he and his sons have made.
The cast also includes Critics' Choice nominees Sarah Bolger and Raoul Max Trujillo, Screen Actors Guild Award nominee Michael Irby, and Emmy nominee Richard Cabral.
Stream Showmax with the new DStv Explora Ultra decoder: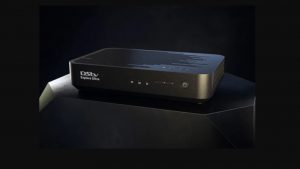 DStv has launched its Explora Ultra decoder with new features, including built-in access to Showmax, Netflix and other popular streaming apps. According to DStv, key features of the decoder include, built-in WiFi capabilities, support for 4K Ultra HD and Dolby Atmos, a new DStv remote; as well as the integration of app-based streaming services including Showmax and Netflix. More third-party streaming services are expected to be included later. DStv said that customers will also have the option to pay for their Netflix subscription in their monthly bill.
Find the best prices on the DSTV Explora Ultra and media boxes online with PriceCheck now: