Blocked gutters, cracked foundations, rotting window and door frames, mould and burst water pipes are just some of the woes that property owners can experience during the harsh winter months. Given that homes are the largest investment for many South Africans, and that it can be extremely costly to repair cold weather damage, it makes financial sense to invest some time and money in preventative measures.
Houses can take a real hammering during the winter. Whether rain, harsh winds, hail or frost occur in your area, it's best to undertake any outstanding home maintenance sooner rather than later. Start by checking the property exterior, then progress to the interior. This will not only help prevent expensive repair bills down the line, but will help ensure that you and your family are snug and cheerful during the cold months.
PriceCheck tip: A huge problem in winter is leaves falling in the gutters. You can find gutter covers and gutter guards on PriceCheck to ensure that your gutters stay clean and unblocked throughout the winter months.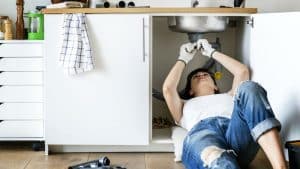 Not sure where to start? Check out these property maintenance tips:
Cut back vegetation
Overhanging trees can drop branches and leaves on your and your neighbour's roof and prevent the sun from warming your home. Check the health of your trees and trim branches back if needed. Sweep walkways and pavements to prevent slipping.
Clear rain gutters
Autumn leaves can pile up in gutters, so clear them and ensure they function properly. While you're on the roof, look out for any missing or cracked tiles or shingles. Add downspout extenders to your gutters if necessary to prevent water from pooling at the foundation.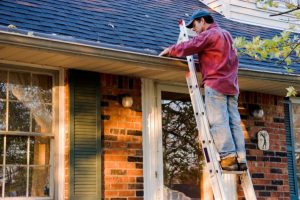 Inspect windows and doors
Check for cracked, chipping, or peeling paint. Insulate any draughty openings to keep cold at bay and decrease heating costs.
Prepare your pool
Inspect and shut down your pool system. If you discover problems, autumn is a good time to schedule pool repairs, as pool contractors are less busy.
Adjust your irrigation system
Adjust water times and check for broken lines to avoid wasting water.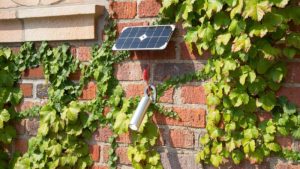 Check outdoor lighting
Ensure that outdoor lights are operational to optimise visibility during early morning departures and late arrivals home. A well-lit exterior will enhance both your personal safety and home security.
Heat your home
Check ceiling insulation, and clean your chimney. Ensure that oil, gas or underfloor heating systems are operational. Cut and stack garden wood, or place your order for delivery of firewood. Store it in a clean, dry location.
Make an entrance
Place dirt-trapping, rubber-backed doormats at main doors. Install hooks or a rail to hang wet, heavy coats.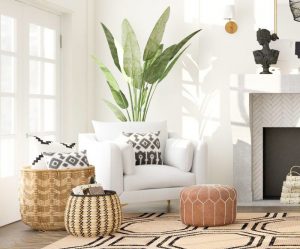 Add layers
Installing thick, lined curtains, and placing rugs on the floor will help keep your surroundings cosy. Fragranced candles, textured throws and additional cushions add comfort. Don't forget your pets. Ensure they have sufficient clean, warm bedding, and consider a bird feeder in the garden.
Fund repairs wisely
Some preventative measures require only a layer of varnish and a few nails. Other home repairs are expensive and call for the services of a professional, for example, a tree cutter with the appropriate horticultural training and insurance. Ask friends for recommendations and shop around to ensure you get the best value for your hard-earned money.