There's no way of putting it lightly: load-shedding sucks. While it's relatively easy to switch on a solar lamp and grab a good book or a board game for evening load-shedding, if the power goes in daylight hours on a workday, it can cause huge disruptions. Don't get caught off guard by annoying load-shedding when you're trying to earn a living. Here are our picks for the essentials to keep working from home during load-shedding.
Find the best prices on all your loadshedding essentials online with PriceCheck now:


A good power bank
Long days take a toll on smartphones, tablets, or other mobile devices — and as soon as you'll be needing that extra charge, the power goes out. For those days when you need to make sure your devices stay working, invest in a good quality power bank like the Romoss Sense 4 Power Bank. The Sense4 is a lightweight, 10400mAh power bank with a high capacity charge that will give you that much-needed access to extra power on-the-go. On top of its impressive capabilities, it even has a second USB port so charging two devices simultaneously wouldn't be a problem.
Find the best price on the Romoss Sense4 and other powerbank options on PriceCheck now:

A good Bluetooth speaker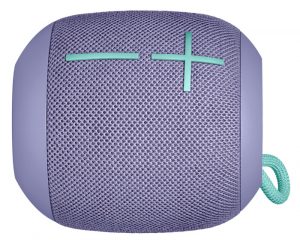 Ok sure, a Bluetooth speaker may not be essential but if you're the type who loves to listen to music while you work then a good rechargeable wireless Bluetooth speaker is a must for when load-shedding hits. It will also come in handy for conference calls when your boss is insisting the whole team gets together virtually.
For a wireless speaker that won't break the bank, you can't go wrong with the Ultimate Ears Wonderboom Bluetooth speaker. This super-portable waterproof Bluetooth speaker will give your family something to listen to while the power is out, and offers surprisingly crisp and bass-packed sound for up to 10 hours. Simply power on, pair with your smartphone, and press play, pause or skip right from your speaker.
Find the wireless Bluetooth speakers online with PriceCheck:

Install reserve power
If you have the means to do so, consider installing reserve power to your home. Installing reserve batteries will not only help to ensure that electric fencing and gates still work during load shedding, but they'll also keep you online throughout the workday. While reserve batteries generally last for six to eight hours when the power goes out, load shedding dramatically decreases a battery's lifespan, so it is incredibly important that these are tested or replaced, regularly.
A great solution to keep a fixed internet line running in the event of a power outage is a UPS (uninterruptible power supply). These devices come in all shapes, sizes and compatibilities. A smaller, more affordable UPS can help run your router and PC for a short period while a larger unit will help you connect multiple devices or enjoy longer sustained use.
A dedicated mini-UPS for a router/CPE, will have all the correct plug points and cables you'll need for an easy setup. A little UPS like this should keep your WiFi on for the expected 2- 4 hours of load shedding, giving you more than enough time to keep using your internet connection.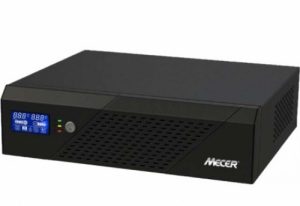 An even better, but more costly, solution for long periods of downtime is an inverter. An inverter is ideal for electronics and will deal with keeping your PC on as well as your router and CPE. One of the main benefits of an inverter is that it's a silent, more discreet device to a noisy generator. You can also use an inverter inside without worrying about fumes.
When choosing an inverter it's key to consider the maximum power load it will need to deal with. Inverters can have anywhere from as little as 100W capacity to 4000W — so add all the wattage of all the devices (WiFi router, PC, phone charger, and even television, etc) you'll want to run at the same time and you'll get an idea of what capacity you'll need to look for in an inverter.
Find the best prices on load-shedding solutions online with PriceCheck now:

Use a generator safely
If you choose to use a generator to keep the power on, ensure you use it safely. Never use a generator inside a home or enclosed workplace area as the emissions can cause asphyxiation. The heat from the generator or a faulty connection to your home's power supply can also cause fire damage, which would not be covered in your insurance policy as this would likely be deemed as negligence. Ensure that generators are installed by qualified electricians and that they issue you with an electrical compliance certificate. Remember, generators that switch on automatically can also pose an increased risk and must be carefully managed.
Find the best prices on generators online with PriceCheck now:


Invest in a mobile LTE router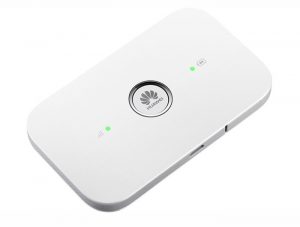 If you don't want to commit to the cost of keeping your fixed line connection running, you may be better off looking at a mobile solution to your internet problems. A portable, battery-powered MiFi router is particularly useful during a power outage. These mini routers contain a SIM card and run for hours on a single charge while delivering an LTE connection to WiFi-connected devices. You can also charge them with a power bank in a bind.
Find the best prices on MiFi routers online with PriceCheck now: