The last 12 months have been rough, and with many people have to cut back on spending and tighten their belts, celebrating special occasions can be difficult. With Mother's Day around the corner, you might be wondering how to make your mom feel special without breaking the bank. Luckily, meaningful gifts don't have to cost the earth. Here are a few tips for celebrating Mother's Day on a budget:
Treat her to breakfast in bed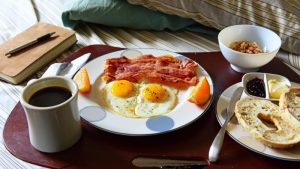 Most moms would truly appreciate a lie in, so if possible, let her sleep later than usual, and then when she is well-rested, wake her up with a delicious breakfast in bed (remember to use a good food tray too!). She will love the extra sleep time and enjoy a meal she did not have to cook herself. Stock up on her favourite tea and prepare a traditional fry-up with eggs, bacon, toast, and grilled tomatoes for a breakfast that will truly wow her. Just make sure you have also cleaned up the mess in the kitchen though!
Find the best prices on groceries online with PriceCheck now:

Get creative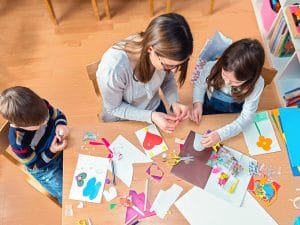 If you're feeling creative, then pick some flowers from the garden to brighten up her day or get crafty and make some flowers using coloured paper, there are many craft ideas on Pinterest. You can also spend time making a special Mother's Day card for her. Handmade cards are so much more special than store-bought cards. If you have small children, then making a Mother's Day gift with them is a great way to show them how to be creative and use what they have to make a gift. Another great creative and easy gift is to decorate a glass jar and write down, on colourful strips of paper, as many reasons as you can about why you love your mom. Kids will love this craft project too!
Find the best prices on craft supplies and stationery online with PriceCheck now:

Pamper her at home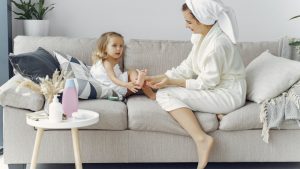 If you're looking for a Covid-safe and budget-friendly way to spoil your mom this Mother's Day, why not bring the spa to her? Treat your mom to a home spa experience and melt her cares away. Gift her a good book and let her settle into a comfy chair with the book and a cup of tea while you treat her to a foot soak and foot massage. This is also a great way to spend some quality time with your mom, ask her questions about her youth, ask her about her mom, take time to listen to her stories, perhaps write them down in a journal.
After her relaxing foot soak offer to do a pedicure. Put together a home pedicure hamper with some products she can keep using at home to treat herself long after her Mother's Day pedicure. Citrus Way has a great selection of nail and foot care products that are ideal for a home pedicure as well as Mavala. These products offer beautiful results at budget-loving prices.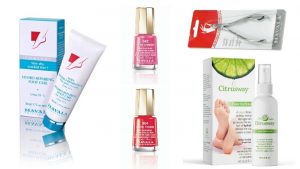 Find the best prices on home manicure and pedicure essentials online with PriceCheck now


Get baking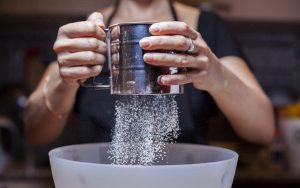 If you like to bake, then bake some delicious treats for afternoon tea and let your mom relax or nap for the afternoon. Think about your mom's favourite baked treat and then learn to make it. You can put together a small Mother's Day hamper filled with a few products that will help her relax. Wrap this up and serve it with her baked treats and a cup of tea.
Find the best prices on baking ingredients online with PriceCheck now:




Bring the movies to her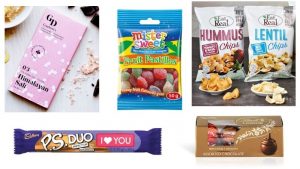 If your mom isn't quite ready to visit the cinema, why not bring the movies to her? Put together a snack hamper filled with delicious treats and invite her to enjoy a movie night with the family. Relaxing is what moms need the most, so arranging a movie night at home will be just the thing to help her relax. Allow your mom to choose the movie, get comfy on the couch in your PJs, cuddle up with some blankets and enjoy delicious treats for the best movie experience in the history of ever.
Some great snacks to put in your Mother's Day movie hamper include the new P.S Duo chocolate bar (made for sharing!), Lindt truffles, and GD (Gayleen's Decadence) chocolates. Pop in a few options from the Mister Sweet range and for a healthier alternative to chips, put in a bag of Eat Real Hummus or Lentil chips.
Find the best prices on snacks online with PriceCheck now: