With so many types of skincare products on the market and new developments to keep tabs on, it can be difficult to figure out which products to use on your skin. Two products that consumers often get confused with are oils and serums. While they may seem similar, they each have their own advantages and can be used separately or layered to work together. But, while both products offer an effective way to treat a range of skin concerns, knowing the difference between them, and how they work can save you a lot of headaches, and money in the long run. To help you decide which product you should be using on your skin we take a look at skin oils versus serums and the differences between them.
Essentially, the fundamental difference between a face oil and face serum comes down to the composition of their formulas. While serums and oils are both a great way to nourish your skin and achieve certain skincare goals, their formulations, and how they apply, are distinctly different from one another.
Oils
If it's nourishment you're after then a face oil may be the best choice for your skin. Face oils are particularly great for treating oil-dry skin, mature skin and skins exposed to very cold temperatures. Skincare oils usually contain plant extracts and essential oils, with the specific purpose to provide lipids to the skin for extra nourishment. To get the full benefit of their nourishing properties, face oils are usually applied after a moisturiser. This is due to the oil's larger molecular structure. Apply a face oil after a moisturiser will target the outermost layers of the skin and help to lock in the goodness of your chosen moisturiser.
WE LOVE
The Body Shop Moringa Beautifying Oil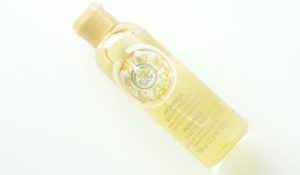 This delicious skincare oil is pure beauty in a bottle. Made with a lightweight blend of nut oils including Community Fair Trade marula oil, it gives instant hydration and a shimmering finish. It has a delicate white floral scent and is suitable for your body, face and hair.


Serums
A serum is essentially a lightweight, water-based formula that delivers a powerful blend of ingredients that will penetrate your skin. While oils are generally applied after your moisturiser, a serum is applied directly after cleansing, prior to a moisturiser or is added to your moisturiser. Serums have a small molecular size to allow for deeper penetration into the skin and are used to provide a boost to the skin or target a specific problem, such as wrinkles, dehydration, or redness. Often, skincare serums contain active ingredients like peptides, hyaluronic acid, or anti-oxidants, so they pack a more serious skincare punch.
WE LOVE
Bioderma Hydrabio Serum: Moisturising Concentrate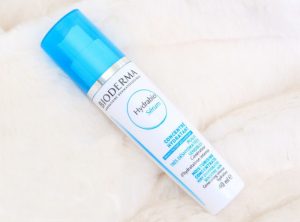 This affordable serum is hypoallergenic and contains Bioderma's innovative Aquagenium complex that retrains the skin's cells to lock in moisture. Perfect for restoring radiance and hydration to very dry and sensitive skins.


Shop skincare and other beauty essentials at the best prices online with PriceCheck.