Not just for adults, smartwatches are finding their way onto the wrists of kids and teenagers looking for an easy, yet high-tech way to track their health and fitness goals and stay in touch with their parents and friends. Of course, many smartwatches on the market may be a little too serious for your average teen, which is why many brands have developed a range of smartwatch models to cater to a younger audience. Featuring everything from games and educational development tools to basic communication tools and fitness tracking, these smartwatches for teens and kids offer a great reason to invest in some wearable tech for when your children are on the go.
Just like smartwatches and fitness trackers for adults, there are a range of different features you can look for in a kids smartwatch. While some are purely for entertainment purposes, others have great learning development exercises. While some teachers might not condone smartwatches in schools, there is a lot to be said about smart devices that will help aid your child in the classroom or even help them live a healthier lifestyle. To help you figure which smartwatch and activity tracker is best suited for your child's needs we've compared the best of the best below:
LeapFrog LeapBand Activity Tracker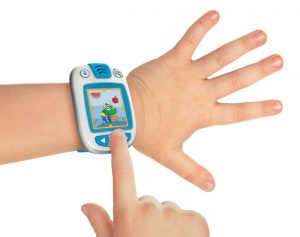 The smartwatch's answer to Tamogotchis, the LeapFrog LeapBand offers kids an interactive smartwatch experience. The watch lets kids personalise a virtual pet which can be fed and care for by completing activities or exercising to gain points. Designed to help teach your child core skills, like learning how to tell the time and the importance of nutrition, this watch is a winner for parents who want their kids to spend more time being active.
Available from: PC Link Computers
Price: R1, 720

Fitbit Ace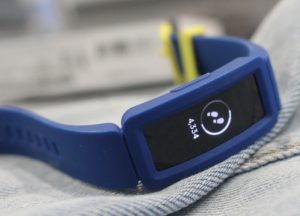 This fitness tracker for teens offers a great way to encourage and motivate kids to get moving. The watch is essentially a Fitbit Alta, just with a simplified app that allows parental supervision. Designed to track daily steps and make it fun by providing rewards and badges for hitting certain goals, the Fitbit Ace is ideal for active teenagers who want a way to track their fitness goals.
Available from: Loot, Takealot, and eWarehouse.
Price: fromR1, 349

Garmin Vivofit Jr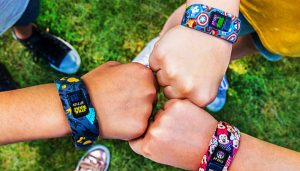 This activity tracker for kids does more than count your child's daily energy expenditure and monitor the quality of their sleep. The watch also allows parents to supervise chores in a fun, positive way, reward good behaviour via your smartphone, and help keep little ones motivated to stay active. All via an exciting in-app adventure game developed by Disney. Available in a wide variety of colours and themes, there's a Garmin Vivofit Jr to suit every interest.
Available from: Loot, Takealot, PC Link Computers, and Geewizz.
Price: from R1, 429


Looking for the best deals on activity trackers and smartwatches for you and your kids? Shop for a wide variety of smatwatches and activity trackers for all ages online via PriceCheck now.