One thing all South Africans can agree on is that we're quite accustomed to the heat. That's why when the weather decides to do a 180, we understandably haul out the heater and turn the AC from cool to warm. But the age-old question remains, which heat source is the best option to weather those nippy winter days? Well, sit back, defrost those icy fingers and toes, and let's break down the options as we compare an Air Conditioner versus bar heater, versus gas heater.
Bar Heater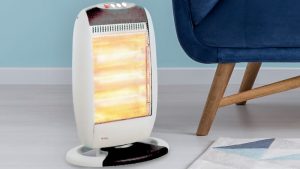 Generally, quite wallet-friendly, bar heaters are ideal for heating small-sized rooms evenly and quickly. However, it does pose some fire hazards and are not recommended to use around small children. To add to this, it can take quite a toll on your electricity bill. If you invest in a bar heater we suggest you set it up close to your working station and periodically use it throughout the day to save some electricity. Find the best prices on heaters online with PriceCheck now:


Gas Heater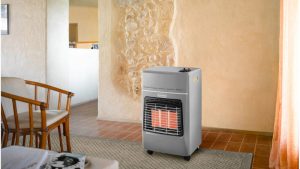 Thinking back to social gatherings, you'd most likely see some form of gas heater lining the decks of restaurants or in a friend's lounge. Gas heaters are a popular choice for winter heated because they are a safe and clean heater option that gives off heat, almost instantly. Once it gets going, not even a power outage can dampen the mood. You'll continue to feel the glowing effects even after turning it off, making it the ideal heat solution for all-sized rooms. The drawback to using a gas heater is – you guessed it – expensive bottled gas. To add to this, it's not always the safest choice, should your gas bottle leak it could lead to the harmful by-product carbon monoxide being released into your home. Gas heaters need to be checked and serviced regularly to ensure the safety of yourself and your family. Find the best prices on gas heaters online with PriceCheck now:


Air conditioners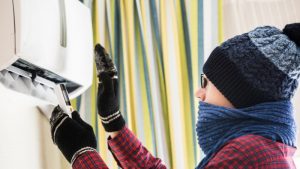 Air conditioners, while more expensive than the other heating options, are more cost-efficient to run in the long term. In addition to this, air conditioning units use the heat from the air and disperses constant warmth through air-purifying filters. These filters create healthier air inside the home by eliminating pollutants and bacteria to create a more conduce living environment for asthma or hay fever sufferers. The LG Artcool air conditioner, for example, promises to save more energy than conventional compressors while sterilising over 99% of adhering bacteria within 60 minutes. Find the best prices on air conditioners online with PriceCheck now:


Whichever heat source you choose to cosy up to this winter, make sure you prioritise the health and safety of your family.