While it's easy to grab any old pair of sunglasses off the shelf of your favourite fashion retailer, when it comes to finding the best eyewear for sports and an active lifestyle, things get a little trickier. But now, Under Armour is hoping to change that. Under Armour South Africa continues to take performance innovation to the next level with the unveiling of a new, sports performance eyewear range. The collection has performance, innovation and quality at its core and aims to set the benchmark for athletic eyewear across the globe.
Designed to meet specific athlete needs, whether going for a run or engaging in high-impact sport, the eyewear range protects an athlete's eyes from harmful rays and enhances player performance.
Designed with the lightest weight thermoplastics to provide the highest level of durability and maximum flexibility, the frame construction provides an anatomical fit that auto-adjusts without pressure points.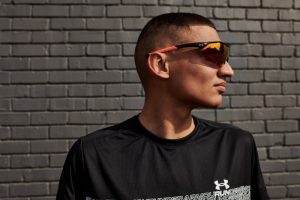 Find the best prices on performance eyewear online with PriceCheck now:


According to Under Armour, the new UA Eyewear range boasts vision performance solutions you never knew you needed and can't imagine living without. From the scientifically engineered lenses for ultimate visual clarity and precision by sport to the 100% UVA & UVB lenses featuring enhanced impact protection that provide the armour to protect your most valuable asset, your eyes.
There is no bouncing and sliding down off the nose when engaged in high-impact activity, nor any side of the head "squeeze" that causes discomfort. Athletes can experience Under Armours renowned comfort and fit that stretches and recovers with your movement to let you perform at your highest levels.
Performance
Every Under Armour piece of eyewear offers key performance features and benefits. Whether it's the nose pads, temples, or lenses there are no shortcuts to provide long-lasting wear and all-day comfort. UA is built on performance and the brand says the key to the new eyewear range is making sure athletes are prepared to perform at the highest level with no setbacks.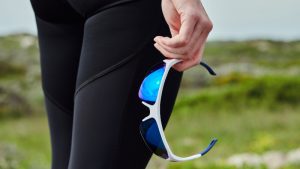 Also read: How to Choose the Right Running Shoes for Your Needs
Innovation
Innovation is a fundamental pillar for Under Armour. UA Tuned TM performance lenses are built to give athletes an advantage in varied sport environments. Of course, comfort is also key, so Under Armour has developed UA ArmourGrip and UA BubbleGrip Nose Pads for the utmost levels of comfort with added performance benefits, giving you an edge on the competition.
Zero distractions, just performance
In terms of quality, these frames and lenses are made to last and can really be put through their paces. The collection is manufactured with top technical materials. For example, TR90 Frames lock on the face to avoid stress fractures or eyewear bouncing or sliding off during exercise. Rubber nose pads fit more securely whilst sweating and built-for-Sport temples are flexible and designed with laser engravings for comfort.
Key performance pillars of the UA eyewear collection is a focus on ensuring the range is lightweight, flexible, and adjustable. UA set out to design the most comfortable and capable eyewear range for athletes. As a result, all the frames in the range enhance the capacity for longer wearing during sporting activity. Lightness is important to ensure zero distraction, which is key for extended sessions of running, training, cycling, golfing, or even high impact sports like baseball.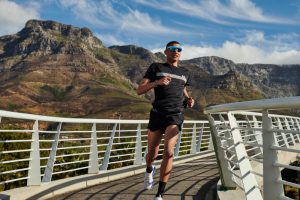 Also read: South Africa's Top 10 Most Popular Running Shoes Revealed
High-tech lenses
What's more, the lenses are also water and smear-resistant. All UA Performance Sunglass lenses & UA Tuned TM lenses have hydro/oleophobic coating applied to the front and back of the lenses. The hydro/oleophobic coating repels water, dust, oil and dirt from the lenses and stays cleaner for longer for optimal visual results.
UA Tuned TM performance lenses are scientifically engineered for ultimate visual precision by sport. Each lens filters in the light you need to create a sharper colour separation, enhanced visual detail, and heightened contrast within varied sport environments. The lenses offer 100% protection against harmful UVA/B/C rays while also increasing depth perception and delivering the brightest field of vision with maximum image definition.

The Polarised lenses contain a filter that polarises light, blocks reflections, and prevents glare. The high-contrast polarised lenses in the UA eyewear collection have filters with a special dye inside the mixture which blocks the areas of overlap between the colours offering greater contrast between the colours and consequently a higher definition of the image.
The range also offers Polarised lenses and mirrored lenses. The Polarised lenses contain a filter that polarises light, blocks reflections, and prevents glare. The mirrored lenses include a combination of mirror coatings offering top quality, performance, durability and scratch resistance. For example, the Infrared Mirror coating, further absorbs harmful infrared waves, to ensure even more protection to the eye.
Find the best prices on performance eyewear online with PriceCheck now: