Nothing ruins a great run quite like a bad pair of running shoes. Your trainers need to provide the right support and cushioning for your running style, and wearing the wrong running shoe may even lead to injuries down the road. We know finding the best-fitting running shoe for you among the numerous choices available at your local sports store isn't always easy. But, knowing just what to look for can help you make the right choice. We've put together this handy guide to helping you choose the right running shoe for your needs every time.
Sadly, choosing the best running shoe for your needs isn't as easy as choosing the best looking shoe. To make sure you're a happy customer, it's important to ensure that the shoe fits properly from heel to toe and that it feels comfortable with your regular running stride.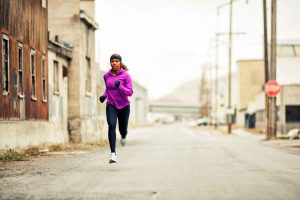 Know your running style
Choose the right running shoe for your running style is perhaps the most important factor to consider when selecting a pair of running shoe. There are many running shoe types available and running experts have narrowed down running styles and running shoe types into three categories. Namely, Over Pronators, Neutral Pronators, and Supinators.
Maximum support running shoes
Maximum support and motion control running shoes are designed to slow down excessive pronation by offering the most support and control. Over-pronation occurs when the ankle rolls excessively inward with each step, this can greatly increase your chance of injury. A maximum support shoe will also be made up of higher density materials on the inner side of the midsole to stop it from collapsing as the heel rolls onto it, making it ideal for over pronators.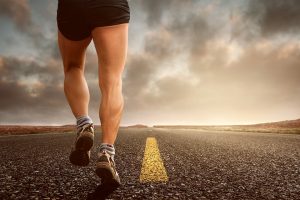 Structured stability running shoes
Structured stability shoes offer a good blend of motion control and cushioning for mild pronation or supinators. While they are not as heavy and controlling as maximum support running shoes, they still offer excellent support. This type of cushioned footwear often features enhanced shock dispersion in its midsole design, with many shoe companies adding materials to the heel and forefoot areas to enhance the cushioning.
Neutral cushioned running shoes
Neutral cushioned shoes generally have no motion control features and are much lighter than other running shoes. They are built on a curved or semi-curved sole to encourage faster movement and feel softer under-foot. Neutral running shoes make up about 80% of running shoes available in the market and are suitable for most runners. If you're unsure of which shoe is the best for you, a neutral shoe is often the best choice for casual runners who run a light 5KMs a couple of times a month.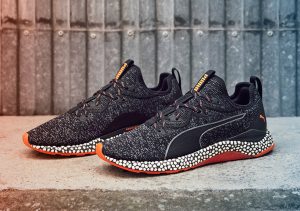 Additional tips and tricks:
When you go shopping for running shoes, don't forget to take your preferred style of running socks along for trying on shoes.This will enable you to make a proper evaluation of how well the new shoe will fit your feet when you're on your run. And, while you may think you know your size, it's best to get your feet measured each time you buy new shoes. Your feet change over time, plus, one shoe's fit can be drastically different from another's.
Once you have your perfect fit, remember running shoes should be replaced every 500 to 800 kilometres. Keep track of the date that you bought them and how often and far you run to work out when your shoes have reached their shelf life.
Itching for new running shoes? Shop a wide range of running shoes online via PriceCheck.