Everyone loves UltraMel custard, and we all have a great UltraMel memory or two created with friends and family for generations. Having enjoyed 5 decades of being Mzansi's favourite custard, it's time to shake things up with Ultra Mel's new and exciting full cream milkshake variants.
Available in three flavours; strawberry, chocolate, and vanilla, the new thick and creamy milkshake range will be sure to deliver joy in every drop. If the original UltraMel is anything to go by, then this new addition to the range should not disappoint. No matter which flavour moves you more, chocolate, vanilla, or strawberry, you're bound to find a firm favourite.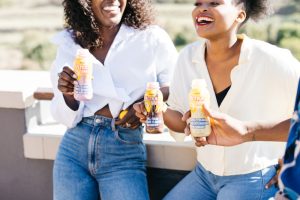 With the iconic brand celebrating its 50th Birthday this year, the new product launch marks an important milestone for the UltraMel family and is a great prelude to the astounding anniversary.
The new UltraMel Thick & Creamy Milkshakes are convenient and offer a rich, delightful taste that allows for an anytime and any occasion treat– from school lunches to Skhothane AGMs or a sho't left with the mates; even uGogo noMkhulu don't have to wait for Sunday lunch to enjoy their next custard treat.
With a long shelf life, you can have a few of the 275ml milkshakes stocked up for those daily on-the-go moments. Packaged in 70% recycled PET plastic and priced from R15,99, this new range is now available nationwide. Add it to your grocery shopping list this month and keep a few on hand for when a craving hits!
PriceCheck tip: Milkshakes don't have to only be treats when you're out on the town! Find the best deals on blenders and milkshake makers on PriceCheck!