Video games have hit a peak popularity, as gone are the days when a gaming console was a niche purchase and a hobby reserved almost exclusively for kids and teenagers. Nowadays, both young and old can be found having pixel-driven fun on console, PC, or on their mobile devices, but which games dominate the best-selling video games list of all time?
Call of Duty: Modern Warfare 3 (Multiplatform) – 26.5 million copies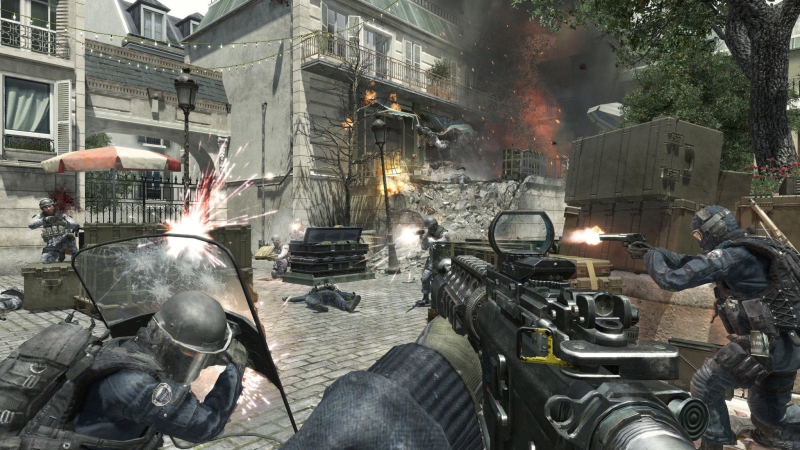 The Call of Duty franchise is a goliath in the video game world, especially the Modern Warfare set of releases, so it's no surprise that the third instalment turned out to be the reigning champ of CoD games and one of the highest-grossing releases of all time.
Grand Theft Auto: San Andreas (Multi-platform) – 27.5 million copies
This open-world PS2 classic is still revered as one of the best games ever made, and delivered a combination of hilarity-filled shenanigans and some of the best designed mini-games in a GTA game to date.
Duckhunt (NES) – 28.3 million copies
Duckhunt is definitely a game that will reveal someone's age if they fondly remember it – it was released way back in 1984 on the Nintendo Entertainment System (NES). It's main appeal wasn't simply imitating an arcade hunting game, but the fact that it was paired with a peripheral gun that would be used while playing. Not using a conventional controller gave it a novelty that set it apart from other games at the time, and was probably a huge driver of its impressive sales.
Pokemon Gold/Silver/Crystal (Gameboy Colour) – 29.5 million copies
The Gold/Silver/Crystal series was the first time that an additional set of Pokemon beyond the initial 151 first generation was explored, and with improved graphics and mechanics, it's no surprise it's this far up the list.
Diablo III (Multiplatform) – 30 million copies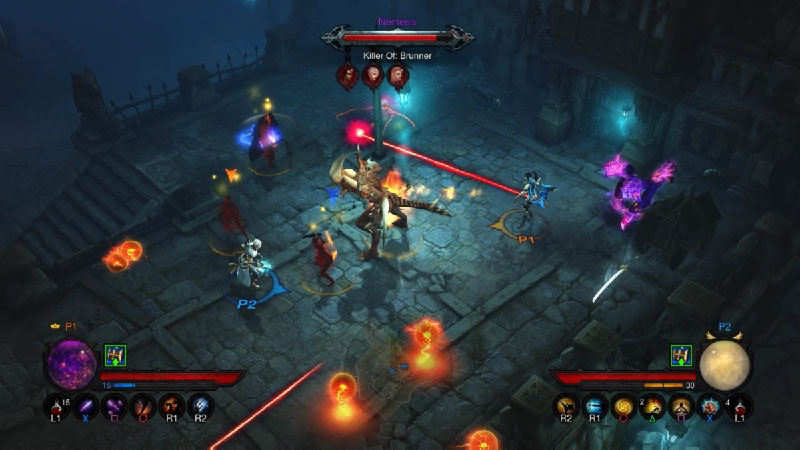 The first two Diablo titles were massive hits and the third was a long-awaited addition since Diablo II was released in 2000, 12 years before the third instalment hit shelves. The huge following and extreme gap between the games meant that diehard fans were only too ready to invest their weekends into dungeon-clearing shenanigans when Diablo III arrived.
The Elder Scrolls V: Skyrim (Multiplatform) – 30 million copies
Skyrim's ambitious scope, massive game world and expansiveness set it apart from other releases in the genre, so it's no surprise that it has sold over 30 million copies. The overall quality of the game is exceptional, and it doesn't hurt that countless memes were created from people's exploits in the game and its accompanying mods created by the community.
Wii Sports (Wii) – 83 million copies
Having over 80 million copies sold is a pretty massive target to hit, but the number will be slightly inflated by the fact that Wii Sports was packaged with each Wii console. Even with that said, Wii Sports was a great launch title with more than enough events, modes, and competitive antics to keep gamers coming back for more.
Grand Theft Auto V (Multiplatform) – 110 million copies
The hype around GTA V was immense, so it was a no-brainer that it would sell well, but 110 million copies was way more than anyone expected. The fact that the PS3/Xbox360 consoles had provided a serious upgrade on their predecessors also meant that GTA V leapt forward in all aspects, so there was a perfect storm to drive these insane sales figures, not to mention the game being re-released on Xbox One and PS4.
Tetris (Multiplatform) – 170 million copies
One might even say that Tetris is the quintessential video game and the game that most people would recognise, whether they're young or old. Its 150 million copies sold is a testament to a couple of things; the first is that the game has shown amazing longevity and relevance since being released all the way back in 1984. The other thing it benefits from is that it has jumped from originally being an arcade game to making an appearance on almost every console or operating system imaginable.
MineCraft (Multiplatform) – 176 million copies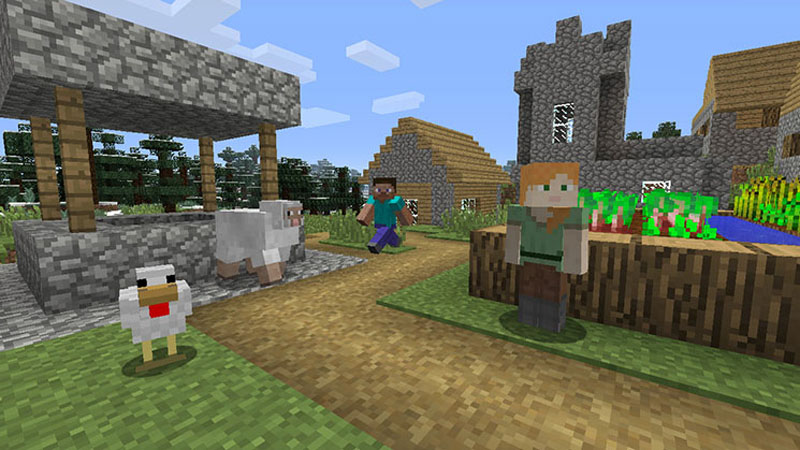 Minecraft, sitting at over 175 million copies and downloads, is unequivocally the reigning champ of video game sales. Combining an engaging builder-gameplay style that can be enjoyed in a variety of modes (Survival, Adventure, Spectator, Creative, and Multiplayer) has broadened its appeal to a host of gamers and helped it climb to the top of this ladder in only eight short years.
Looking for some new games to flesh out your collection? Check out the best deals on games and consoles via PriceCheck!