Even during the lockdown, with South Africans facing broad stay-at-home orders, smartphones have maintained their place in our everyday lives. Our phones goes everywhere with us and are our link to work, music, entertainment, news, friends, and family. But your initial, often hefty, investment in your smartphone doesn't guarantee you're getting the most out of your device. Peripheral smartphone accessories can largely improve both the function you get out of your phone and even help preserve your device's quality and longevity.
To help you choose the best accessories for your device and lifestyle, we've rounded up some of the best smartphone accessories that you're sure to use every day.
1. Protect your investment with a smartphone case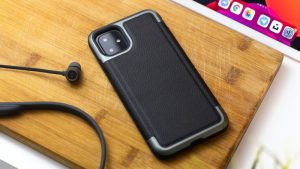 If you've spent a pretty penny on your smartphone, then a good-quality case is essential to help protect the device and the screen. Your device is vulnerable to falls, spills, falls, and cracks and a smartphone case is the best way to protect it. There are a ton of great cases out there, from super-thin cases that help you keep your device's sleek look and feel, to strong, solid cases with great drop protection. Look for a case that strikes a good balance between a slim design and shock-absorbing protection to get the most out of your phone's design while ensuring your phone's longevity.
Find the best prices on cases & other smartphone accessories online with PriceCheck now:


2. Prevent scratches with a screen protector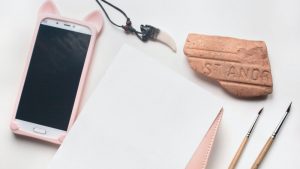 The glass on your screen is hard but it isn't completely scratch-proof. If you hate the sight of scratches on your beloved device then give it a bit of extra protection with a tempered glass screen protector. There are loads of excellent screen protectors available in South Africa. Before choosing one makes sure it's strong, thin and comes with a plastic applicator to help you line it up perfectly on your phone.
Find the best prices on screen protectors & other smartphone accessories online with PriceCheck now:


3. Pump up the jam with truly wireless earphones
It's time to ditch the wires and boost the sound quality of your device with a pair of high-end wireless earbuds. A great set of wireless earbuds will help improve your listening experience when enjoying your favourite podcasts and music using your smartphone. With a few great options to choose from, you can find wireless earbuds to suit your lifestyle. Consider the features you would most value in headphones, such as noise-cancelling capabilities.
Find the best prices on wireless earbuds & other smartphone accessories online with PriceCheck now:


4. Keep your phone juiced up with a high-end portable charger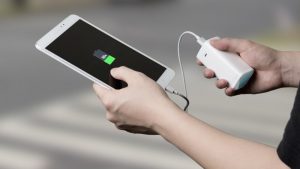 While most smartphones these days can make it through a normal day without needing to be charged, if you're using it heavily you're bound to run out of juice fast. Sure, you're mostly home-bound these days but soon we're all going to be a lot more mobile and having a portable charger for your smartphone will prove to be a lifesaver for those days when you're using maps apps, Whatsapp, Instagram, and more all day long. There's a wide range of power banks available on the market when buying a power bank make sure you to choose charger that is lightweight and compact but that also has a good charging capacity.
Find the best prices on power banks & other smartphone accessories online with PriceCheck now:


5. Enjoy convenience with a fast-charging wireless charger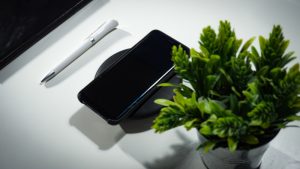 For those days when you're at home and can't be bothered with wires, a fast-charging wireless charger is a great option to have around the house. Most modern phones can also charge wirelessly, giving you relief from the inconvenience of fumbling with cables and ports to get your device juiced up. For devices without the wirelessly charging capabilities, there are also solutions available in the form of wireless charging cases and add ons. Look for a wireless charging solution with a non-slip charging pad that is relatively affordable so you can put a few around your house for convenient charging at any time.
Find the best prices on charging solutions & other smartphone accessories online with PriceCheck now: