Investing in a great portable Bluetooth speaker is essential for any music lover. While bigger smart speakers offer excellent sound quality and top-notch features, their smaller counterparts offer the added benefits of being great for the outdoors and more travel-friendly. Bluetooth speakers are nearly always more versatile, more rugged, and more portable — and they'll work with most smartphones. They also sound as good, or better, than many of their smart-speaker equivalents. If you're in the market for a top-notch Bluetooth speaker we've rounded up our picks of the top 3 best portable Bluetooth speakers under R3,000.
Ultimate Ears Boom 3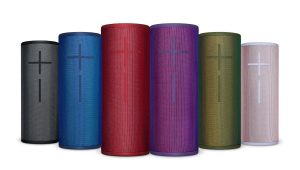 The UE Boom 3 is still one of the best Bluetooth speakers money can buy in 2020. This impressive mini speaker won't distort at higher volumes and is light enough to carry on a camping trip but remain durable enough to tumble in a bag unprotected. It's both water and dust-proof, and has a one-touch mix button that lets you pull up your favourite playlists without ever picking up your phone.
There are certainly more feature-packed speakers out there, but at a price that's relatively affordable to all, the UE Boom 3 hits all the right notes. Weighing in at about 500grams and with a battery life of up to 15 hours on one charge, this little powerhouse will keep you bopping along to your favourite tunes for hours.
Find the best price on the UE Boom 3 online with PriceCheck:


 JBL Flip 5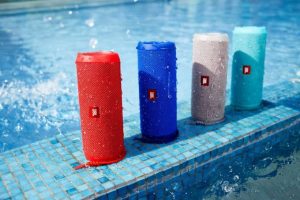 The JBL Flip 5 is proof that the best Bluetooth speakers aren't always the ones with the most impressive specs. JBL's Flip 5 is a simple gadget with Bluetooth-only playback and modest features, but if you're looking for a rugged, great-sounding portable speaker and can sacrifice voice control or hands-free call functionality, you won't be disappointed.
Thanks to its neat design, great waterproof rating, and excellent sound quality, it's the ideal speaker for using both outdoors and indoors at home. The JBL Flip 5 is a fun, no frills portable speaker with plenty of heart. Weighing in at just 500 grams with a battery life of 12 hours on a single charge, you can't go wrong with this mini party starter.
Find the best price on the JBL Flip 5 online with PriceCheck:


Sony XB41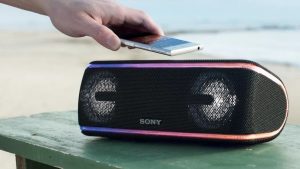 If you are looking for a Bluetooth speaker with some extraordinary features, then the Sony SRS-XB41 is an excellent choice. This speaker is a great choice for outdoor adventures, especially if you've got plans for a day at the beach. With a strong build quality, water-resistant features, and 24-hour battery life you'll keep the party bumping with this little gem.
This speaker will definitely appeal to teenagers and students. It comes with built-in party lights as well as 2 flashing strobes at the front of the speaker. The speed of the flash changes with the music. It is completely waterproof (even the lights work underwater!) and is also dustproof and rustproof too. The Sony SRS-XB41 speaker also comes with a feature called wireless party chain which allows you to connect up to 10 speakers together to get an immersive audio experience. You can even charge your smartphone or any re-chargeable device directly through the port provided at the back of the speaker.
Find the best price on the Sony SRS-XB41 online with PriceCheck:


Browse a wide range of portable wireless speakers and accessories online with PriceCheck now.